Kerry Washington's Favorite Product
The 1 Skincare Ingredient Kerry Washington Can't Live Without
As POPSUGAR editors, we independently select and write about stuff we love and think you'll like too. If you buy a product we have recommended, we may receive affiliate commission, which in turn supports our work.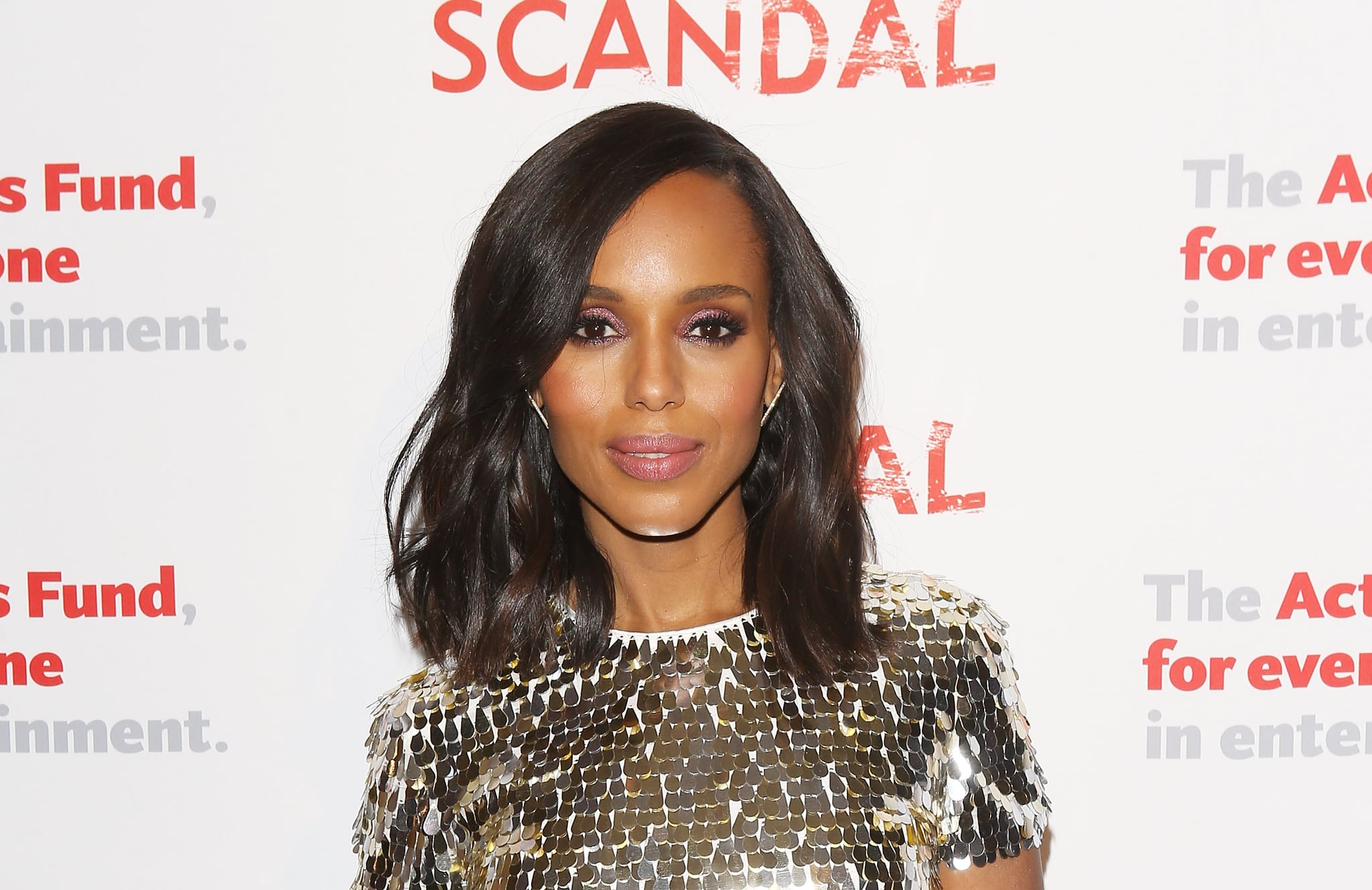 After catching up with Kerry Washington in New York City at the launch of her new Essential makeup collaboration with Neutrogena at ULTA Beauty, I wanted to leave knowing at least one of Kerry's beauty secrets to looking as gorge as she does — so I asked her.
"I'm a huge fan of hyaluronic acid," she said. "I didn't know as much about it as I do now. But Neutrogena has a new serum ($20) that I'm obsessed with."
In short, hyaluronic acid is an ingredient (now commonly found in skincare) that draws moisture from the air and locks it into your skin, holding up to 1,000 times its weight in water. The effects are known to plump, hydrate, and reduce the appearance of fine lines in skin.
"I really feel like that kind of concentrated hyaluronic first thing in the morning or right before bed really is an investment in the next day's beauty," she told me.
Who doesn't love an ingredient that works on its own, even hours after you've applied it? Personally, I always tell my makeup clients to keep up with hydration in their skincare routines morning and night because it will only enhance the look of their makeup and create a smoother canvas to work on. Especially if they've been traveling. Hyaluronic acid-based serums and moisturizers also make for great makeup primers because they create a smooth finish to the skin and hydrate extremely quickly.
Luckily, products featuring this miraculous ingredient have become widely available within the past year. While many sell for upwards of $50, you can find Kerry's pick — and many more — at the drugstore!
Image Source: Getty / Michael Tran