Lady Gaga Hair and Makeup Super Bowl 2016
See Lady Gaga's Glistening Super Bowl Beauty Look From Every Angle 
Start Slideshow
ADVERTISEMENT ()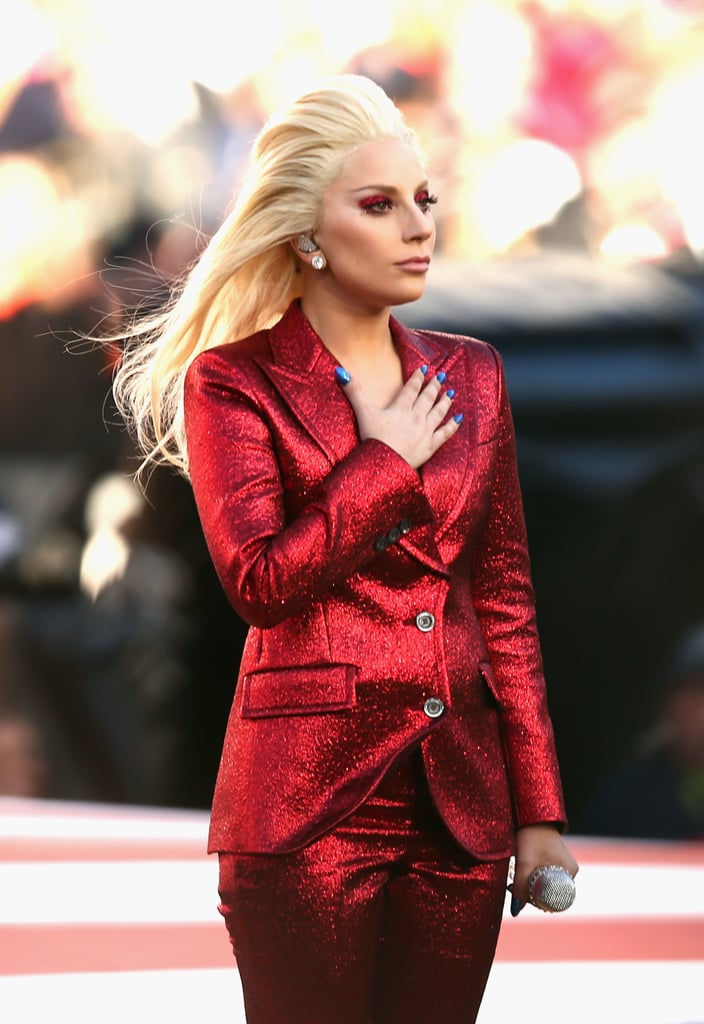 0
See Lady Gaga's Glistening Super Bowl Beauty Look From Every Angle 
Lady Gaga just scored a major win during her performance of the national anthem at the Super Bowl. The pop star took to the stage dressed in a sparkling ruby ensemble, but it was her glistening red eyelids to match that was the cherry on top (literally).
Gaga dressed up her patriotic outfit with red glitter eye shadow only a true trendsetter could pull off. Her voluminous platinum-blond strands and glowing porcelain skin provided a nice balance for her bold beauty choice. She managed to sneak in a pop of color with almond-shaped digits dressed in metallic blue lacquer.
The hair. The nails. The makeup. That voice! We think it's safe to say Gaga definitely scored a major beauty touchdown tonight. Stop and stare at her stunning look from every angle here.