Lili Reinhart Skincare Interview
Lili Reinhart Says There Is 1 HUGE Downside to All Those Betty Cooper Ponytails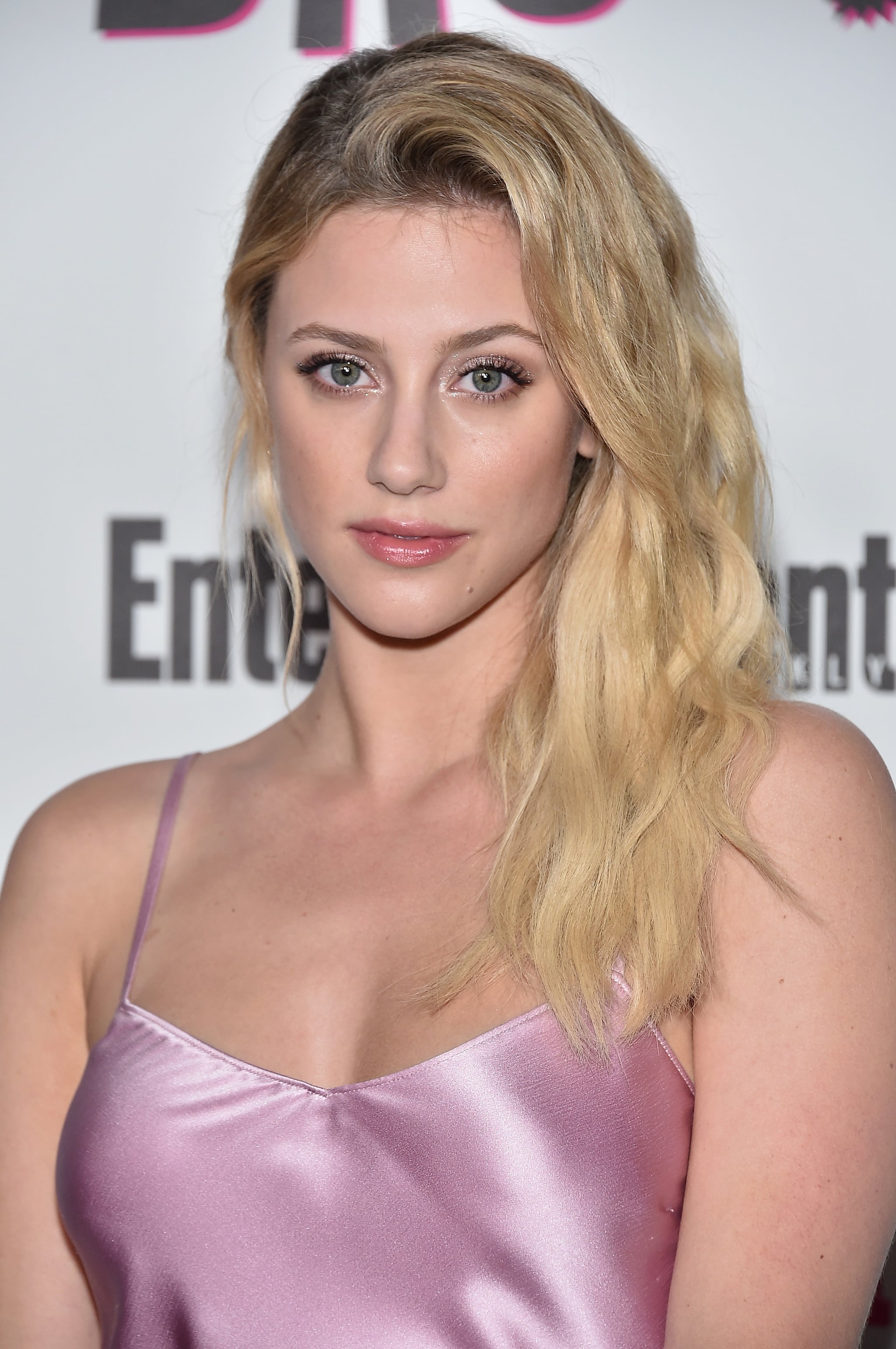 Image Source: Getty / Mike Coppola
While photos of Lili Reinhart walking the Met Gala show that the 21-year-old Riverdale actress is impossibly chic, she's also really down to earth. (After all, that gown came courtesy of H&M.) Because of that, you won't see Reinhart campaigning for a pricey beauty product just yet. "My fans are guys and girls who can't afford a $270 face cream," she told POPSUGAR. "I know I didn't have that pocket change when I was 15."
That said, Reinhart's love of skin care and makeup is well-documented — most obviously by the sometimes raw, always relatable posts she shares on Instagram about living with cystic acne. So it makes sense that the actress best known for playing Betty Cooper on Riverdale would team up with Ulta and Dermalogica to launch a $10, 10-minute treatment called Clearly Glowing FaceFit, out Aug. 2. (She's also serving as a brand ambassador for the company's newest Clear Start products.) We caught up with the actress to talk all things skin, hair, and why she wants to make a movie wearing no makeup.
How to get the perfect Betty Cooper ponytail
"It's definitely a process that's two or three seasons in the making. We just started adding extensions to my ponytail, because my hair has gotten so damaged and fried, quite frankly, from being heat styled every day. That takes the brunt out of heat styling to my own hair. But adding extensions to a ponytail is incredibly difficult and hard to do. I hold the top of my hair in place while the stylist ties it up. A tail comb is your best friend for a perfect pony — I go in with it to make the top of my hair the perfect shape. I don't like to use a lot of hairspray, so we mostly use water to get the flyaways down. For the really tricky ones, we use Bumble & Bumble Finishing Spray ($31) and then Oribe Superfine Hair Spray ($38). Then we curl the ends and use texture spray on the actual pony itself."
How she treats heat-damaged hair
"When I'm not working, I try to not heat style my hair at all. I put it up in a bun and leave it alone. When I do treat it, I use Olaplex ($28), which is great for blond and highlighted hair. I sleep in it overnight. I also use a Bumble & Bumble Overnight Mask ($49), and I use Kerastase Fusio-Dose (salons). Those are little shot glasses of this superconcentrated protein for your hair. I definitely have invested in a lot of hair masks and treatments in order to save my hair. I feel like at the end of the show, I'll have to shave my head."
The one thing she'll never do to her hair
"I would never dye my hair black like Bad Betty. Not after all I've been through with keeping and maintaining my blond color. I feel like my colorist, Matt Rez, would kill me."
Her worst beauty habit
"Sometimes I pick my split ends off with my fingers. I'm sure that's the worst thing you can do for your hair."

How to Summer-proof your hair
"Truthfully, I keep my hair up when it's super hot out. If I'm not at a photo shoot or on set, I love to wear a hair mask all day long. If I do have to go out, I use Drybar 100 Proof Treatment Oil ($20) or Shu Umera Damage Repair Serum ($38) when my hair is wet to help heat protect it before I blow dry."
Image Source: Getty / Vivien Killilea
Her secret beauty talent
"When I was 16, I moved from Ohio to North Carolina. I didn't have any friends there, so I started watching a lot of horror movies, because that's my favorite genre of film. I watched this video by a YouTube makeup artist named Michelle Phan. She did a Halloween tutorial of a zombie Barbie doll. I followed her tutorial with latex, sponges, and paint. I think I went to Spirit Halloween Store and got some liquid latex. I tried it, and it looked cool, so it became a hobby. I remember saving up money to buy the SFX kits, because those definitely are not cheap."
How she deals with the pressure to look perfect on Instagram
"My biggest fear is to have someone come up to me in person and think I look different than the image I'm presenting on social media."
"I've struggled with my skin ever since I was 13 and I had my first big breakout on my forehead. I still have cystic acne, so I know there will be times where I break out before a big event. I want to show my fans, and also myself, that's OK. To hide that would feel very inauthentic. My biggest fear is to have someone come up to me in person and think I look different than the image I'm presenting on social media."
Why she doesn't want to wear makeup in her next role
"I love how movies like Ladybird and Eighth Grade show teenagers as they are with acne. I so admire when people do TV or movies where there's a high-definition camera right in their face, and they don't wear makeup. I remember the first example of that was when I saw Meryl Streep in The Devil Wears Prada. In one scene, she doesn't have makeup on, and it was her idea not to wear makeup. I think that makes the storytelling so much more relatable. As much as I love Riverdale, and think it's cool that the show has such a specific look, it's true that we definitely are picture-perfect. We're polished, every hair is in place, there are fake lashes, and contoured cheekbones. That's just the style of the show. But I definitely am very open to working on projects that aren't like that."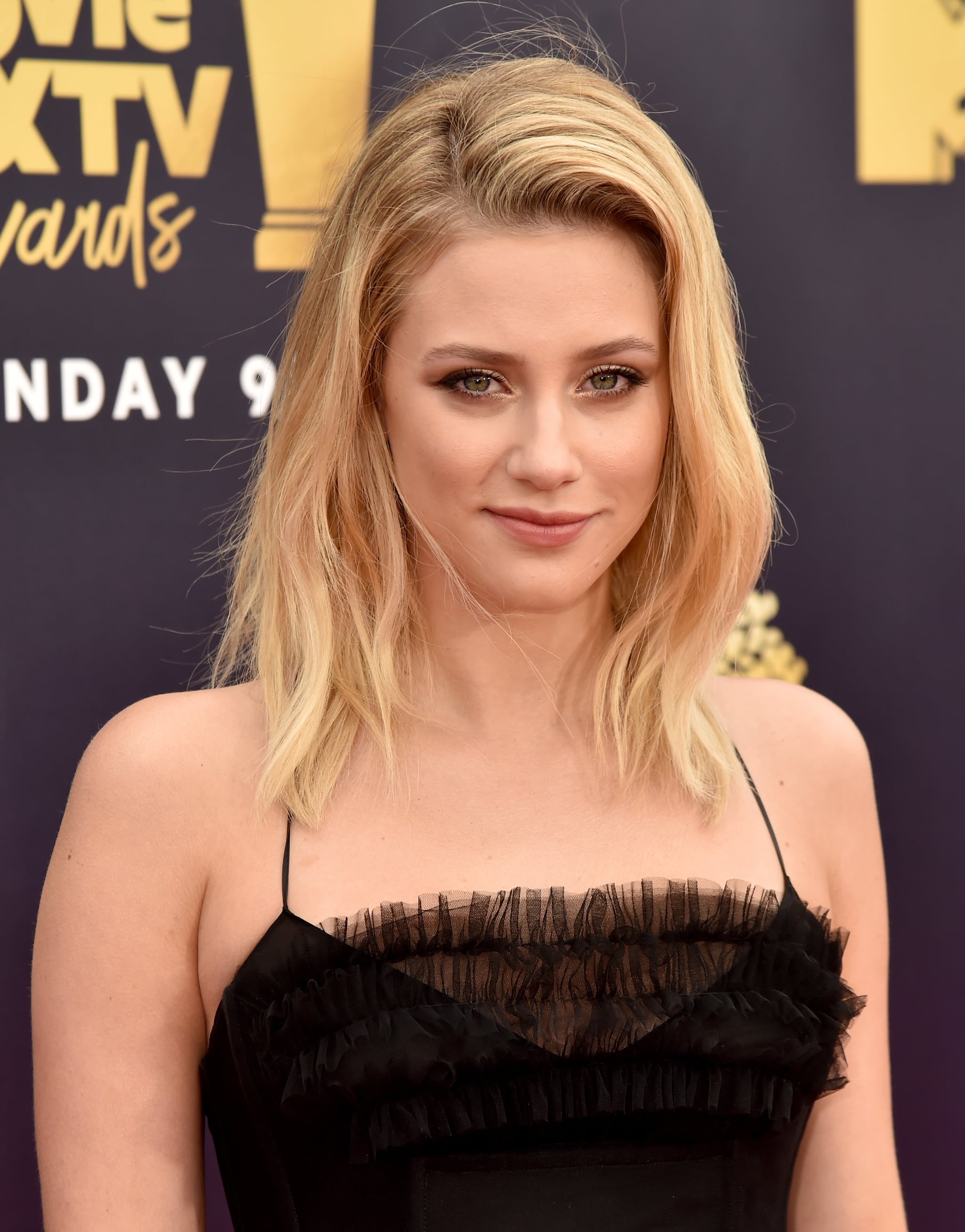 Image Source: Getty / Jeff Kravitz