POPSUGAR
/ sponsored by /
Sally Beauty
Loving Your Naturally Curly Hair
How I Learned to Love My Curly Hair — and Stop Straightening It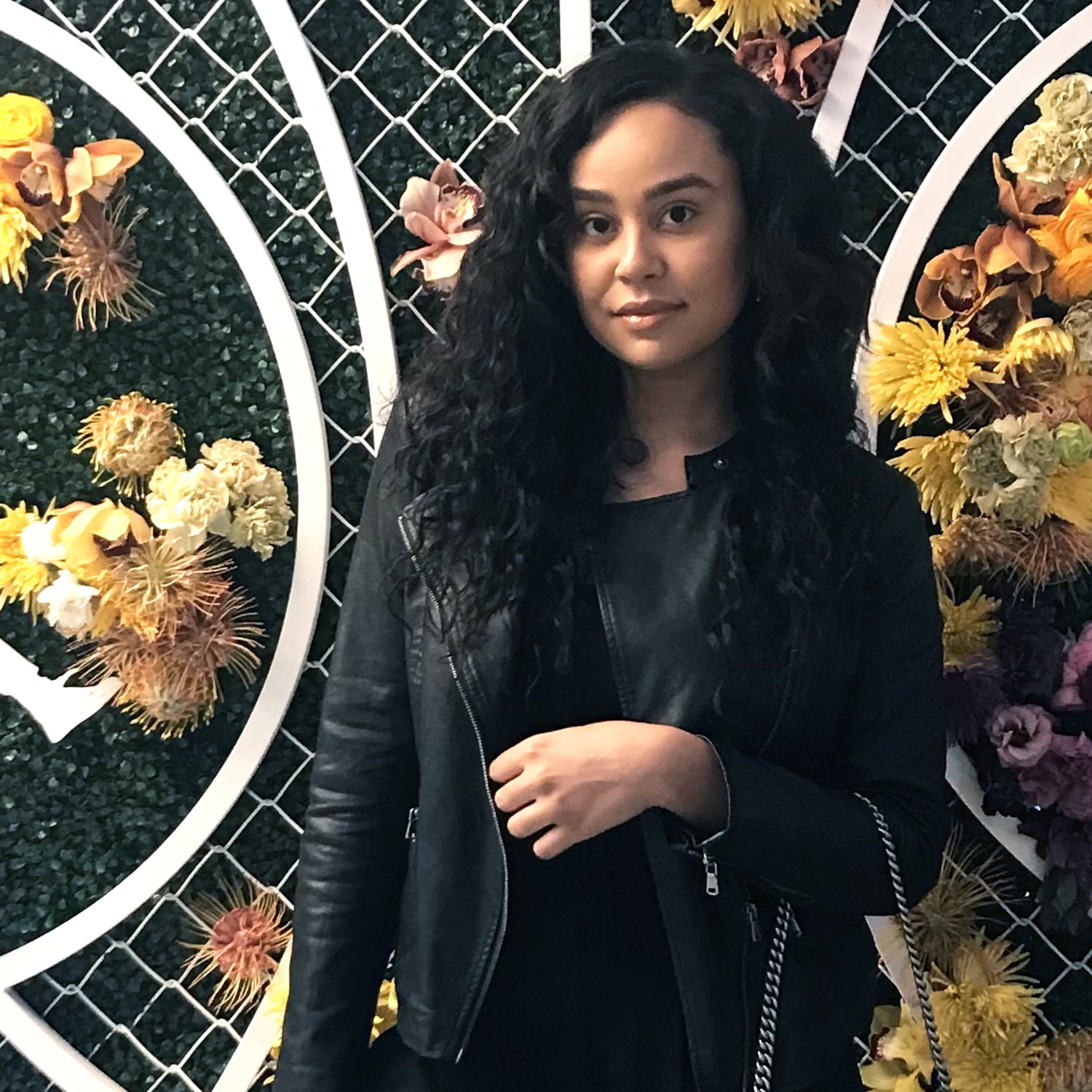 I'll admit, it took me a lot of years to learn to love my natural hair. By a lot of years, I mean 24 of those to be exact. Having curly hair as a child wasn't a pleasant experience, and I had to deal with a ton of trials and tribulations just to get ready every day. To keep coarse, curly hair in a healthy and manageable state, you must be willing to put in the time and effort. I initially chose to go the easy route, getting my hair relaxed to no longer have to deal with my curls.
I'm sure you're wondering what sparked this impulse decision, and the fair and honest truth is that it was painful having hair like mine. I don't mean emotionally painful; I'm talking physically painful from what I had to deal with as a kid just to get out the door every morning. No matter how well I wrapped my hair at night, I would wake up with unruly, tangled strands. Back in the '90s, there weren't as many products on the market that catered specifically to curly haired women. Therefore we were all using the same detangling spray as our straight- and fine-haired counterparts to get the same job done, except it would barely work. I also wore my hair in a lot of tight braids and twists to keep any frizz and flyaway hairs at bay, which weren't the most comfortable hairstyles. I eventually just gave up and booked an appointment to get my hair chemically relaxed and didn't look back for over a decade.
Over time, I slowly began to realize that getting a relaxer did not mean that I would have to commit any less to the job. For those who are unfamiliar with the way a chemical relaxer works, it goes as follows: you sit in a salon chair with the white, paste-like chemical in your hair for about a half hour, then you must wash it out thoroughly and deep-condition your hair for another 20 minutes. After that, you'll need to get rollers put onto your head to dry it to the fullest extent and sit under the hairdryer for as long as your hair requires. Lastly, your hair is blown out to the desired body and straightness. All in all, it's a lot of time and a lot of heat, and it eventually became as daunting as dealing with my natural hair.
Then in the Summer of 2016, I made the huge decision to pack my bags and move cross-country to Los Angeles. It's relatively common for people to make a change in their appearance when they're going through a change in their personal lives, and I was certainly feeling that urge at the time. Since I didn't have a hairstylist or salon that I was familiar with in LA, I decided that maybe it was time I go back to my natural curls, and that's exactly what I did.
I'm so happy to say that I'm finally in a place where I feel comfortable with what I was born with, and I love my hair.
It's been two years since I put any chemicals in my hair at all, and I have yet to think of ever relaxing it again. I didn't make the "big chop" and let my hair grow out; I decided to wear protective styles and hair extensions until I reached a length that I was comfortable with. The growth phase was difficult but rewarding because I've learned to love and embrace my natural hair texture.
I'm still getting used to the process of working with curly hair again, and it's still just as much of a time commitment. I feel that a huge part of the reason as to why I love my curly hair again is because of the curly hair market. As I mentioned before, there weren't always a ton of products available to curly haired women. However, today many cult-favorite brands have taken the initiative to include curly hair products in their ranges, and many curl-specific brands have come about along the way as well.
I'm also very inspired by those around me who have curly hair and have embraced it their whole lives. Even celebrities such as Kerry Washington have decided to stop relaxing their hair for the sake of bringing back their curls. I still might have my days that are rough, and I'm dealing with frizz that's impossible to tame and knots that don't seem to want to get out, but it's so worth it.
My curls have slowly come back to life, and they're still growing pretty quickly, which allows me to experiment with different hairstyles every so often.
Most importantly, my hair is healthy again. I had put it through enough chemicals and heat damage for so many years that it's finally gotten the break it deserves. I'm so happy to say that I'm finally in a place where I feel comfortable with what I was born with, and I love my hair. I never thought I would be able to say that.