Lush Cosmetics Gay Is OK Soap
We're in Love With This Marriage Equality Soap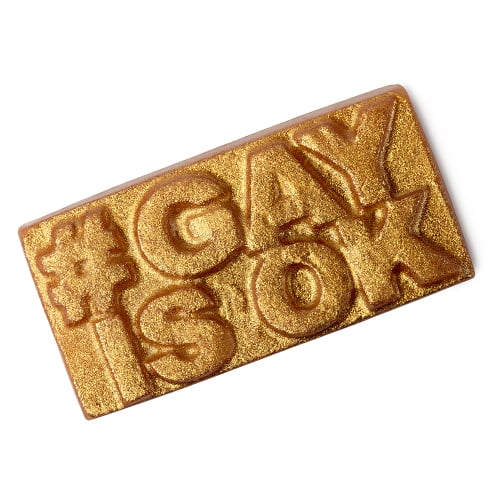 We're fans of Lush Cosmetics for a variety of reasons, but this may be the sweetest one yet.
On the heels of the Supreme Court announcement that gay marriage is legal in all 50 states, Lush has debuted "Love Soap." Imprinted with #GayIsOK, the vegan, limited-edition soap features ingredients like ylang ylang and coconut oil, so your skin will be hydrated and have a delectable aroma. But the best part of the golden cleanser is that it supports LBGTQ community — for every bar purchased, Lush will donate the profits to grassroots groups that are working to secure equal rights worldwide. A great initiative, given in 76 countries, it's a crime to be in love with someone of the same sex.
Softer skin from a soap that smells good, is made with natural ingredients, supports gay rights, and is cute to boot? Excuse us — we need to rush our order ASAP.