Lush Dream Cream For Eczema
This Lush Body Cream Is Selling Out After Claims It "Cures" Eczema
As POPSUGAR editors, we independently select and write about stuff we love and think you'll like too. POPSUGAR has affiliate and advertising partnerships so we get revenue from sharing this content and from your purchase.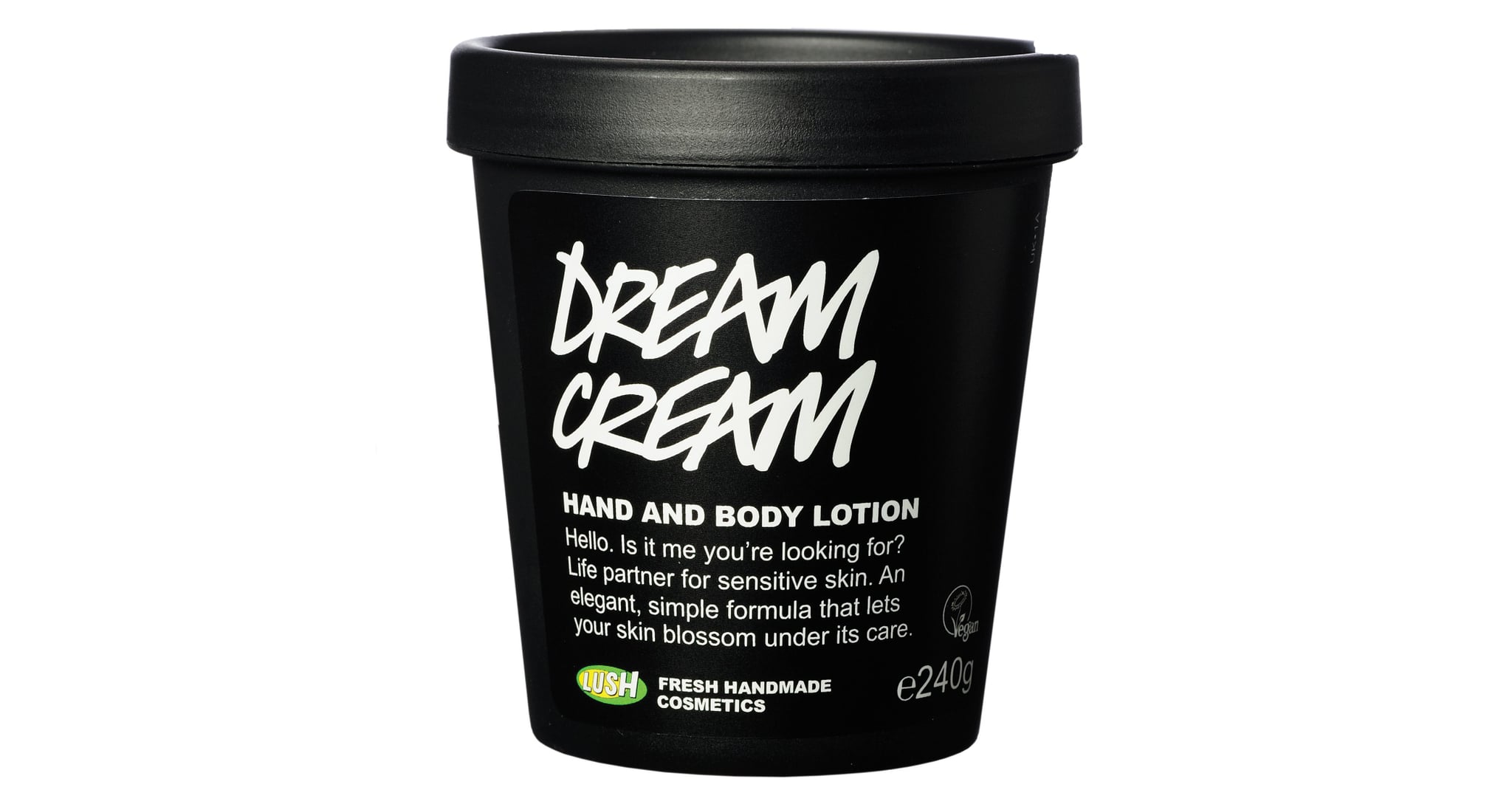 A recent viral facebook post has caused sales of one of Lush's most iconic products to increase by almost 200 percent. Dream Cream ($30) is enjoying a surge in popularity thanks to the post from a desperate mom whose baby suffers from eczema. She explained that having tried just about every other eczema product on the market, a recommendation led her to the Lush bestseller. She credits the lotion for transforming her son's skin, and the photos back up her comment that "he's now completely and utterly eczema free". The post has been shared over 40,000 times in a matter of days.
Now, this won't come as a surprise to many. Back in 2003, I worked on the shop floor in two Lush stores in the UK, and parents in similar situations would frequently come in and clear the shelves of the product. Not a day went by that someone wouldn't come in with an anecdote about how Dream Cream had transformed their skin, "cured" their eczema, or soothed their psoriasis. It doesn't work for everyone, but those who suffer from skin conditions will attest that anything is worth a try.
The secret? Lush's perfect blend of "every ingredient nature makes for soothing sore skin". Though you may know Lush mostly for fun bath bombs and giant soaps, skin and body care is where the brand really shines. Though the products smell incredible, Lush doesn't put ingredients in their skincare products purely for look or scent; they're chosen specifically for the benefits they have for the skin. In Dream Cream, the cocoa butter and olive oil base holds the ultimate skin-soothing trio of oat milk, lavender, and chamomile. There's also rose water, glycerin, and tea tree oil lurking in there, too. Essential oil fans will know that Lavender is often used as a treatment for skin conditions like eczema and psoriasis, and tea tree oil is both soothing and antibacterial.
Those wishing to give this a go may also be interested to know that Dream Cream isn't the only product with these eczema-soothing ingredients. Lush also makes a complimentary shower cream, Oaty Creamy Dreamy ($13). Fresh Farmacy Facial Cleanser ($12) also follows suit, with chamomile, lavender, and tea tree at its heart.