Luxie Princess Jasmine Makeup Brushes
These Princess Jasmine Makeup Brushes Will Open Up a Whole New World
Luxie Beauty, creators of those badass Wonder Women makeup brushes, have announced the next muse of their upcoming collection, and she's just as powerful. Disney fans, dust off your magic carpets, because Luxie's next brushes are inspired by none other than Princess Jasmine.
Although this sneak peek looks rather abstract (we can't get a good view of the individual brushes), the handles look to be encrusted with a dark blue stone. That would match the jewel in Jasmine's iconic headband, of course.
Since the picture isn't that detailed, the exact color of the brushes remains to be determined, but some people in the comments were quick to point out that it looks gold. Our eyes see a slight tint of red to the handles, so not to alarm you or anything, but these brushes might be rose frickin' gold. We'll have to wait until next month to find out.
While we don't know the official price of this collection, if the past Wonder Woman brush line is any indication, the full set might cost around $95 (individual brushes retailed for about $20).
Again, that's just an estimate, but previous POPSUGAR editors have found Luxie products to be cost-effective, since they're uberblendable and soft as a kitten's fur. (But no critters are harmed in the making of Luxie brushes — the brand is cruelty-free and vegan!)
Despite all this speculation, one thing is for certain: below is actual footage of what we'll look like running to our computers the day this line drops on LuxieBeauty.com.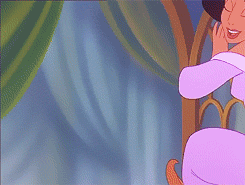 Image Source: Disney