Mizon Lime Face Mask
Nickelodeon's Green Slime Is Making a Comeback With This Refreshing Face Mask
We'll be the first to confess our (borderline unhealthy) obsession with face masks. Although we've already found our favorites for combating acne and hydrating our skin, we're always more than willing to give just about any mask a trial run. That's why we couldn't wait to tune in when we saw that Korean beauty retailer Peach & Lily was giving its followers a sneak peek at a new mask on its Instagram story.
To celebrate "Mask Monday," Peach and Lily tested out Mizon's Enjoy Fresh on Time Revital Lime Mask. Made with real lime extract, the $13 product promises to "brighten and hydrate dull skin," which we could all definitely use after a long week. At first glance, we couldn't help but compare the jello-like goop to the iconic, ooey-gooey green Nickelodeon slime we all secretly wanted to be doused with back in the '90s. Having childhood flashbacks yet?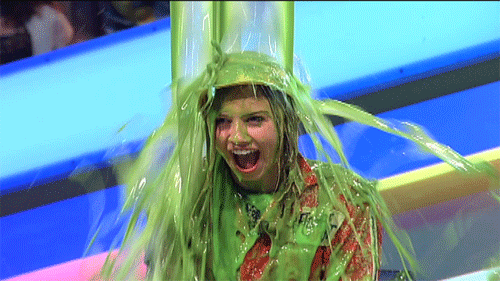 Image Source: Nickelodeon
Nostalgia aside, it looks like this product actually works! The reviews of the product are pretty raving, with one user writing, "My skin is so sensitive that I have a hard time finding something that won't irritate it. This product did just that! It was refreshing and did not hurt my skin at all!" We're sold.
When Peach & Lily debuted the mask in an Instagram story, it gave a quick step-by-step look at what it's like to try it IRL. The texture is bouncy and somewhat similar to Jello.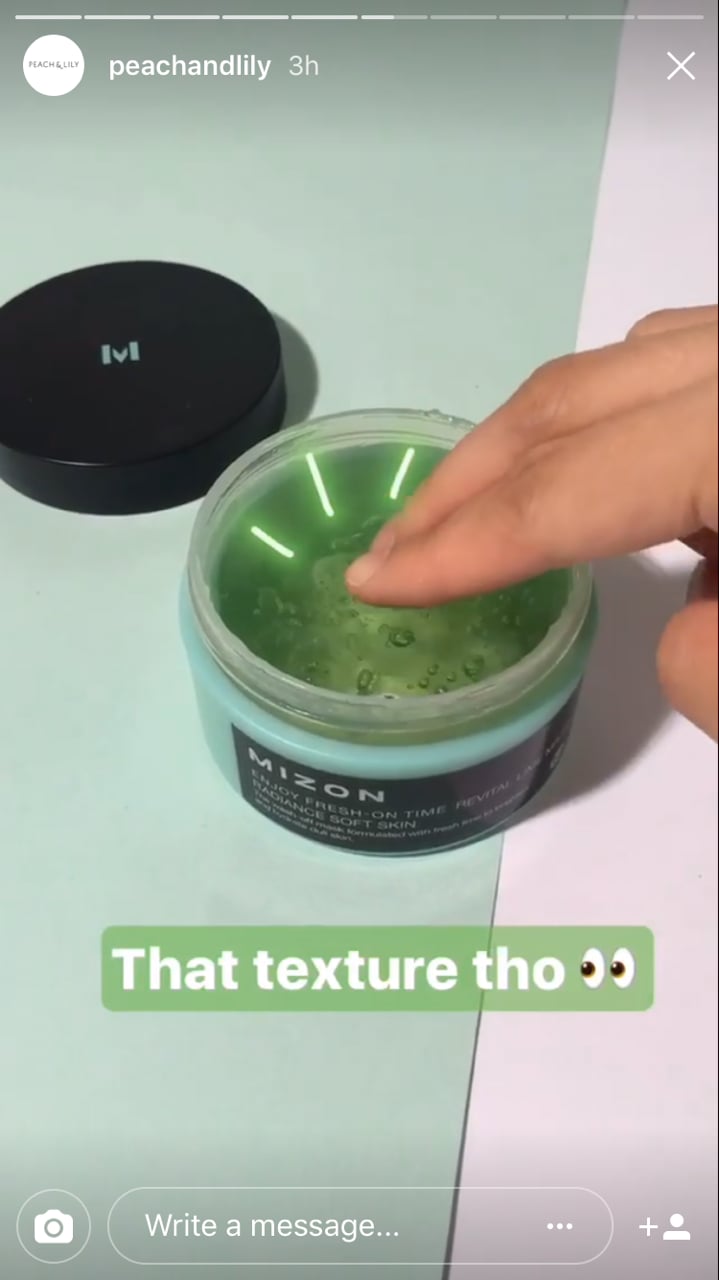 Image Source: Instagram user peachandlily
Though the product looks bright green in the circular tub, it applies clear on the skin (kind of like when you apply aloe vera to soothe a sunburn).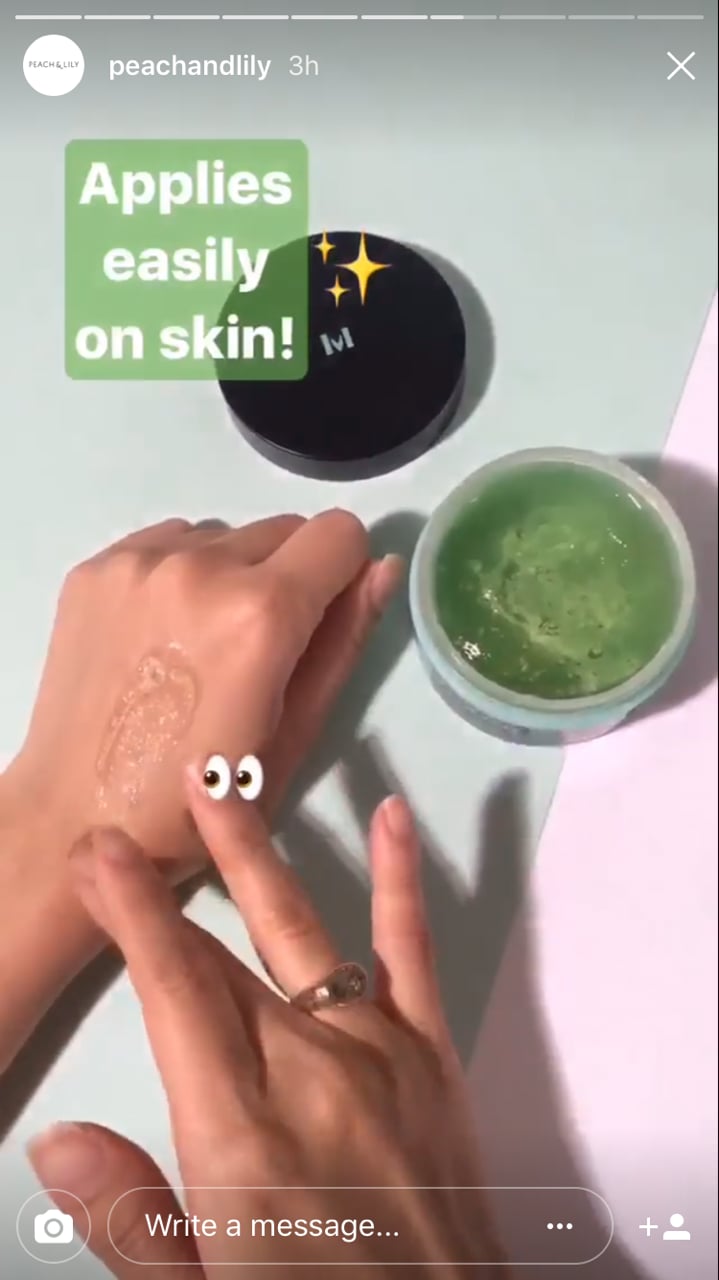 Image Source: Instagram user peachandlily
After slathering it on your face, simply leave it for 20 minutes, rinse off, and enjoy the cooling, refreshing sensation for the remainder of your day.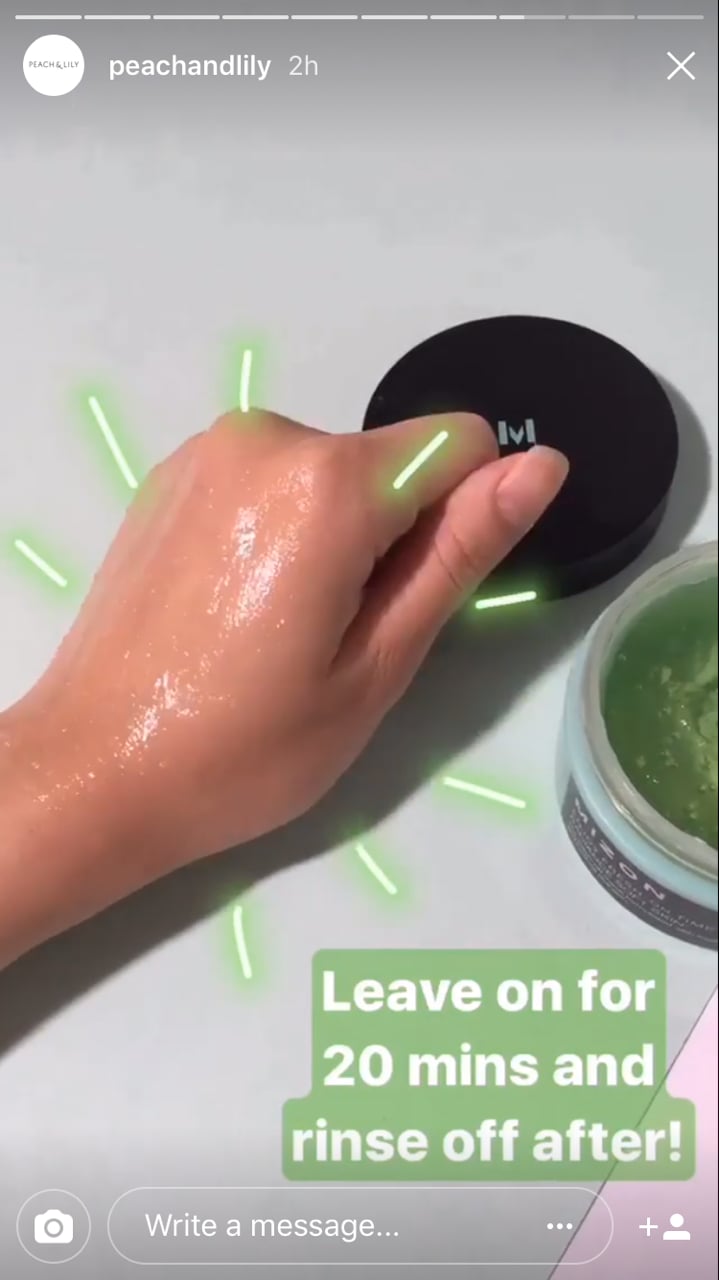 Image Source: Instagram user peachandlily