Model Olivia Anakwe's Criticism of Fashion Week Hairstylists
A Model's Criticism of Backstage Hairstylists Incapable of Doing Natural Hair Is a Must-Read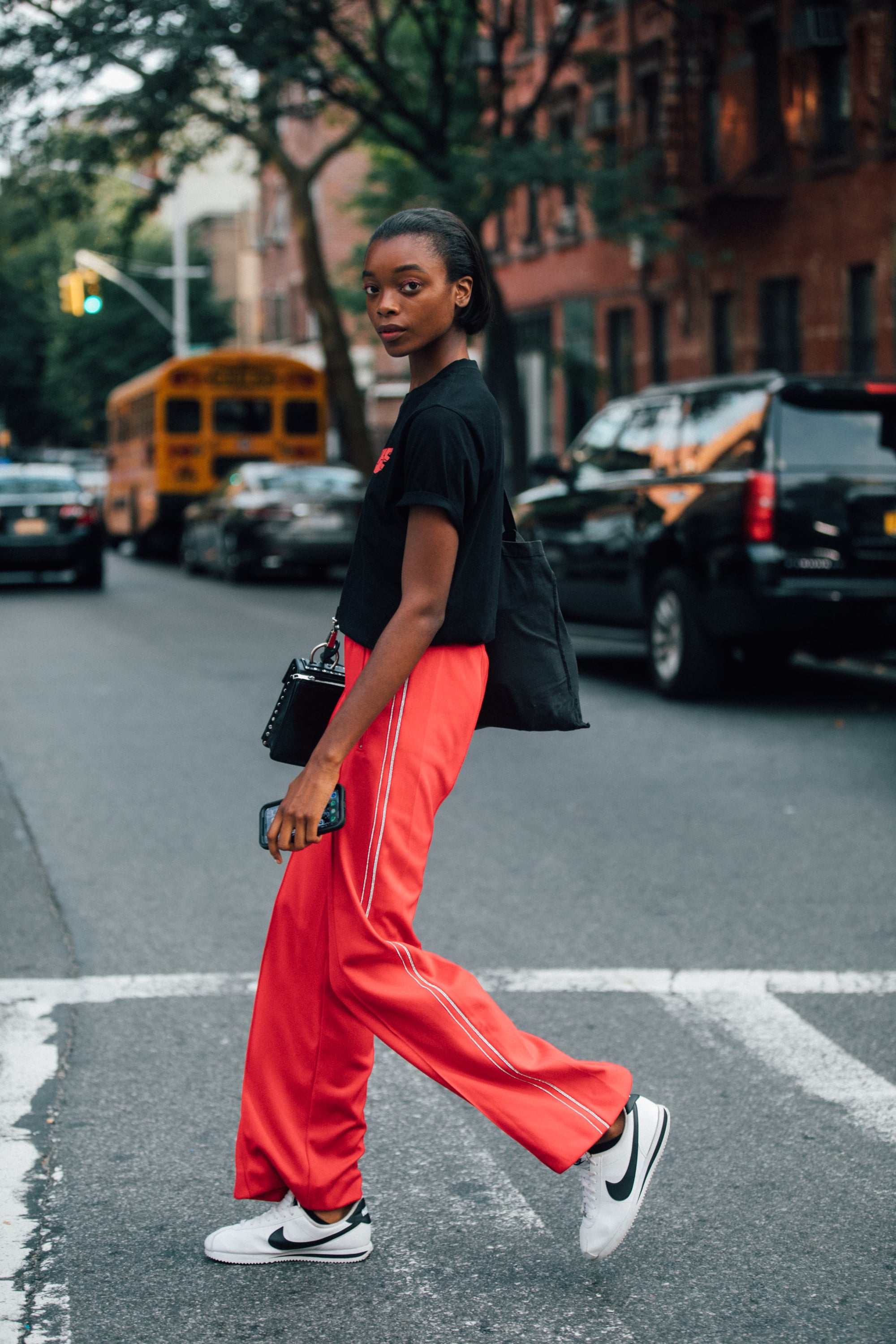 Image Source: Getty / Melodie Jeng
A model is drawing attention to the need for hairstylists who are able to style natural hair, particularly backstage at runway shows. Following an upsetting experience, Olivia Anakwe shared a lengthy post about the fashion industry's persistent diversity problem both at the forefront and behind the scenes. Alongside videos of herself getting her hair done by two black hairstylists, Anakwe began her post, "This message is to spread awareness and hopefully reach anyone in the hair field to expand their range of skills."
Anakwe went on to recall a recent series of events at an undisclosed fashion show that led to her sharing her post in the first place. For starters, the model was told to get out of a chair that wasn't previously being used, and she said several hairstylists blatantly ignored her. Though she was supposed to wear her hair in cornrows for the show, Anakwe said not a single hairstylist present was equipped to do so. After she said a hairstylist "pulled my edges relentlessly," Anakwe finally learned that the show's manicurist was able to help — which, by the way, meant she had to momentarily step away from her own work.
"I was ignored, I was forgotten, and I felt that."
Of the whole shoddy experience, Anakwe put it best when she simply said, "This is not okay. This will never be okay. This needs to change." She then urged fashion show producers to hire truly well-rounded hairstylists or hire black hairstylists knowledgeable about working with various hair textures. Anakwe asked, "Black hairstylists are required to know how to do everyone's hair, why does the same not apply to others?" She added, "I was ignored, I was forgotten, and I felt that . . . It's 2019, it's time to do better."
Since sharing her post on March 7, Anakwe has inspired a similar conversation to take place in Hollywood. Actresses including Gabourey Sidibe, Natasha Rothwell, Gabrielle Union, and Yvette Nicole Brown all chimed in on a thread in response to Anakwe's original post. (In fact, their thoughtful and candid responses even inspired a Twitter Moment.)
Insecure actress and writer Rothwell offered a particularly succinct take when she tweeted, "PSA: If you cast a POC — and thank you for doing so! — you also have to hire someone who knows how to do ethnic hair." She added, "Congratulations on advancing to the next level of inclusion!"