Nicole Kidman's Hair Products at the Oscars 2018
Nicole Kidman's Oscars Hair Came Courtesy of This New H&M-Owned Beauty Line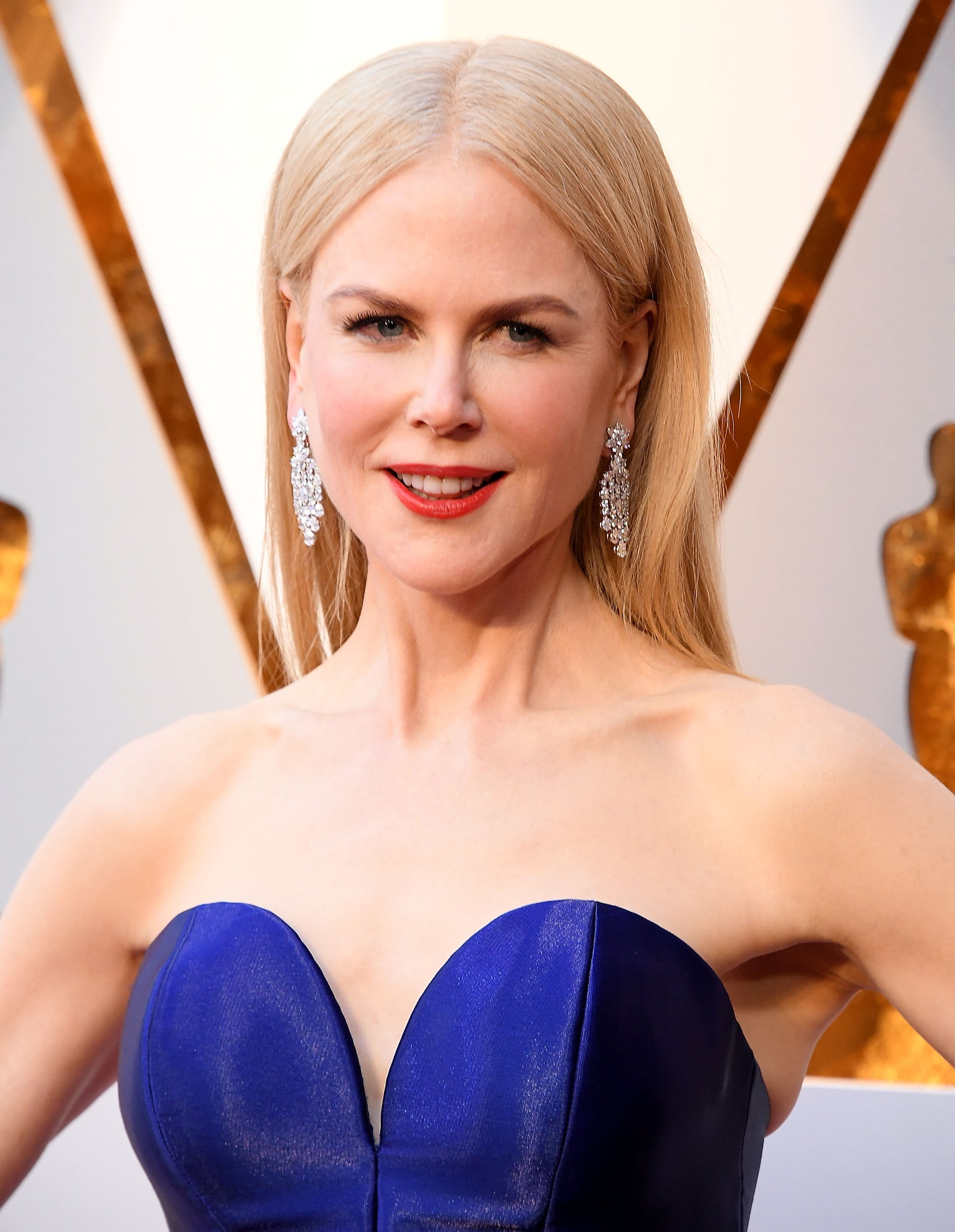 If you haven't shopped at & Other Stories, click on the link to the site, call in sick today, and cozy on up to a bona-fide fashion girl's fantasy. The affordable brand, which is owned by H&M, offers trendy pieces that retail for under $200. Every item comes from three different ateliers based in Paris, Stockholm, and Los Angeles and features striking silhouettes that are both chic and cutting edge.
Until now, the brand has stuck with making clothes, but Nicole Kidman debuted its hair products at the 2018 Oscars. We feel confident enough to call it now: by the way Nicole looks, the line is going to become a beauty mainstay.
While looking like a literal present in her sealed-with-a-bow Armani gown, Nicole kept her hair sleek and sexy. Her uberstraight strands were a delightful contrast to the sweet dress, and the style came courtesy of four new items from & Other Stories.
Hairstylist Kylee Heath codeveloped the new line (which launches this Summer) and worked her magic on Nicole. She began by applying her Universal Blowout Lotion and Fullness Thickening Cream to Nicole's damp strands. Then she combed through everything and used a Dyson Supersonic Hair Dryer ($399) on its highest heat and speed settings. After that, Kylee added & Other Stories Fullness Volume Powder, which gave just a touch of volume around her client's roots. Then, she straightened Nicole's hair and topped off everything with & Other Stories Universal Hairspray.
So yeah, safe to say we'll be heading straight for an & Other Stories store come Summer, so we can find our inner Nicole Kidman.