Story Behind Princess Diana's Signature Bob Haircut
The Story Behind Princess Diana's Famous Bob Haircut Is Actually Really Funny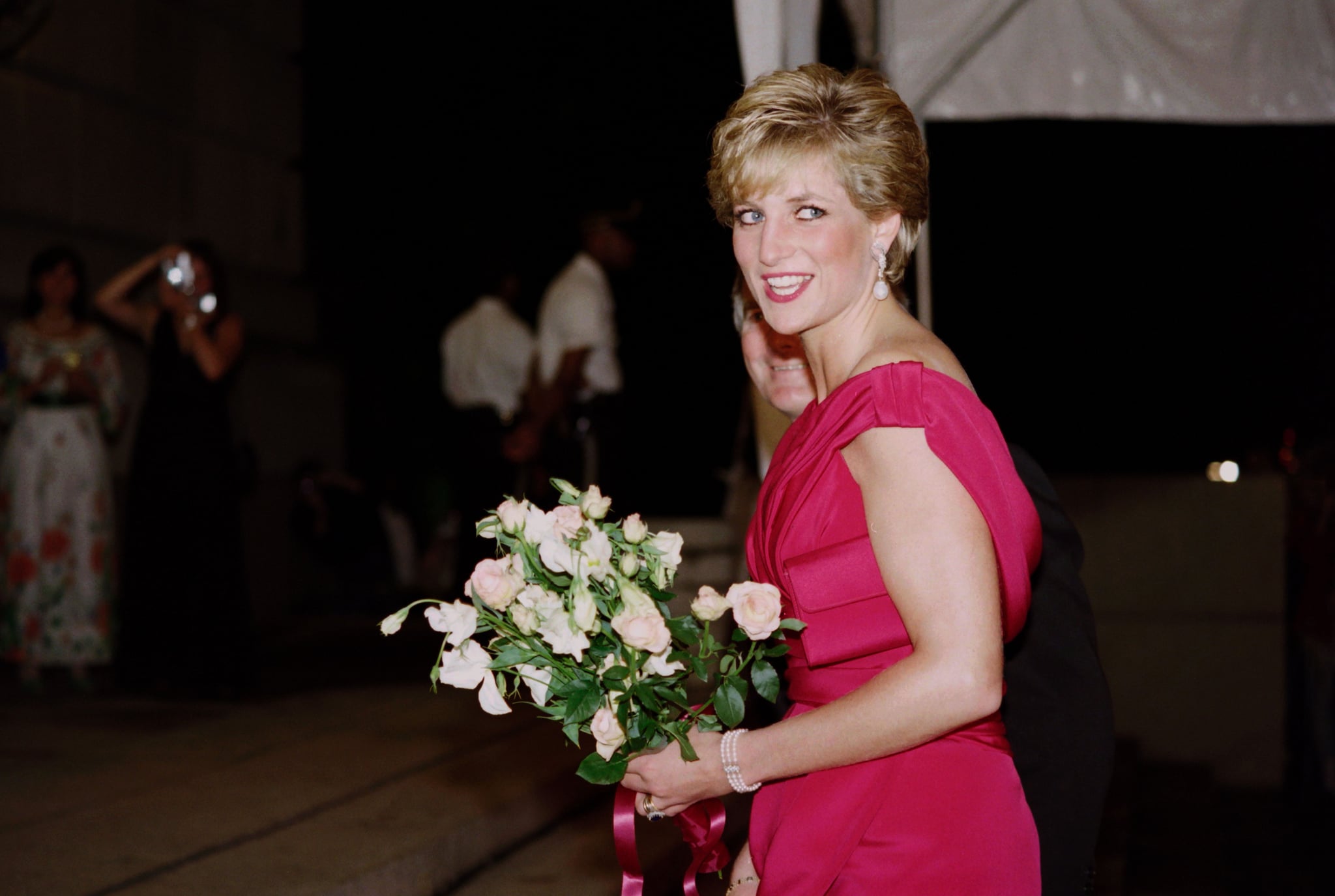 Image Source: Getty
While Kate Middleton and Meghan Markle redefined "royal hair" with their long, sleek blowouts, back in the '90s, Lady Diana reigned supreme as the short-hair princess (and actual princess). Still to this day, Princess Diana's signature bob haircut is legendary, but as it turns out, her supershort hairstyle was actually a total impulse job.
In the latest episode of Vogue's YouTube series Vogue Visionaries, Sam McKnight, who was the Princess of Wales's personal hairstylist in the '90s, talked about how it all started when his team decided to put her shoulder-grazing hair in a faux bob using her tiara for a 1990 Vogue cover. After the shoot ended, Princess Diana asked McKnight the question every stylist dreams of hearing: what would you do with my hair if you had free rein? And the answer for McKnight was a no-brainer.
"I said, 'I would cut it all off and just start again,'" McKnight said in the video. "It was the beginning of the '90s and it was at the time that I was doing lots of shows and covers and a lot of the girls had short hair, and we were moving from the big frou-frou '80s into the sharp, more androgynous, business chic of the '90s."
And Princess Diana let him, much to his surprise. "'Well, why don't you just cut it off now?'" McKnight recalled her saying. "So I cut it off then, and we never looked back."
McKnight also talked about the history-making day in his 2018 memoir Hair by Sam McKnight and detailed more about his close relationship with Princess Diana, which all started with that chop. It's hard to believe such a spur-of-the-moment decision could have such a huge impact on beauty history, but McKnight and Princess Diana are proof.
Watch the full interview with McKnight below: