Shany Makeup Kit on Amazon
Oh My Eye Shadow! This Massive $30 Makeup Kit Is Exploding in Sales on Amazon Prime
As POPSUGAR editors, we independently select and write about stuff we love and think you'll like too. If you buy a product we have recommended, we may receive affiliate commission, which in turn supports our work.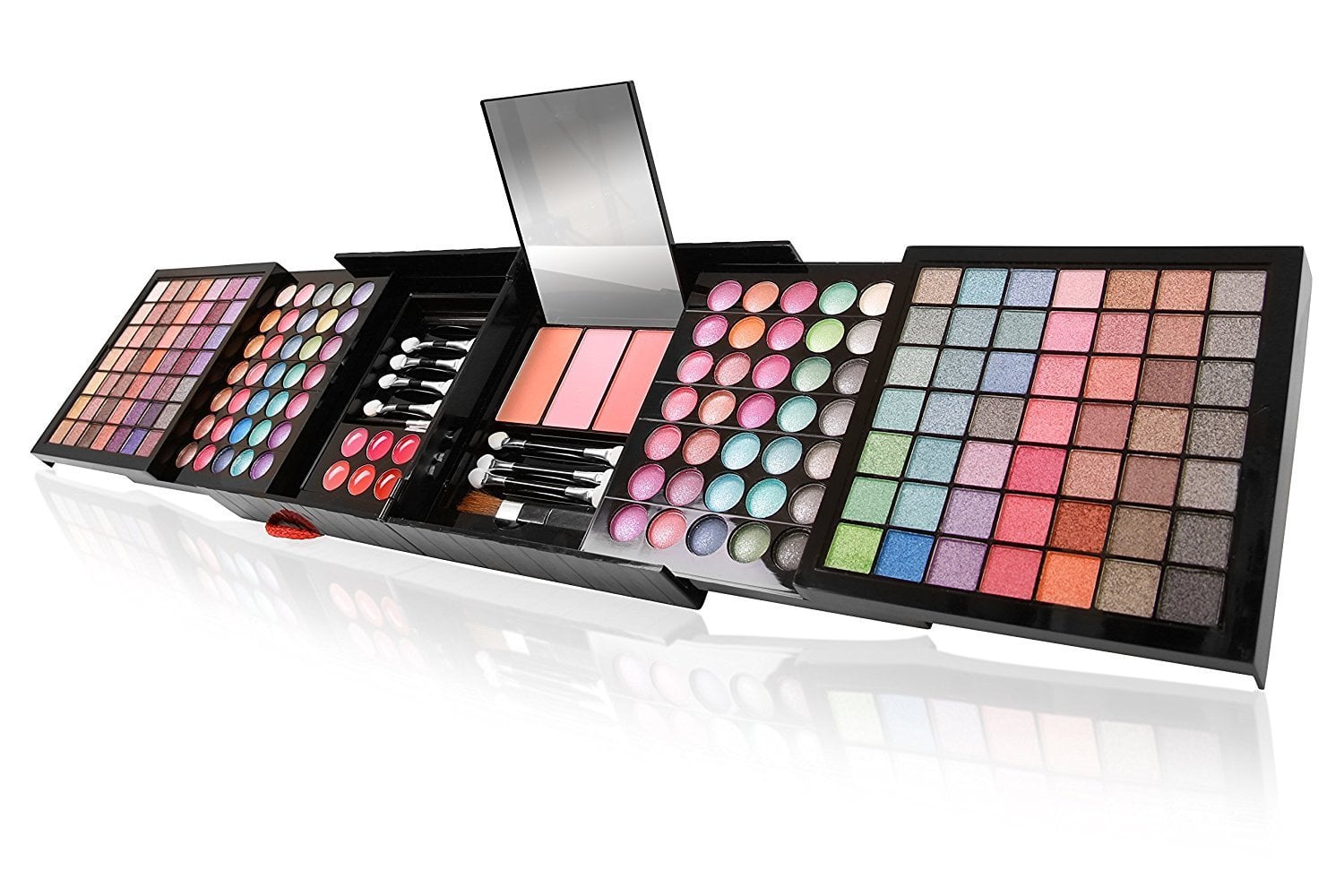 Amazon has truly been answering all of our beauty prayers lately. The online retailer is selling this gigantic Shany Makeup Kit ($30) for a steal, and people are taking notice. It's an excellent purchase for beauty beginners or cosmetic-lovers who want to have every color imaginable on hand.
So what does this massive set include? Get comfortable, because the list is pretty long. Inside you'll find lipstick, lip gloss, lip liners, lip crayons, eye shadows, eyeliners, blush, and bronzer. If that's not enough for you, it comes with tools too including eye shadow sponges, makeup brushes, a liner sharpener, an eyebrow comb, a mirror compact, and more. The color variety means that this kit is suitable for every skin tone, which we love.
To make this package easy to carry, it folds up into a case with two handles, as shown below. It's an incredible deal for the amount of products you get, and so far customers are giving it amazing reviews. We can't wait to gift this to people who are looking to experiment with makeup. You better buy it ASAP!