Swarovski Crystal Nails | Tutorial
Deborah Lippmann Stops by For Some Grammys Manicure Inspiration
Deborah Lippmann is just as passionate about music as she is about polish. A jazz singer herself, she bases the names of all her polishes around songs. For instance, before Kelly Clarkson won her Grammy in 2013 for "Stronger," Deborah adorned her nails with a glittery polish, formulated just for the singer, that ended up being named for the award-winning hit.
Getting a chance to snag Deborah for a shoot meant going all-out. And she was happy to oblige. Instead of keeping things understated like she typically does for Fashion Week, it was all about length and bling with this manicure. Deborah has worked on the nails of everyone from Lupita Nyong'o to Lady Gaga, and she most recently worked on rapper Iggy Azalea. "I loved her," beamed Deborah. "She was really funny."
Vowing to satiate my inner Rihanna, Deb decided to apply long claws to my natural nails, but not before giving them a paint job in Rolling in the Deep, a deep navy blue. Then, she added a glitter tip in Stronger and applied a clear coat of polish so the Swarovski crystals would stick. (Yes, Swarovski crystals.) To finish things off, she coated the back of the nail with the crystals and adhered the nail to my natural nail.
My nails were practically weapons, but you could easily tone down the look for everyday wear. Just paint everything on your natural nail and adorn them with a few faux crystals to create that "blinged-out" moment.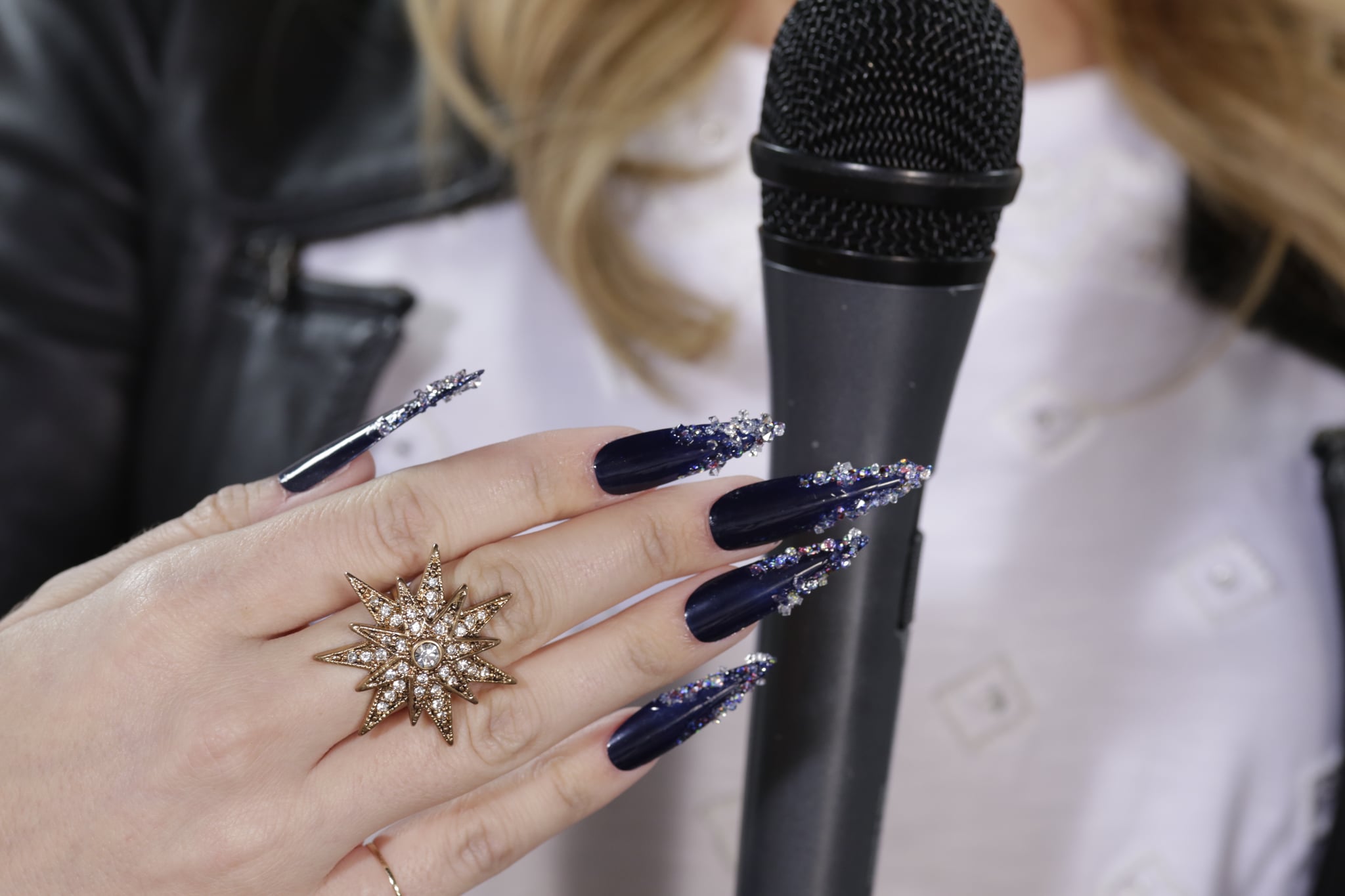 Image Source: POPSUGAR Studios