Unilever Fragrance Transparency Initiative
If You Have Allergies or Sensitive Skin, You Need to Know About This Major Beauty News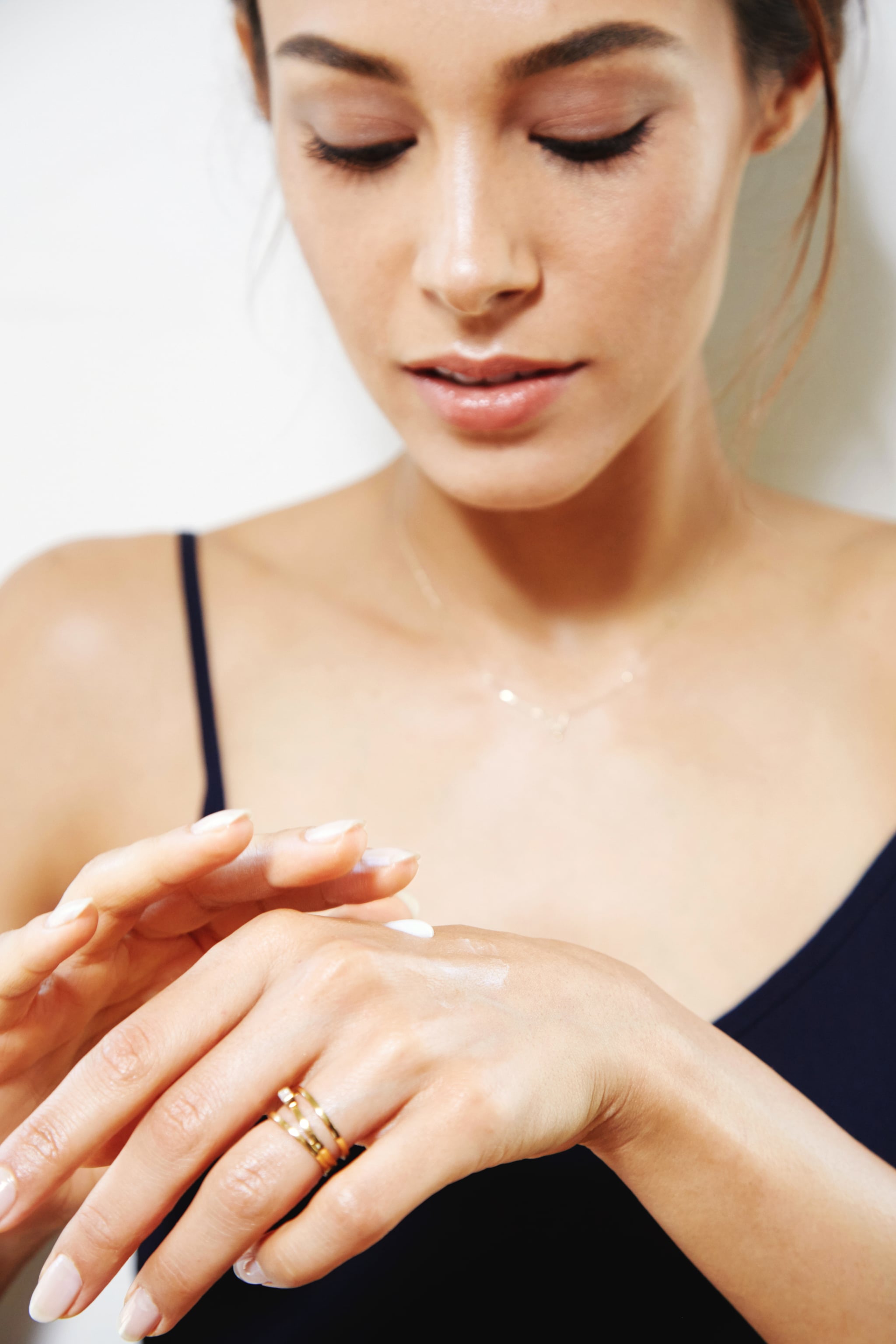 If you've ever passed the time in a shower by reading your shampoo's ingredient label, you might have wondered, "What is fragrance?" That catchall term isn't as simple as it appears. Brands aren't required to list the specific components that go into a product's scent, as revealing those ingredients could expose trade secrets. However, the consequences of this range from frustrating to downright dangerous.
For example, exposing skin to citrus oils (even though these are natural ingredients!) can lead to phytophotodermatitis, a form of skin irritation caused when the oil comes in contact with light. Many synthetic fragrances trigger migraines and allergies. But most disturbing, that umbrella term of "fragrance" can be hiding parabens, phthalates, and petrochemicals. These ingredients known as hormone-disrupting chemicals that have potential links to cancer and infertility.
In the name of transparency, one of the beauty industry's biggest corporations, Unilever, unveiled plans to fully disclose all of the fragrance ingredients used in its products. This major move lead not only to more informed shoppers, but also to more discerning and curious consumers. (As a reminder, Unilever owns household brands like Dove, Trésemme, Pond's, St. Ives, Axe, and Vaseline.)
The company will be teaming up with SmartLabel to expand its brands' product ingredient lists to include their specific fragrance components. This project should be complete by the end of 2018. Unilever will also be launching a new website explaining ingredient types, offering Q&As, and more. If you are very cautious — or would like to be — about what you're putting on your body, this is incredible news.
"Unilever's action is a game-changer for transparency in the personal care product market, and we expect other major companies to follow suit," said Ken Cook, president and cofounder of the Environmental Working Group. Cook is right: by making this enormous step, it is likely that Unilever's competitors will feel the need to step up their accountability with consumers.
"I applaud Unilever for its bold decision to give consumers more information about fragrance chemicals that are ubiquitous in personal care products," Cook added. "Fragrance chemicals ultimately end up in and on the bodies of virtually everyone who uses personal care products, including babies. I hope today's decision by Unilever will prompt similar action by other companies in the personal care market and beyond."
We hope so too. This one move could result in a domino effect across the entire industry. If consumers are dissatisfied with ingredients in their favorite products, sales will go down, causing companies to reformulate with safer ingredients. Eventually, this could lead to all beauty brands opting to go natural . . . making the ingredient list on that shampoo bottle in your shower even easier to read.