Urban Decay Naked Vault Volume II
We're So Excited About Urban Decay's New Naked Vault That We Have to Lie Down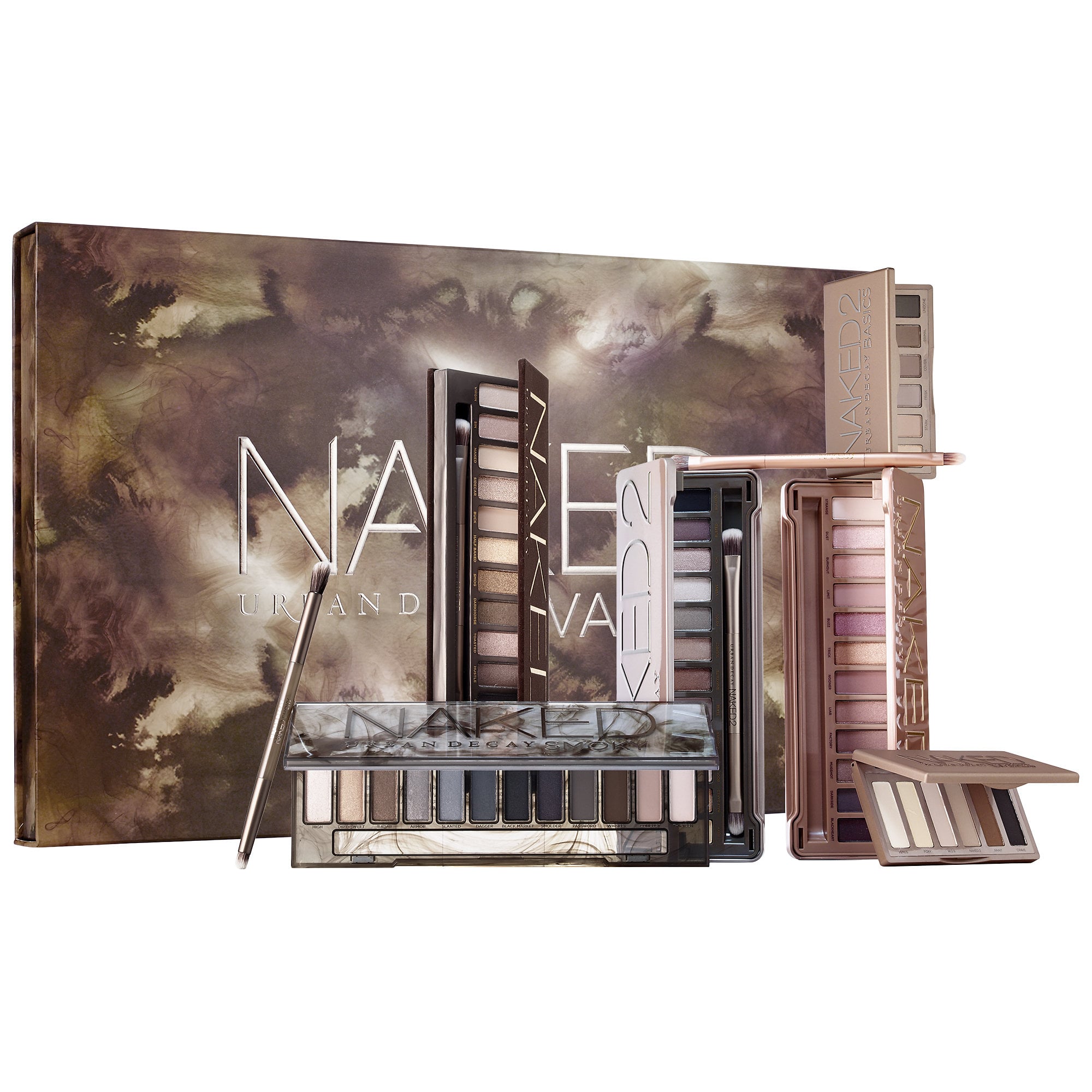 Last year, Urban Decay made me lose my mind when it launched the Naked Vault, a chic coffret packed with the best offerings from its line of Naked products. I was pretty sure that was a one-time thing, so I was devastated when it sold out. I even set up my Sephora account to email me when it was back in stock — and I still didn't snag it in time. But now I'm finding out that it's launching an all-new treasure chest of goodies for this holiday season: the Naked Vault Volume II.
This year, the Vault is only stuffed with the brand's eye shadow palettes — Naked, Naked 2, Naked 3, Naked Smoky, and the two matte Naked Basics compacts. While Urban Decay junkies may pass on this collector's item (we already have all these products), makeup newbies and hoarders will declare this a must have. The set rings in at $165, which is a steal, as buying all of these products separately would cost an additional $109.
Sadly, if you wanted to add this set to your stash, you're going to have to wait. After just five minutes, the Vault completely sold out on Sephora.com. Shoppers were pretty enraged. "Is this a joke?" Sephora user RaniH asked. "This is unacceptable, Sephora!" The good news is that Urban Decay will be restocking the blockbuster gift on their website for Cyber Monday (Nov. 30). Be sure to program yourself a few alarms for that date, because I can practically guarantee it will sell out again. If you miss your second chance, you can still look forward to snagging Gwen Stefani's Urban Decay palette!