What Is Drone Technology in Skin Care?
How "Drone Technology" Could Change the Future of Skin Care
As POPSUGAR editors, we independently select and write about stuff we love and think you'll like too. POPSUGAR has affiliate and advertising partnerships so we get revenue from sharing this content and from your purchase.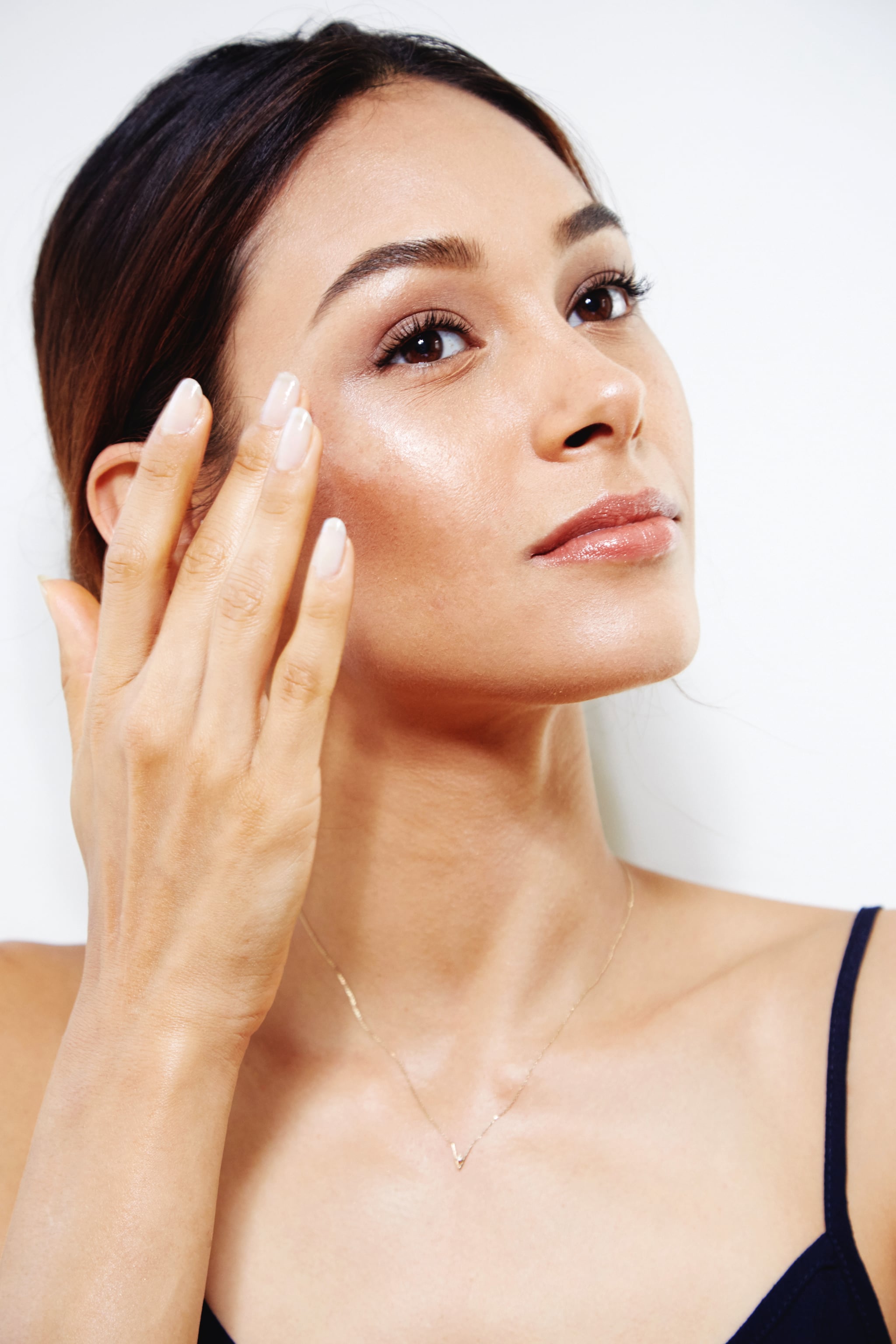 Ever since Amazon announced its plans to send Prime packages via drone back in 2013, we've been fascinated by the technology and all of its potential. It's genius: the miniature aircraft deliver goods quickly and precisely with (seemingly) very little effort on the part of the retailer and the consumer.
A new treatment from Skyn Iceland is promising to do the same with intelligent targeting devices (a skin care innovation borrowed from cancer-fighting pharmaceutical drugs), which it has dubbed "drone technology." This new formulation technique works by using smart peptides.
Let us take this moment to declare that if you're not already incorporating peptides into your skin care routine, you're missing out. These potent powerhouses are chains of amino acids, aka the building blocks of protein. They're the foundation of collagen, which makes skin look taut. Without peptides, your complexion would appear saggy and aged.
In Skyn Iceland's unique formula, think of the smart peptides as the drone, with celebrated antiaging ingredients like lactic and glycolic acids as the packages it's delivering. Once you apply it, the peptides seek out a specific place to land (or more specifically, certain cells to target). Here, the technology works similarly to Botox: the "drone" blocks the signal to the muscles that create fine lines and then delivers a concentrated dose of smoothing alpha hydroxy acids. This serum's complex delivery system translates into smoother, younger-looking skin . . . and all you have to do is remember to apply it (easy!).
Albeit a bit more superficial use of the technology, advancements in intelligent targeting devices in the skin care category could result in remarkable new products. Using peptides that target melanocytes (melanin-producing cells), formulas could make hyperpigmentation a nonissue. We also wouldn't be surprised if these drone peptides result in new fat-blasting weight-loss drugs. But for now, we're excited to see how it — and Skyn Iceland's exciting new formula — "delivers" on results.
Visit Ulta Beauty in January to preview Skyn Iceland's Brightening Eye Serum in the Hello Bright Eyes Kit ($25), or buy it separately in March for $35.