Why Does Rihanna's Fenty Beauty Have No Transgender Models?
Rihanna Explains Why She Won't Use Transgender Models as a "Convenient Marketing Tool"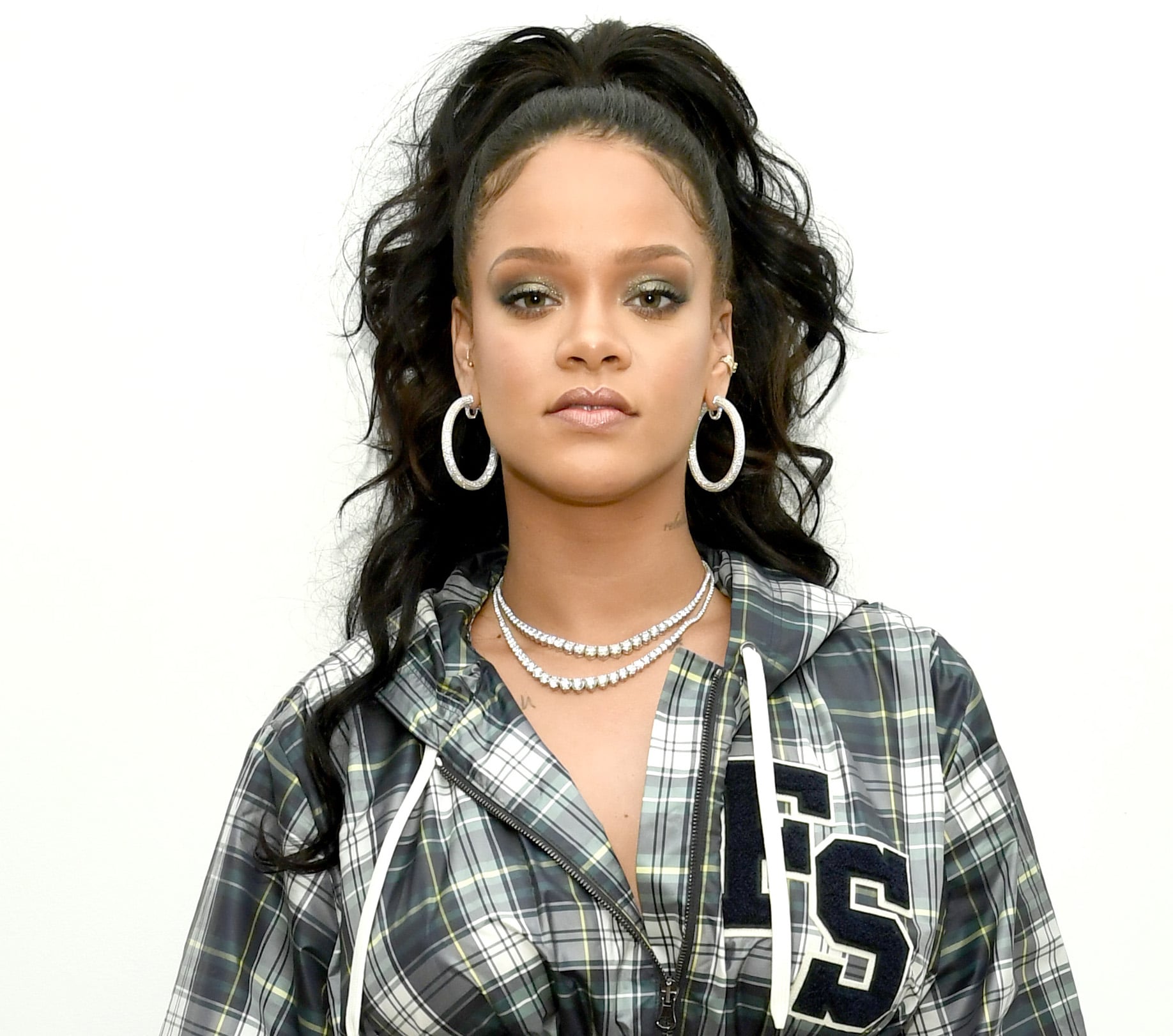 Much has been said about the way Fenty Beauty celebrates diversity. One fan, however, questioned Rihanna about one type of representation that seemed to be missing from the brand.
Brazil-based Twitter user @ibertootero messaged the singer to tell her, "Fenty Beauty campaign is awesome, next time you should invite a trans girl to the group." In her response, she brilliantly shed light on a major problem with the beauty industry's idea of diverse casting.
"I've had the pleasure of working with many gifted trans women throughout the years, but I don't go around doing trans castings! Just like I don't do straight non trans women castings! I respect all women, and whether they're trans or not is none of my business!" she said.
"It's personal and some trans women are more comfortable being open about it than others, so I have to respect that as a woman myself!" she continued. "I don't think it's fair that a trans woman, or man, be used as a convenient marketing tool! Too often do I see companies doing this to trans and black women alike! There's always just that one spot in the campaign for the token 'we look mad diverse' girl/guy! It's sad!"
When I thought she couldn't teach me more... @rihanna ❤ pic.twitter.com/iAX3kJBAr1

— savage (@lbertootero) November 29, 2017
"I don't think it's fair that a trans woman, or man, be used as a convenient marketing tool."
While neither Rihanna nor Fenty Beauty has confirmed or reposted the exchange, there's reason to believe her response was real. Rihanna has a strong relationship with her fans (better known as her "navy"), and she's been known to comment and direct-message back.
If this is true, we have even more reason to praise Rihanna. While representation in all forms of media always matters, she's right about beauty companies jumping on casting black, Muslim, male, and transgender models and making their existence a marketing tool under the guise of empowerment. Diversity isn't a trend. It's a necessity — and it should be the standard.
The fact that Rihanna refuses to participate in being self-congratulatory about casting any one type of person is a testament to her mission of creating a new normal, where people aren't reduced to tokens. Consider it reason number 10,000 we love Fenty Beauty.