Winky Lux Matcha Lip Balm
Please Allow This New Matcha Lip Balm to Satisfy All Your Green Tea Cravings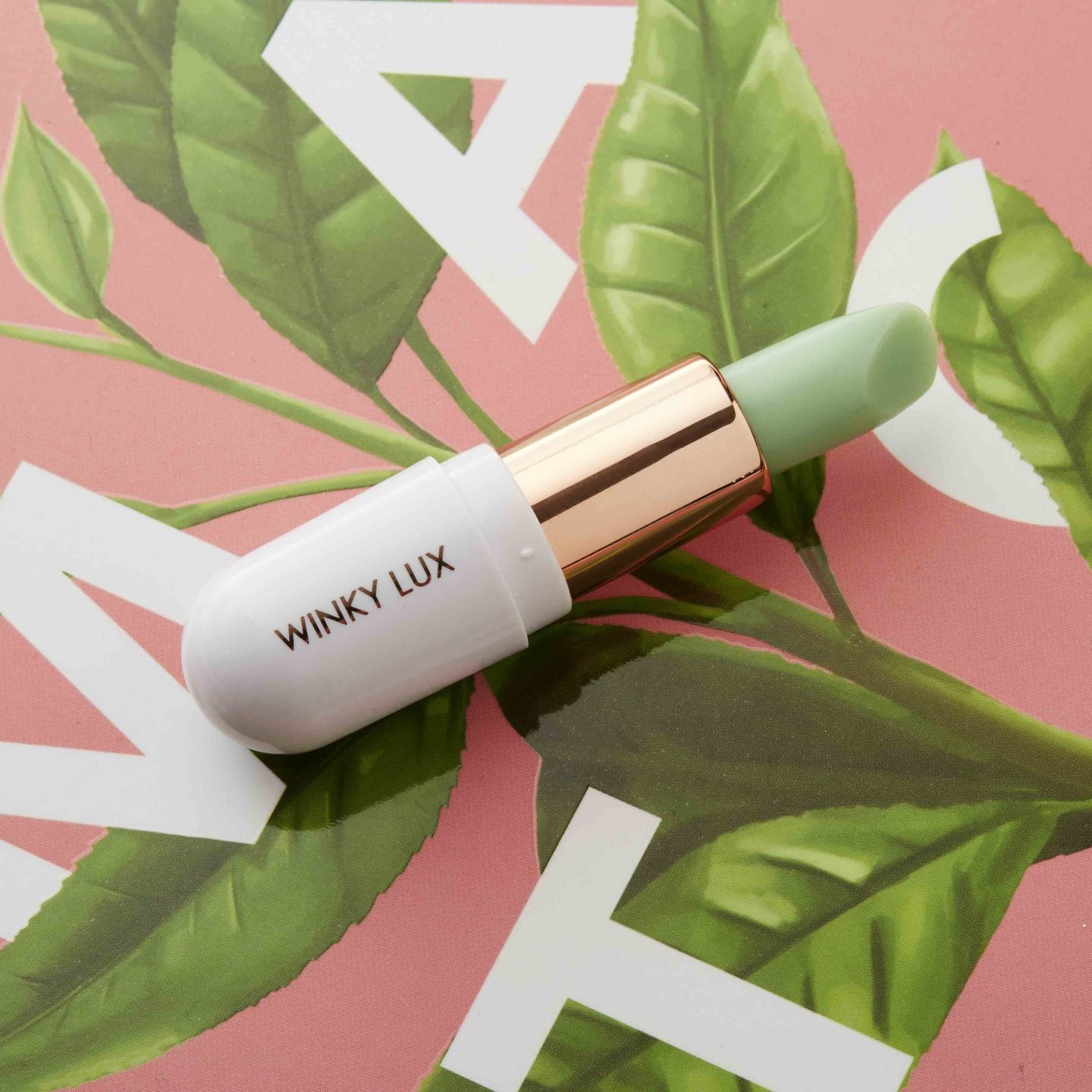 Sure, you could stand in a 15-minute line every morning for a $10 matcha latte, or you could do the beauty girl's hack of swiping Winky Lux's new lip balm all over your pretty mouth. The brand, which is probably best known for its see-through flower balm, has just released another lip-saver that's made with real green tea. This isn't the first time Winky Lux turned to your morning beverage for inspiration — the brand actually just released a Coffee Collection back in February.
While the precedent is centuries old, matcha green tea has infiltrated our skincare ingredient list lately — and our faces are better for it, as the antioxidant and detoxifier naturally reverses the effect of impurities and kills the free radicals that cause those in the first place. Don't fight the smile your mouth is trying to make after hearing about this product!
Here's how the Winky Lux Matcha Balm ($14) works. First, it lives in an adorable, retro pill tube that the brand's Instagram-able products have become synonymous with. It's made with green tea powder, coconut and avocado oils, and food-grade vanilla, which all work together to hydrate and soften your lips. Plus, it contains vitamin C and caffeine, which can energize and depuff skin.
Oh, and did we mention it's the chicest shade of dusty lime green? Put that on your lips and swipe it!
Image Source: Winky Lux