Woman Wears Fenty Beauty Foundation Halloween Costume
All Hail This Woman Who Dressed as Fenty Foundation For Halloween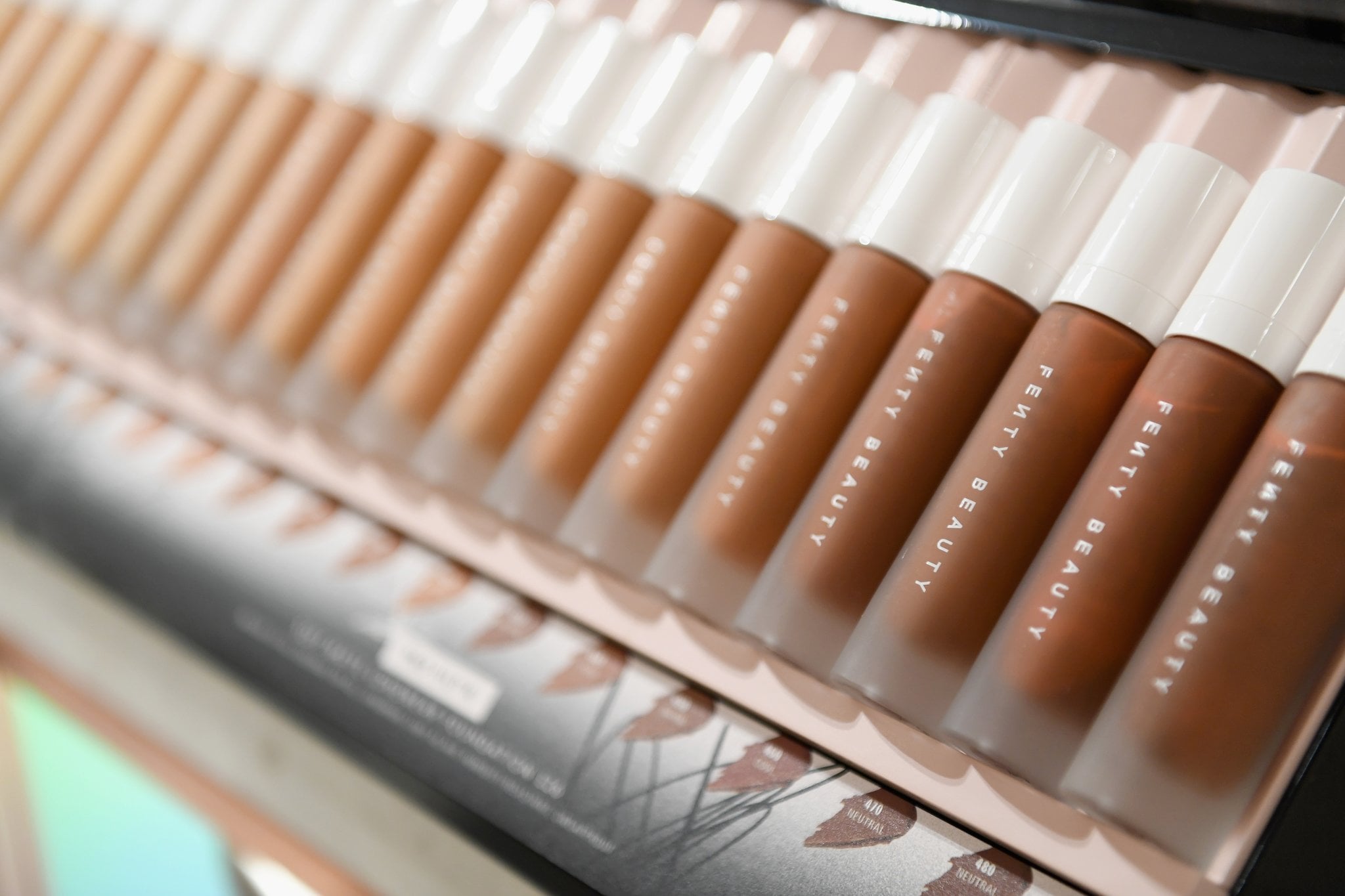 Image Source: Getty / Stuart C. Wilson
Get ready to feel really inadequate about your ninth time wearing a cat costume, because one woman just won Halloween with her Fenty-inspired outfit. As arguably the biggest beauty launch of 2017, Fenty was undoubtedly going to be used in countless Halloween beauty looks. But to actually be Fenty Beauty foundation for Halloween? That's clever on a whole other level.
Rihanna reposted a photo of a woman in a skin-tone-colored dress with the words "Fenty Beauty" written on her. The woman, Alicia Alexandria, also wore a white baseball cap to match the white topper of the foundation bottle. "Pro Filt'R 450 Happy Halloween," Rihanna wrote.
After Rihanna reposted her photo, Alicia shared her reaction on Instagram. "My life is MADE!" she wrote. "I made the costume myself...cut the letterso ut and pasted them on myself! I honestly wasn't going to even dress up since I had SO MUCH TROUBLE finding a dress in my complexion to really fit my vision. I am happy to see that my creative vision has inspired soo many to make their ideas come to life!"
A round of applause, please, for this costume. We don't think it can be topped — unless, of course, someone covers themselves in metallic gold glitter and goes as Trophy Wife.