Treating Black Skin Shouldn't Be an Afterthought For Aestheticians — Here's Why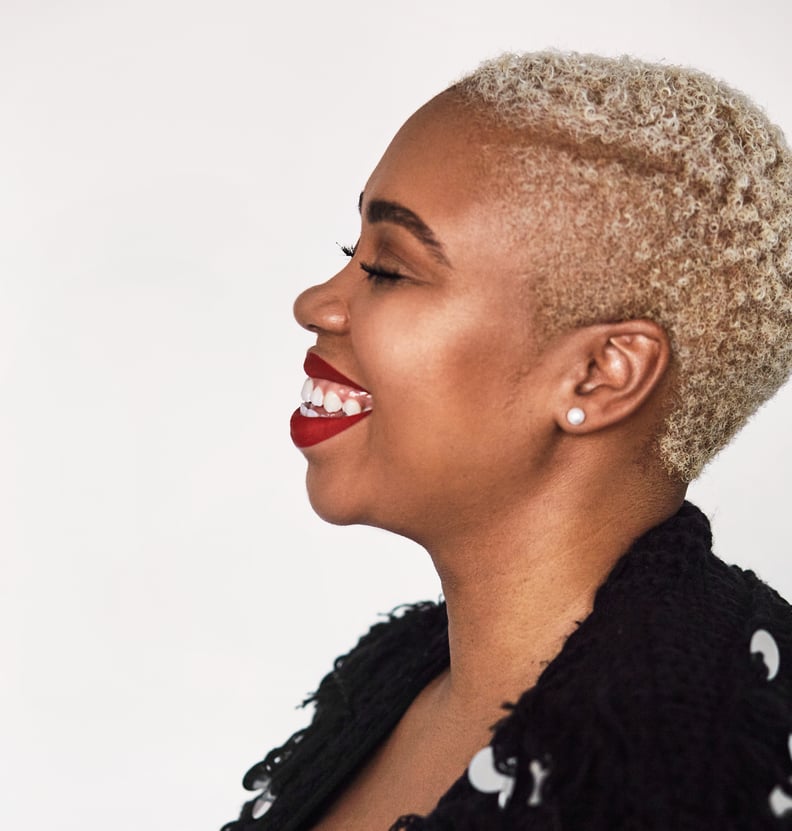 Courtesy of Lakeisha Dale
Courtesy of Lakeisha Dale
Visiting a salon and getting a facial is supposed to be a relaxing, enjoyable experience; you're not supposed to feel anxious, or nervous, or uncomfortable. However, that's the reality for many BIPOC visiting an aesthetician. Similarly to how the hair industry is lacking in education and knowledge of Black hair, there's a shortage of education being offered on treating Black skin.
"I feel like taking care of someone's skin is very personal because you get to pull back the veil of the perfect makeup look to help them with the skin conditions that they're dealing with," Lakeisha Dale, aesthetician and founder of MelaSkin Studio, told POPSUGAR. "That's a really big privilege when it comes to being an aesthetician. And being that it is such a privilege, I feel like we also need to talk about how Black and people of color don't get represented as much as their white counterparts, whether it be as a professional or the clientele."
The difference in treatment that many BIPOC receive when they seek out beauty treatments isn't just a problem at the salon level — although there are plenty of microaggressions and injustices to be suffered there as well; it starts in the very beginning stages of training.
"In our textbooks, [treating Black skin] is talked about as far as what melanin is, and how it's produced, and what happens to it in regards to inflammation — it talks about hyperpigmentation," said Dale. "But it doesn't go in depth on things like, 'When you're dealing with some darker skin, these are the ingredients that you want to keep around,' or 'Black skin is more prone to post inflammatory hyperpigmentation, so when you're doing this particular technique, you might want to reduce the level.' There's things like that, that could have been talked about."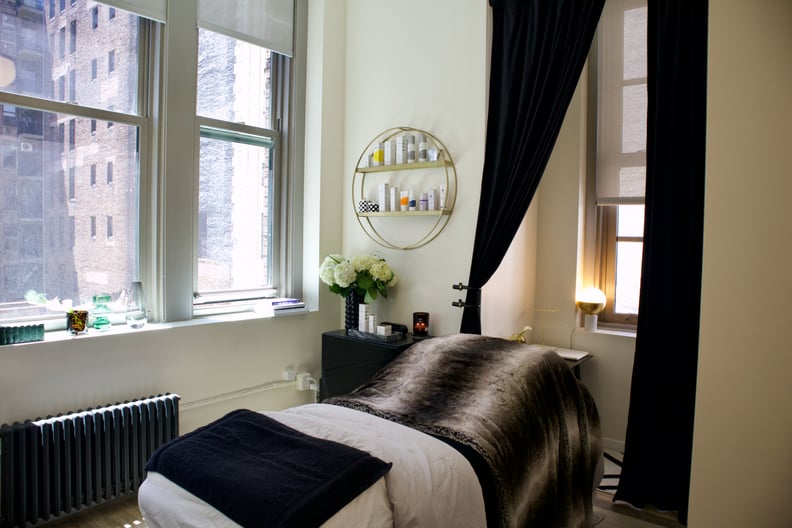 Outdated textbooks aren't the only problem — she explained that unless you have Black educators in the room who are able to point out the differences, it goes unsaid. While treating BIPOC skin may be touched upon briefly, it doesn't get explored to the full extent that it deserves. This is a major issue, especially when you consider that certain services can be unsafe for Black skin if they're not tailored properly.
"How you would approach a chemical peel for someone who is white is different than how you would approach the chemical peel for someone who's Black," Dale said. "And that's what the educator's for, who've been in the industry already. But I feel unless you are a person of color in that class and able to say, 'Hey, I'm Black, if I have a Black client, what should I do in regards to this?' it just doesn't happen."
This gap in the industry is what led Dale to open her own studio, where she prioritizes skin health for Black people.
"I kept having conversations with other Black women who told me about their experiences with skin wellness spaces and getting facials and how excited they are every time they meet a Black esthetician or a Black dermatologist," said Dale. "It just made me think, 'OK, if I was to do this, what kind of space do I want to create for my community?' And I knew the first word that came up for me was creating a safe space."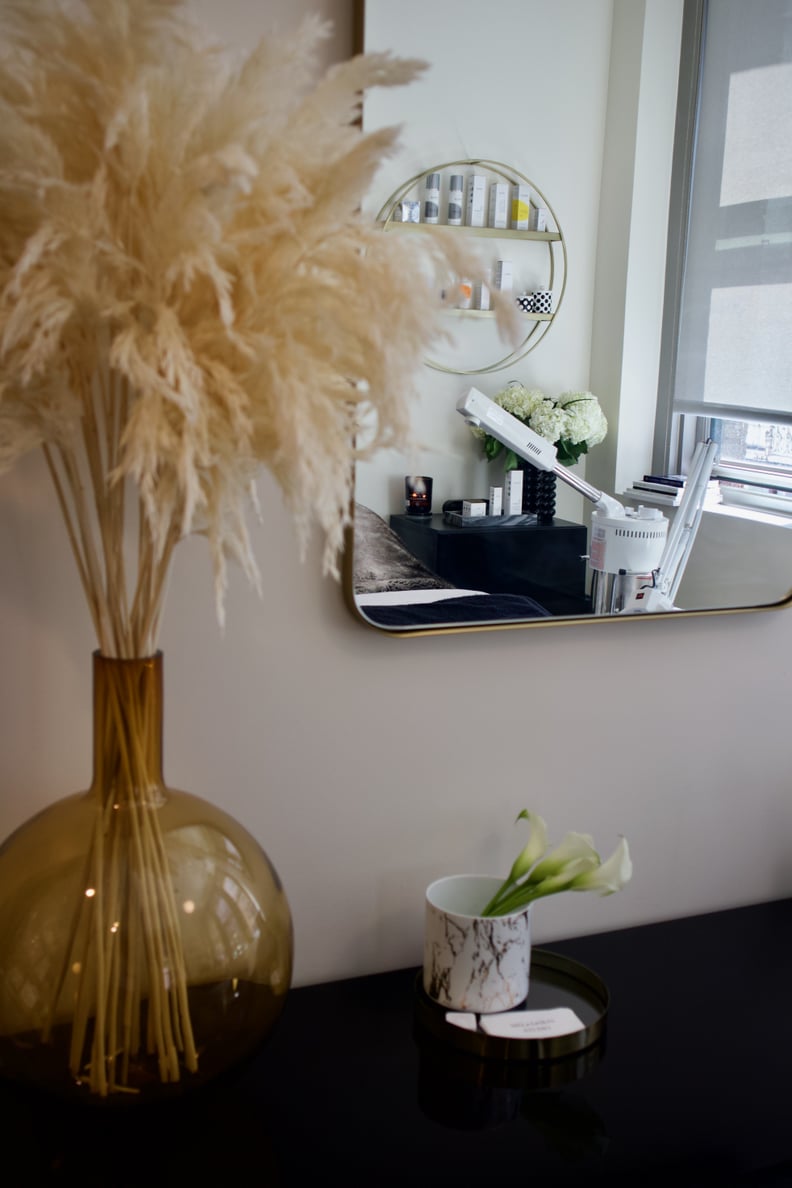 Dale has heard countless stories from clients recounting a bad experience at another salon where their skin was not properly cared for because of the absence of knowledge. "The stories I kept hearing were, 'I've gone here and gotten the facial, had a really bad experience, and never got a facial again,' or 'When I walked in, I was like, Oh God, I hope my aesthetician knows how to deal with my skin.' So, I just wanted to create a space that is safe for them, and where they'll get the whole well-rounded experience that they're supposed to be getting from an aesthetician."
When clients walk out of Dale's studio, she hopes they not only leave feeling relaxed, and refreshed, and taken care of — she wants them to leave with a better understanding of their skin.
"[Facials are] supposed to be effective, result-driven, and informative. You can come in, and I can rub your face and do all these massages and things, but if you leave learning nothing about what's going on with your skin and how you can better care for your skin at home, then did I really fulfill my intention with why I started this business?" she said.
With that in mind, Dale curated her services at MelaSkin Studio when she first opened less than a year ago to be completely customizable and unique to the person she's seeing at the time. Instead of offering "cookie-cutter services," she offers facials based on time. While Dale considers her salon — which she recently moved from the spare bedroom in her house to a bigger space right in Midtown — a dream come true, there's a lot of work to be done to make the industry a more inclusive space.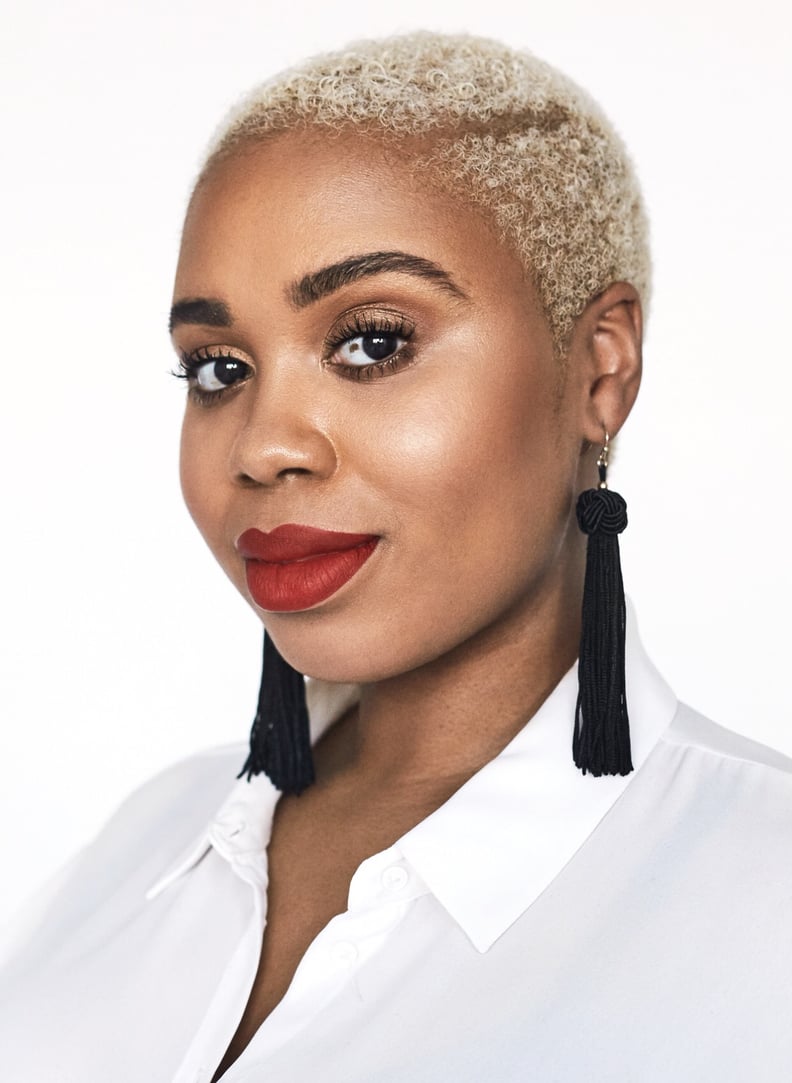 "My hope for the industry is to one, see more light being shined on Black skin-care professionals and their businesses because it's not easy — it's not easy starting a business in general and being an entrepreneur," said Dale. "And as far as education, my hope for the industry is that they do more than just touch on how to treat Black skin and how to adjust your technique. It needs to be a part in the curriculum, period. If you leave the school and get your license and you go into a space where you get a Black client and in your head you're just like, 'Ah sh*t, I don't really know what to do,' you shouldn't be in that position. You should feel comfortable, and you should be able to care for that client the same way you would care for anyone else who isn't of that skin tone."
Her sentiment rings true past just the skin-care world — it carries into all areas, industries, and systems in America. "Women want to create something for themselves, build a career, build a legacy, and build generational wealth," said Dale. "There needs to be more open conversation. There needs to be more mentorship. There needs to be more just opportunities for them to shine and know what that feels like. This starts by supporting one another, hiring more black professionals as educators and trainers in your business and companies and consultants."
At MelaSkin Studio, Dale hopes to expand and bring on more Black aestheticians to give them an opportunity to work in a space that values their skill set and helps them grow as professionals. "I'm creating a space for my community, but my space can't be the only space."