Ana de Armas's Chrome Baby French Manicure at The Gray Man
Ana de Armas Blows a Kiss With Her Chrome Baby French Manicure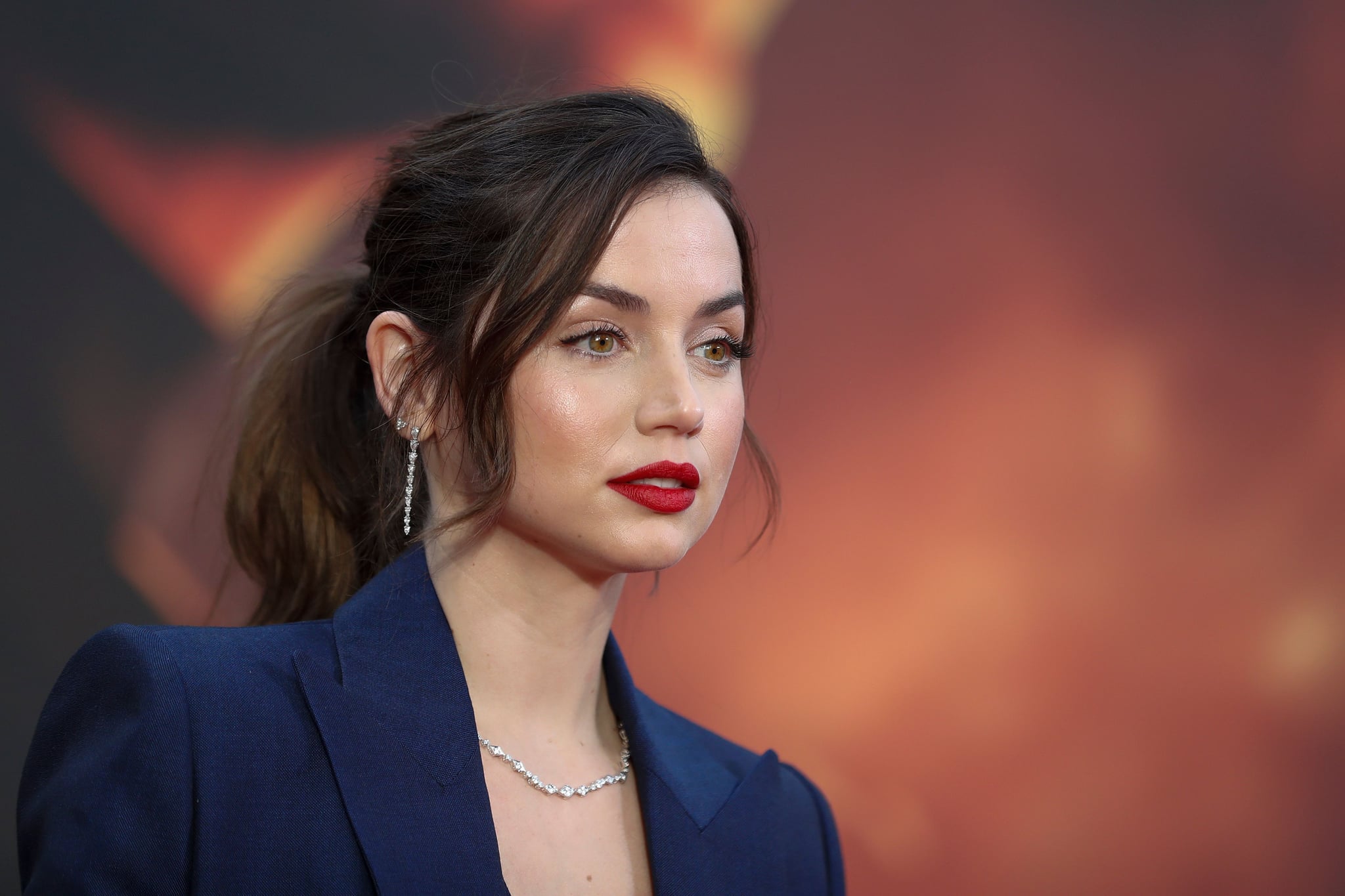 Image Source: Getty / Gerald Matzka
Ana de Armas combined two of the year's hottest nail trends at a Berlin screening of "The Gray Man." As she blew a kiss to the camera in her three-piece suit, fans caught a glimpse of her baby french manicure, complete with chrome nail polish at the tips.
According to Lilly Rojas, cofounder of Brooklyn-based salon Lili and Cata, there are some key differences between the baby french manicure and the classic nail design we all know and love. "The baby french mani is your typical french mani but with a thinner accent line on the tip of the nail," she previously told POPSUGAR. "It gives the french a more subtle and modern look," adding that its proportions tend to work better for people with shorter nails.
Although the tips are usually done in white, de Armas opted for a metallic chrome polish, which has become a tried and true favorite of celebrities like Zendaya and Dua Lipa. Celebrity manicurist and educator Julie Kandalec explained, "Chrome nails are a type of nail design or polish that uses special ingredients in chrome powder to give a metallic, reflective, mirrored finish to the nail." The end result is an understated yet glamorous look that fits right in on any red carpet.
While chrome polish was once difficult to find, it has since become much more accessible, meaning that you can re-create de Armas's trendy nails at home using a nail polish with a chrome finish or chrome powder and a gel topcoat. Check out de Armas's chrome baby french manicure ahead, and see if you'll be using it as your nail inspiration this summer.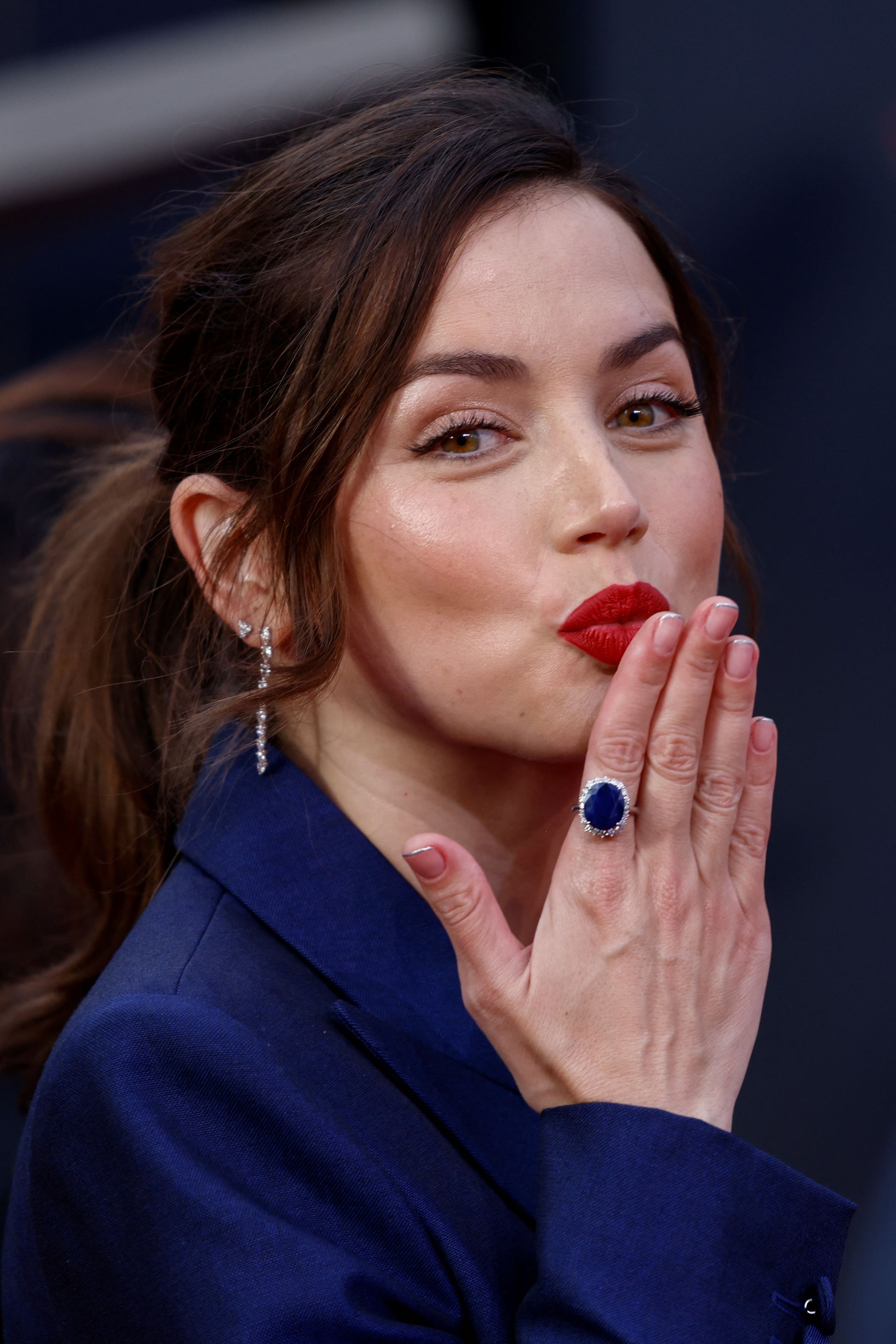 Image Source: Getty / DAVID GANNON/AFP