Ariana Grande's Fans Are Convinced Her New Nail Art Hints at a Collab With Lady Gaga
Have a mystery you need solved? We suggest enlisting help from dedicated Ariana Grande stans, because they really know how to bust out their detective caps and sleuth like experts. This week, all it took was one simple manicure photo for Arianators to start hypothesizing about the possible hidden meaning behind it — and honestly, we think they might be onto something.
Here's the scoop: On Wednesday, Grande shared an Instagram Stories snap of her new nail art, tagging mysteriously private account @bettyinacherry, who also seems to be the "freelance nail artist" behind another account, @nailanatomy. The design in question features a blush-pink color decorated with shimmery, iridescent specks, a few of which appear to be shaped like mini clouds. Take a look for yourself.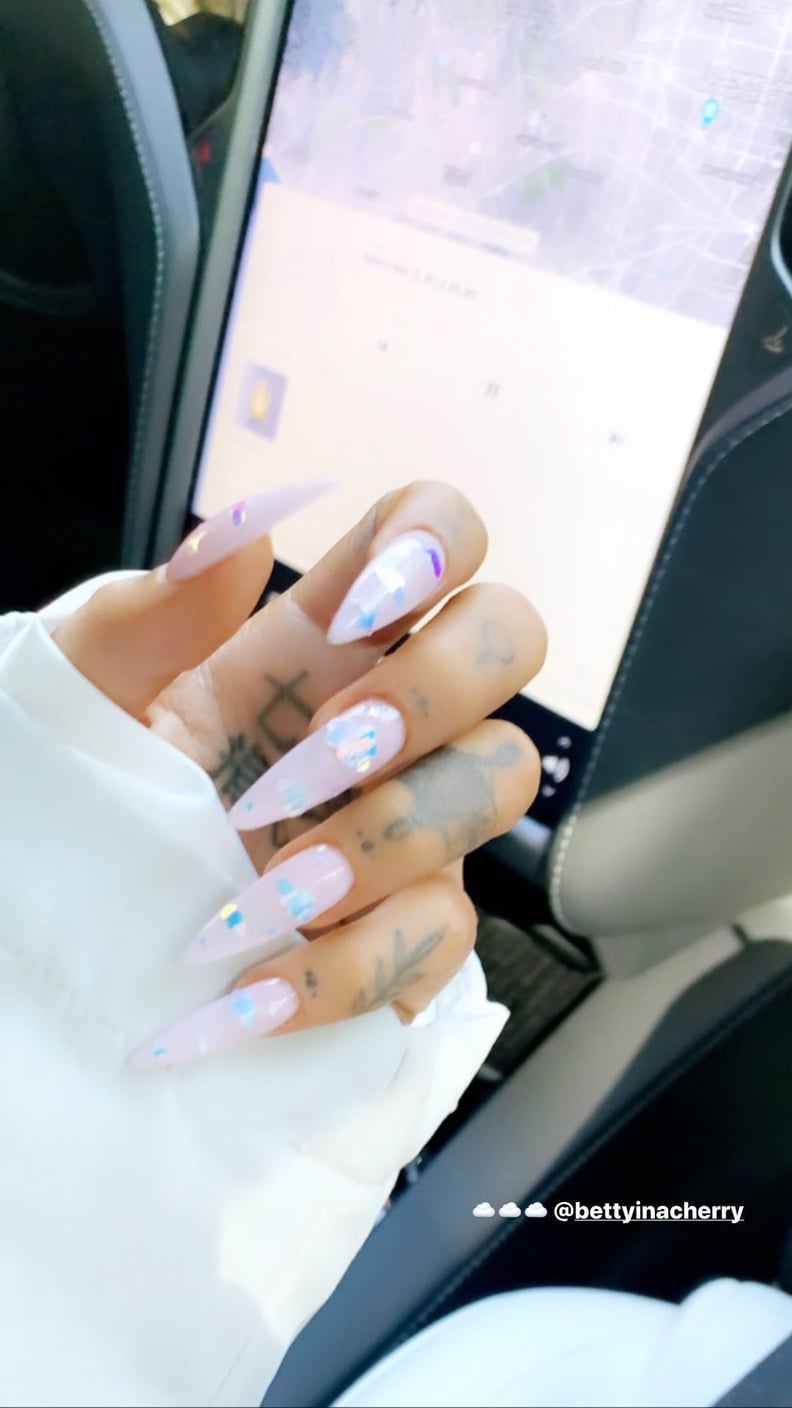 i had a dream about the Gata x Ariana collab and in the video ariana was a mermaid with a tail coloured exactly like her nails she looked so good omg pic.twitter.com/An8brlPgV8

— nicky (@oddeyeilish) March 5, 2020
Regardless of whether the rumors are true, I think we can all agree Grande's latest nail look serves up some serious manicure inspo. Here's to manifesting a Gaga x Grande collab into existence!