ASAP Rocky and Rihanna's Grillz Better Than Engagement Rings
Grillz Are the New Engagement Ring — Just Ask A$AP Rocky and Rihanna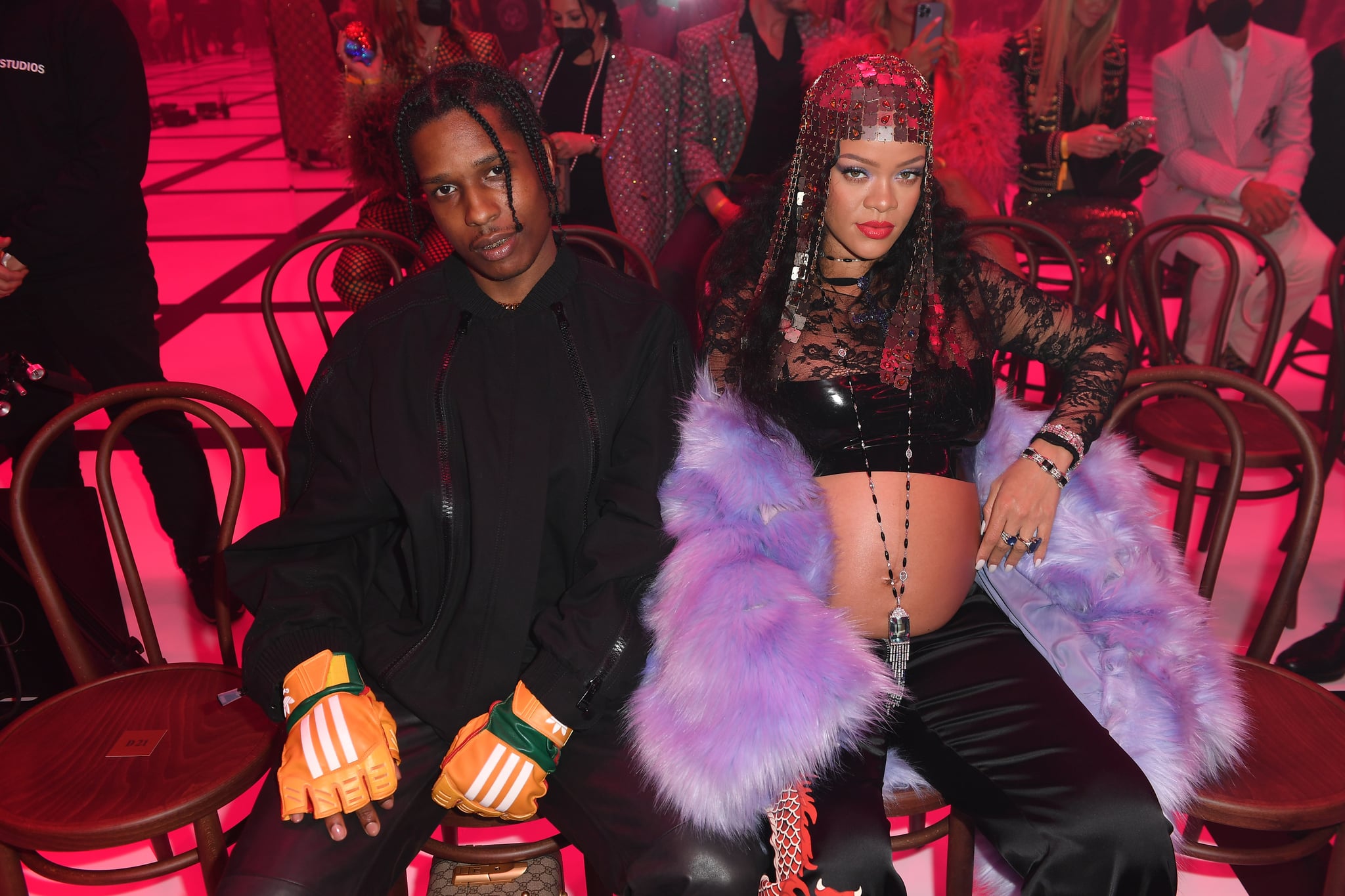 Image Source: Getty/Jacopo M. Raule
A$AP Rocky released his highly anticipated music video "D.M.B." yesterday, giving small glimpses into his relationship with Rihanna. At one point, it appears Rocky proposes wearing custom grillz that read, "Will You Marry Me?" In turn, Rihanna shows off her own pair that read, "I Do," and this has got to be the most fitting replacement of engagement rings for the couple.
While some people believe that grillz are having a "moment," they have long been present in the Black community, with an especially rich history in hip-hop culture. Eddie Plein, then owner of Eddie Plein's Gold Teeth, has been credited with bringing them to the mainstream, outfitting popular New York rappers like Big Daddy Kane and Kool G Rap. Grillz have remained a mainstay in the city's rap scene ever since.
Rocky, who was born in Harlem, NY, has long been a champion of grillz and has been seen wearing the teeth embellishments everywhere from red carpets to awards shows. Grillz have become a symbol for skirting tradition and taking pride in individuality, particularly for Black people. So what better way for two of the most disruptive forces in the arts and entertainment industry to get engaged than foregoing traditional jewelry?
Take a look at the sweet moment ahead.