Ashley Benson Reveals How Pretty Little Liars Still Influences Her Beauty Routine Today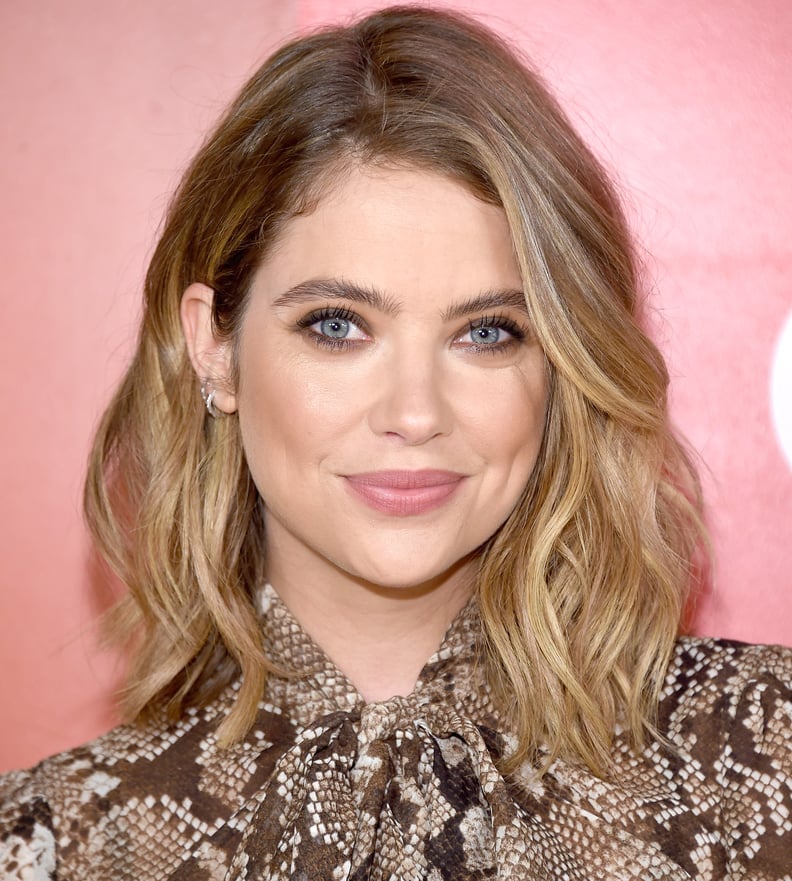 Every editorial product is independently selected by our editors. If you buy something through our links, we may earn commission.
From her minimal fine line tattoos to her signature bob haircut and natural-looking makeup style, Ashley Benson embodies the effortlessly and laid back yet chic beauty vibe that we strive to emulate. If you look up "Cool Girl" in the dictionary, you'll see a picture of Benson with her tousled waves. (Don't fact-check us, just trust.)
As someone who's never been over the top with her beauty look, Benson's latest partnership with Hempz as the brand's first-ever celebrity brand ambassador is a perfect match. "This is my first gateway into more beauty," Benson told POPSUGAR. Seeing as it's been just over 10 years since the hit drama series Pretty Little Liars aired, being able to work with a brand that's affordable for her young, 20-something-year-old fan base was important to her.
Ahead, Benson shares a bit more about her less-is-more beauty philosophy and the beauty advice she wants to give her fans.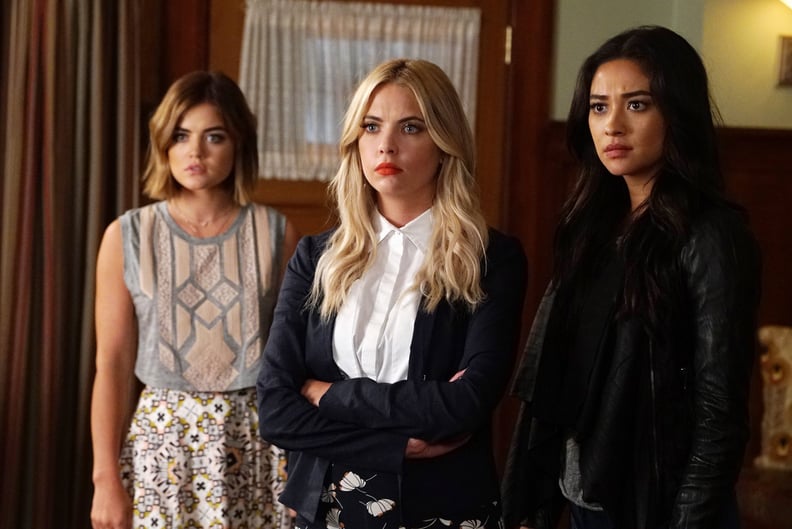 How Pretty Little Lairs Has Influenced Ashley Benson's Makeup Routine
Most of us are used to seeing Benson all dolled up with full hair and makeup for red carpet appearances, TV shows, and other events, but her personal beauty vibe is very different. "I usually just get out the door — I'll put moisturizer on, maybe eyebrow gel, always lip balm, but that's really it," she said. "I like to just keep it natural."
Efficiency is one reason for her streamlined routine, but working as an actor has definitely influenced it as well. "I spent so much time in hair and makeup with work," she said. "The more that I can just not have to do anything, the better — just because I don't like to do it.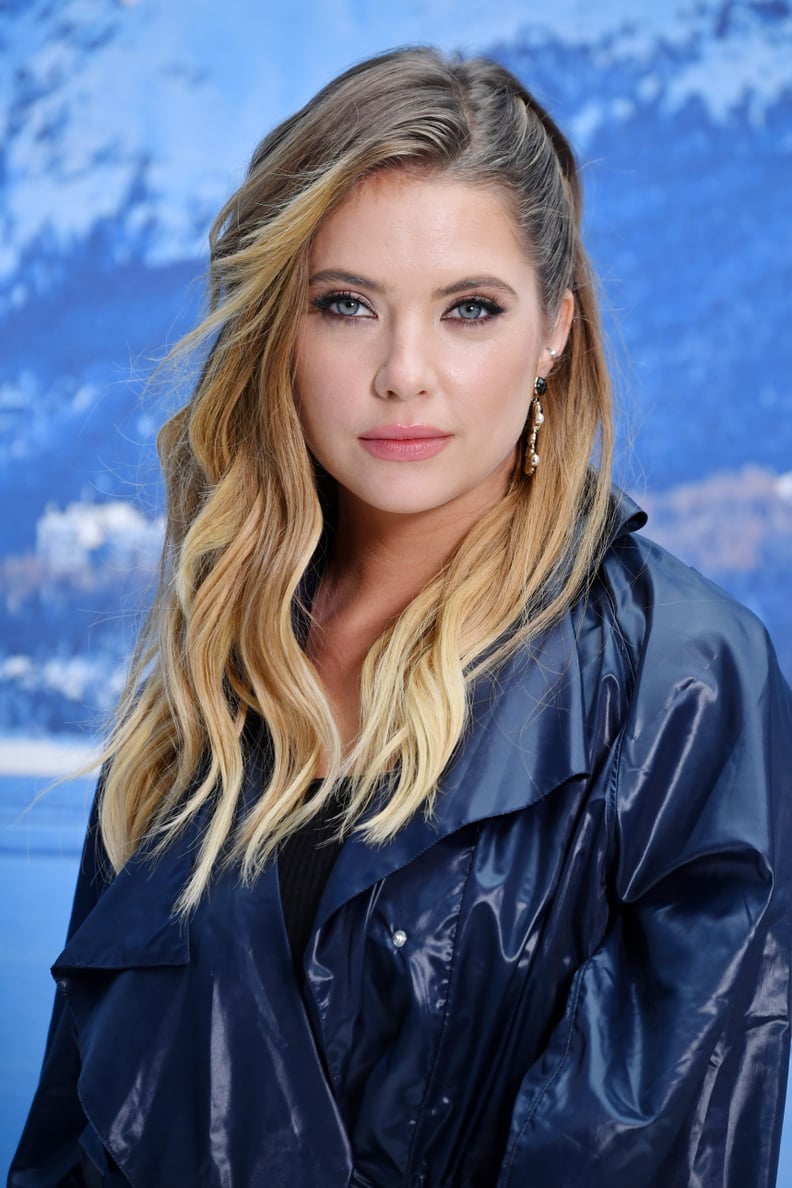 The Beauty Lesson Ashley Benson Learned When She Turned 30
Benson admitted she didn't always have much of a beauty regimen to speak of but that changed after she turned 30. "I've been pretty lucky – I used to never really wash my face or do any beauty routines just because I was always on the go," she said. "I just turned 31, so I think I'm like, 'Well, might as well start caring.'"
Ashley Benson's Daily Beauty Routine
Now, taking care of her skin entails a concise, structured approach. In the morning, after brushing her teeth, she said, "I've just really gotten into the rhythm of every morning, washing my face and doing face masks and eye patches."
Face masks are something she's never really been into but has found great joy in lately. The same goes for beauty tools, specifically ice rollers. She described her skin as dry and "super sensitive" so she never misses a day of moisturizing with the Sweet Jasmine & Rose Smoothing Herbal Body Moisturizer ($28). "Just being moisturized and feeling clean and fresh — I think when all of that is aligned, you just feel better."
After a busy day of running around, working, and taking yoga and pilates classes, Benson's nighttime routine is one that gets her into bed fast. "At night, I usually just do face wipes and then go to bed," she said. "I don't really overdo it."
Ashley Benson's Favorite Scent
When it comes to scent, Benson has a signature go-to. "Rose is my favorite scent ever," she said. "It's what I wear all the time." That's why the Jasmine Rose collection was an easy favorite for her.
"It just reminds me of home, and I think there's something really special about when you pass by someone and you can smell their scent," said Benson. "Everyone always says I have a very distinct smell. I won't say other things, because I'm like, 'No one can have my scent' but rose is definitely a mix in there."
Ashley Benson's Beauty Advice to Her Fans
Even though many of her Pretty Little Liars fan base are now adults, she said, "I still have really young fans and to be able to talk to them about skin care and going more of the natural way is something that I really love," said Benson. The one piece of advice she'd love to give them: "In this day and age — and nothing against any surgeries or anything like that — embrace your inner beauty and don't compare yourself to others. Just be your true, authentic self."