Ashley Benson's Cowboy Boot Tattoo Has a Deeper Meaning
Ashley Benson's New Cowboy-Boot Tattoo Holds a Deeply Personal Meaning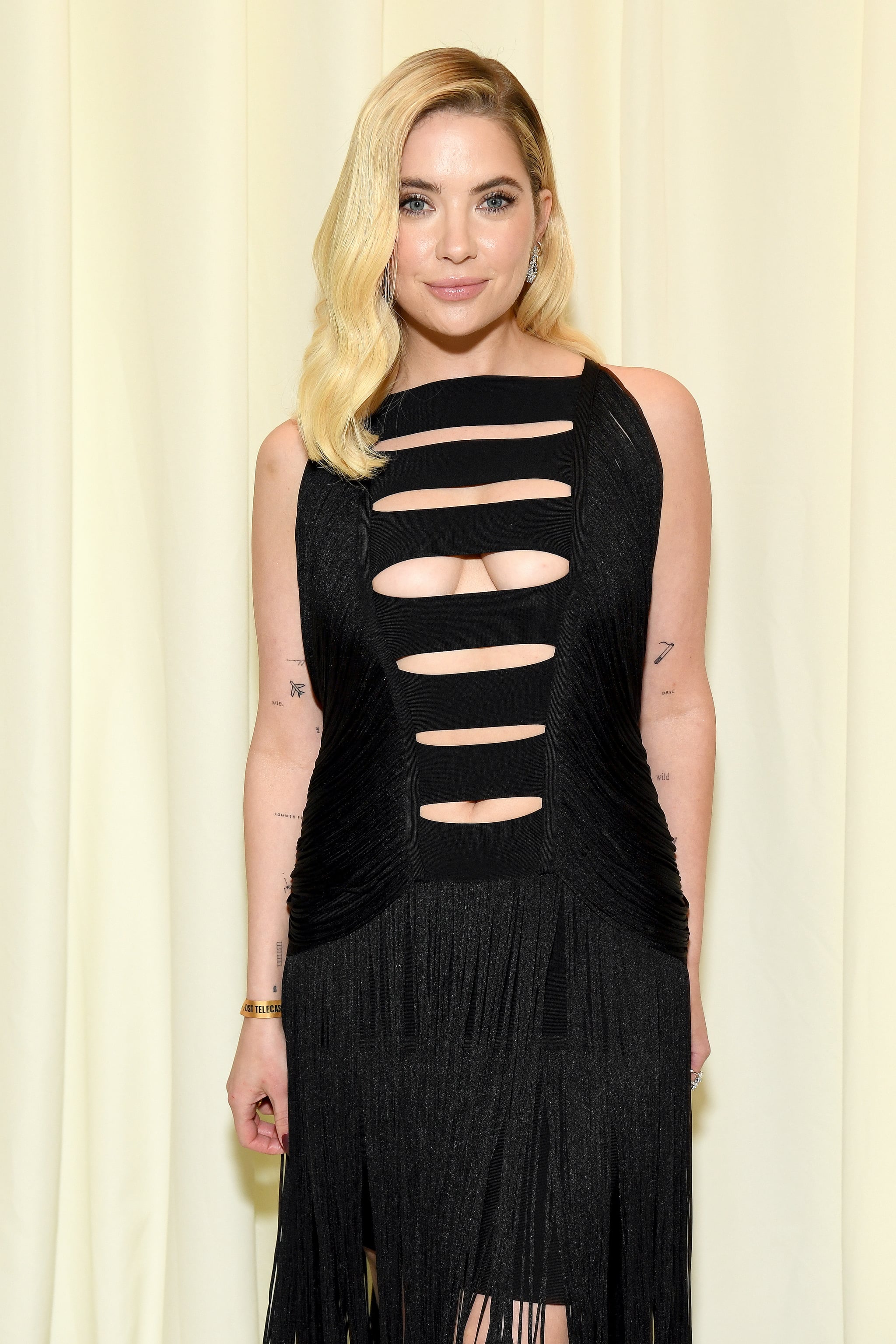 Image Source: Getty/Jon Kopaloff / Stringer
Ashley Benson's latest tattoo has a particularly special meaning for the actor. Benson, who has at least 18 known tattoos, added another piece of ink to her collection in memory of a friend.
On Aug. 15, she shared the design — which is a portrait of a pair of cowboy boots with a hat sitting on top — on Instagram. While Benson did not explain what the boots symbolize specifically, the tattoo does hold a special meaning: it is a tribute to Benson's friend, Heath Freeman, who died in November 2021 from an overdose. "You're always with us @heathmonster," her caption read in part. "@remi.franklin love you," Benson added, in reference to Remington Franklin, who also got the matching design.
Memorial tattoos are a great way to honor a loved one in a manner that feels more permanent and personal. Getting this type of ink also allows room for your own creativity to flourish, as well as provides the opportunity to add special touches unique to the loved one that you are honoring.
This isn't the only meaningful tattoo in Benson's collection; she also has a handful of tributes to family members and moments in her life — including the word "Grammy" etched on her wrist in honor of her grandmother, as well as a finger tattoo with the letter "H" symbolizing her time on the series "Pretty Little Liars," to name a few. Take a closer look at Benson's tattoo below.