Barbie Ferreira Is Preparing For a Zoom Holiday, but She'll Still Be Wearing Glitter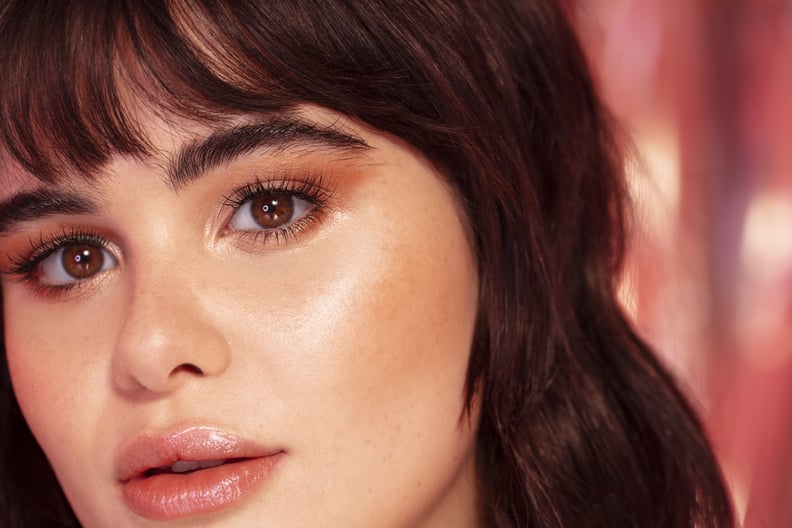 Becca Cosmetics
Becca Cosmetics
As POPSUGAR editors, we independently select and write about stuff we love and think you'll like too. If you buy a product we have recommended, we may receive affiliate commission, which in turn supports our work.
In 2019, Barbie Ferreira was sitting in a professional's makeup chair being covered in sparkly eyeshadow and glitter tears while filming the hit HBO drama series Euphoria. It's a stark contrast from 2020 where, like most of us, she's spent the last nine months at home as she waits for work to pick back up. Still, she hasn't abandoned makeup and her glitz and glam ways — she is a Becca Cosmetics brand ambassador, after all. She's been making the most of this time, workshopping her own experimental beauty looks and finding ways to get in the festive spirit.
"My relationship with beauty products has definitely changed because I stay mostly at home, obviously," Ferreira told POPSUGAR. "I've been way more casual with my makeup and hair, and kind of been experimenting and not really having the pressure of it being publicized. I think of makeup as something that's super fun and a creative outlet, so sometimes, it doesn't feel that way if it's being used for work."
As for those experimental beauty looks? Ferreira is breaking down her favorites, plus what she's looking forward to the most as the holiday season nears.
On What the Holidays Will Look Like For Her in 2020
With the holidays sneaking up on us, we've all thought about how this year will differ from years past and what exactly celebrating will look like. "I don't live in the same state as my family anymore, so we're all just seeing what's going to happen in next couple months, which I'm sure is going to be more of the same," said Ferreira. "Maybe there'll be a Zoom Christmas this year. I'm trying to keep the holiday spirit alive while in a pandemic," she said.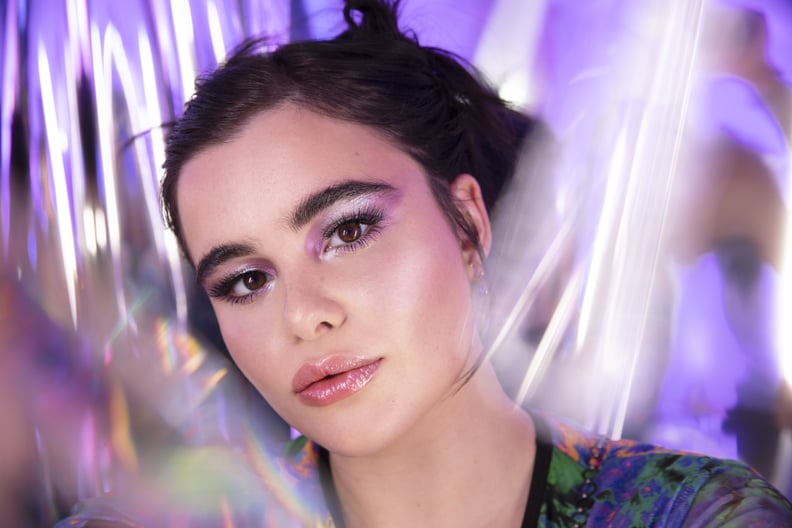 As for her holiday makeup, Ferreira described the look she's going for in one word: dramatic. "For New Year's Eve, usually I would be going to a New Year's party, but of course this year is different. But I will definitely still be wearing makeup because, again, I'm feeling festive and seasonal. I tend to do so much more during the holidays — I love deep purples, I love royals, I like wearing a gold. We'll see what happens."
While her glam will be largely dependent on what she decides to wear — which she hasn't thought about just yet — she's confirmed it will, without a doubt, involve glitter. "I like to wear glitter more in the winter because, I don't know — I just feel like when I grew up, my grandma would always have her thing in the winter where she'd wear reds and golds and all these things."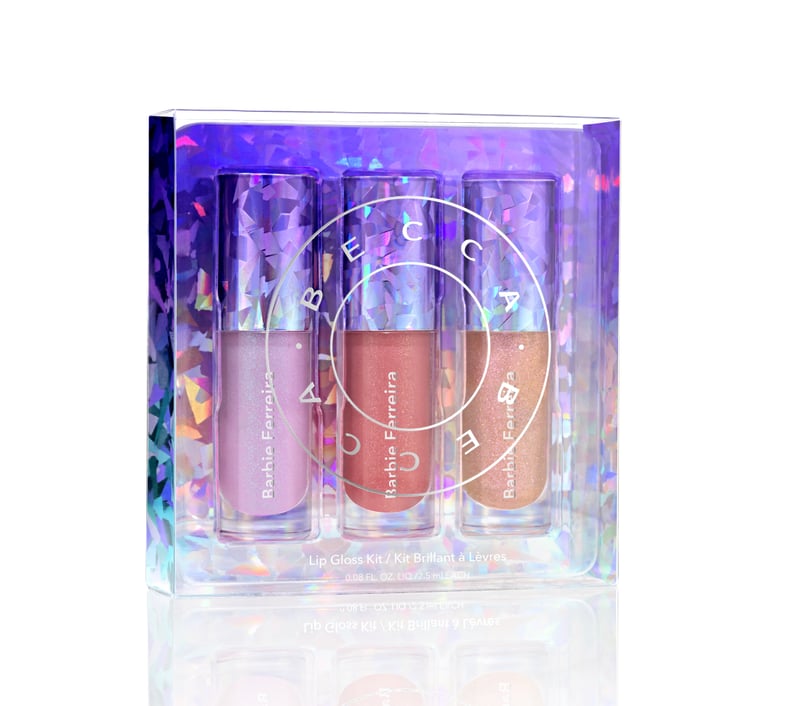 On Her Favorite Winter Makeup Look
Ferreira's winter makeup vibe is all about a bold lip. "I try to use different shades and darker shades on my lips or even more of a gold color," she said. "Something very classic holiday, but still an experiment, still fun and still open to any color interpretation — I love a good gloss." In the matte versus glossy debate, Ferreira is without a doubt a glossy stan, which is evident in the Becca Cosmetics holiday collection she helped create.
"I love the Prismatica Lip Gloss Kit ($20) and all the colors — Sparkle, Facet, Foil. They can go on top of a nude lipstick or something, so it's very versatile." Her favorite shade of the three is Facet, a lilac with blue and pink pearl shade. "The purple I love — I used to wear a really, really dark purple lipstick in the winter when I lived on the East Coast where there are seasons so, I'm definitely bringing that back."
On the Makeup Trend That's Making Her Feel Inspired Right Now
The makeup trend that's caught Ferreira's attention this year is just as out-of-the-box as you'd expect from a Euphoria star. "I've been trying to find makeup that's outside of the trends because I think that's really where the creativity goes," she said. "My favorite trend right now that I actually haven't even tried because I'm a little intimidated is literally doing a painting on your face. I'm a little intimidated to try it, but I know I'm going to give it a go. I think beauty is very much an art form."