The Best Body Shimmers to Spotlight Your Summer Glow
As POPSUGAR editors, we independently select and write about stuff we love and think you'll like too. If you buy a product we have recommended, we may receive affiliate commission, which in turn supports our work.
Glowy, dewy, and hydrated are all descriptors we like to hear about our skin. It's a sign of health and abundant beauty, and one way to achieve this sought-after glowy look (without extraordinary health) is with a high-quality body shimmer. Body shimmers and highlighters are some of the best ways to achieve a bronzed and champagne sheen that glistens in the light. Whether it be in the form of a serum, oil, SPF, or gel, there are so many incredible summer glows bottled up and ready for purchase. The hardest part is finding the perfect one for your skin.
With so many body shimmers on the market, we rounded up a few favored selections that are sure to lock in a luminous look. From brands like Summer Fridays, Refy Beauty, Jergens, and more, you can rest assured that we uncovered the best shimmers for oily, dry, and combination skin types that will last until it's time to take a shower. Even the cult-favorite Supergoop sunscreen offers shimmering capabilities. Ahead, find our top body-shimmer selections to give your skin a glow that lasts well beyond summer.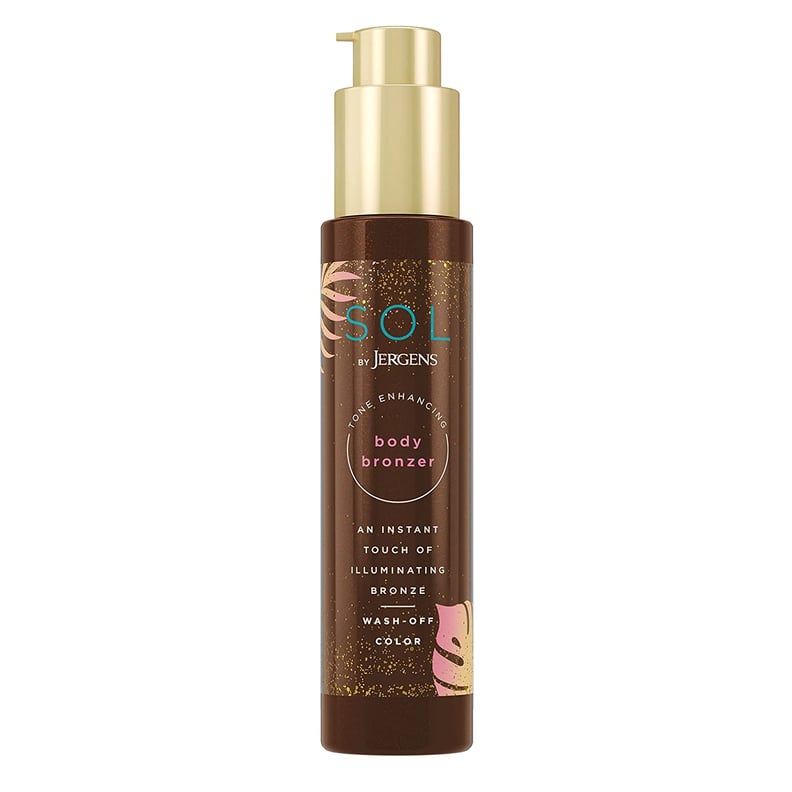 Best Drugstore Body Shimmer: Sol by Jergens Self Tanner Body Bronzer
If you're looking for an affordable body glow that gives you a natural-looking tan, we recommend the Sol by Jergens Self Tanner Body Bronzer ($12). The self-tanner delivers an instant glow as soon as it's applied that can be washed off at night. It's blended with coconut water and shea butter to guarantee a hydrating finish.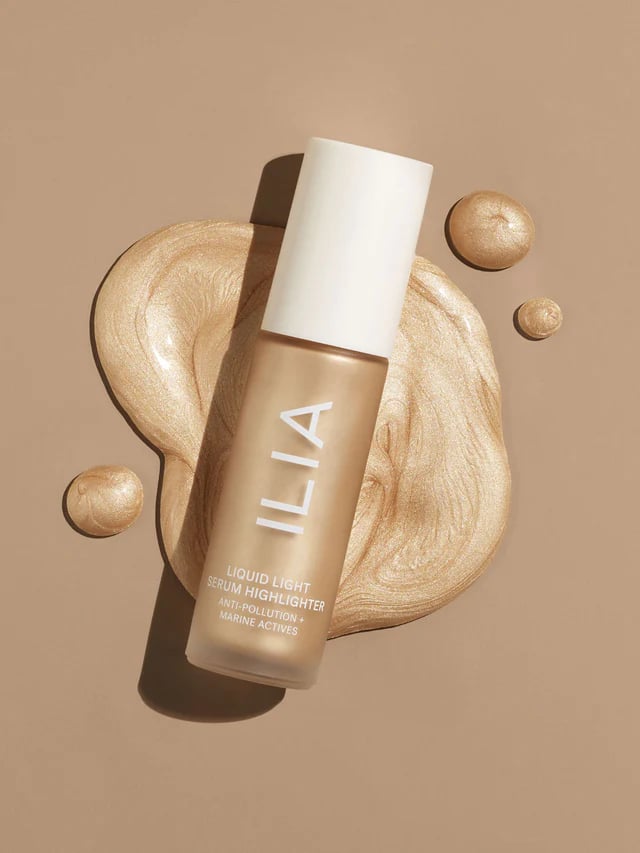 Best Body-Shimmer Serum: Ilia Liquid Light Serum Highlighter
The Ilia Liquid Light Serum Highlighter ($42) can be applied on the face and body for a dewy glow that shines in the light. The highlighter has a serum-like consistency that melts into your skin and gives it a metallic finish. You'll love the soft shine this highlighter gives you, and when mixed with a moisturizer, it's magical.
Best Hydrating Body Shimmer: Refy Body Glow Highlighting Serum
I personally own this Refy Body Glow Highlighting Serum ($40), and it leaves your skin moisturized and dewy until it's washed off. It doesn't contain actual glitter but instead lets its glowy and hydrating serum do the work. The serum contains vitamin E and antioxidants to help the skin stay moisturized. A little goes a long way, so make sure to squeeze its tube gently.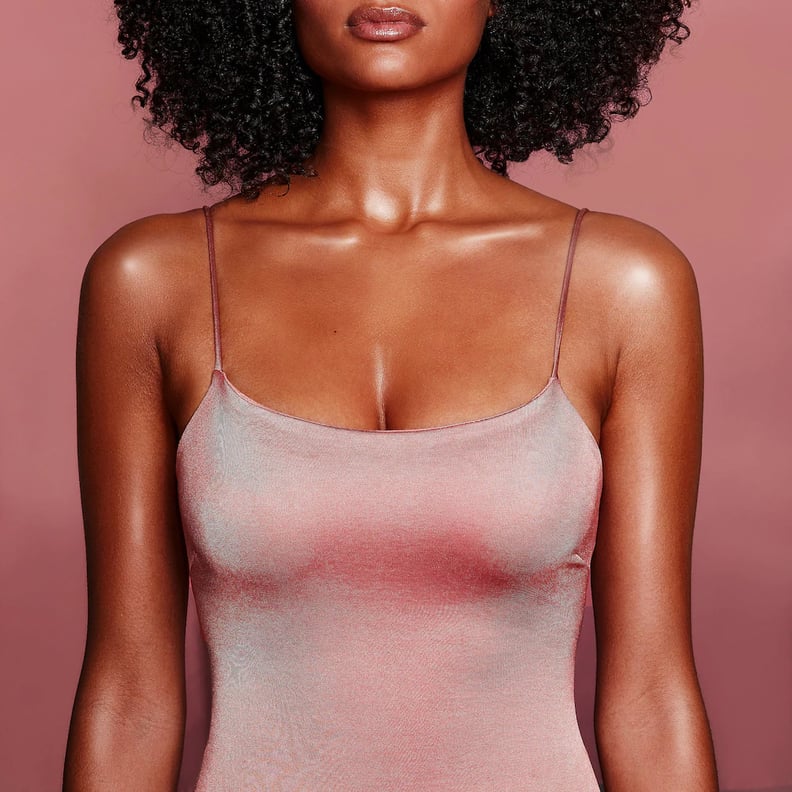 Best Travel-Size Body Shimmer: Patrick Ta Mini Major Glow Body Oil
It's no secret that packing up your bags for a vacation can mess with your skin, and this Patrick Ta Mini Major Glow Body Oil ($22) is here to ensure it stays looking fresh. The body oil comes in a one-ounce mini size that fits into clutches and makeup bags without a problem. The body shimmer is hydrating and has an oil base and a warm scent that's too good to ignore.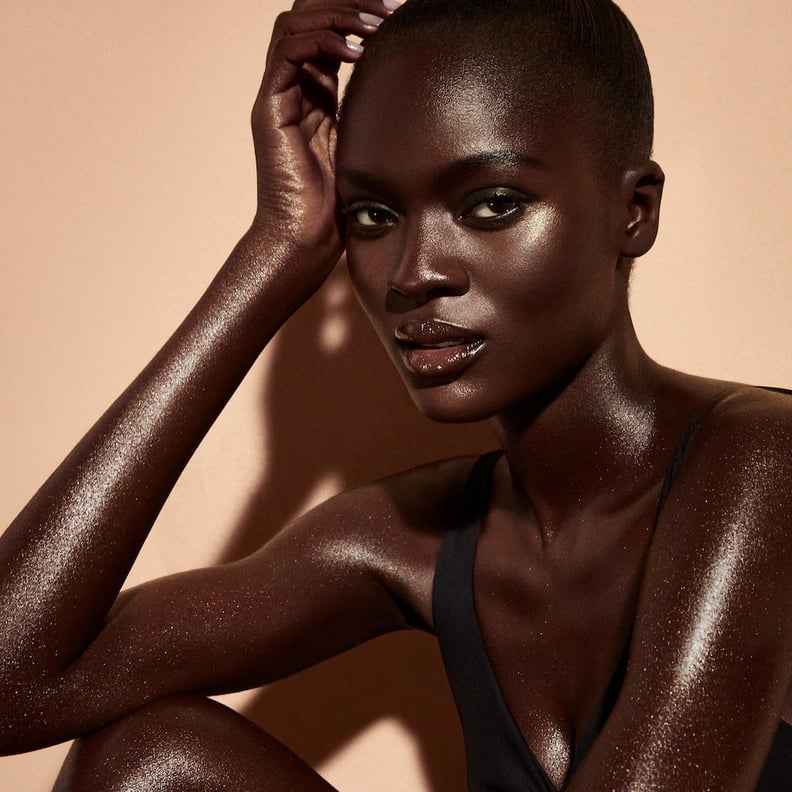 Best Gel-Based Body Shimmer: Body Lava Body Luminizer
Prepare for high shine with this Body Lava Body Luminizer ($30, originally $59). The gel-based body shimmer will leave your skin feeling as dewy as it appears. It contains glitter that glistens in the sunlight, and its vanilla scent is bound to catch the attention of those who pass by.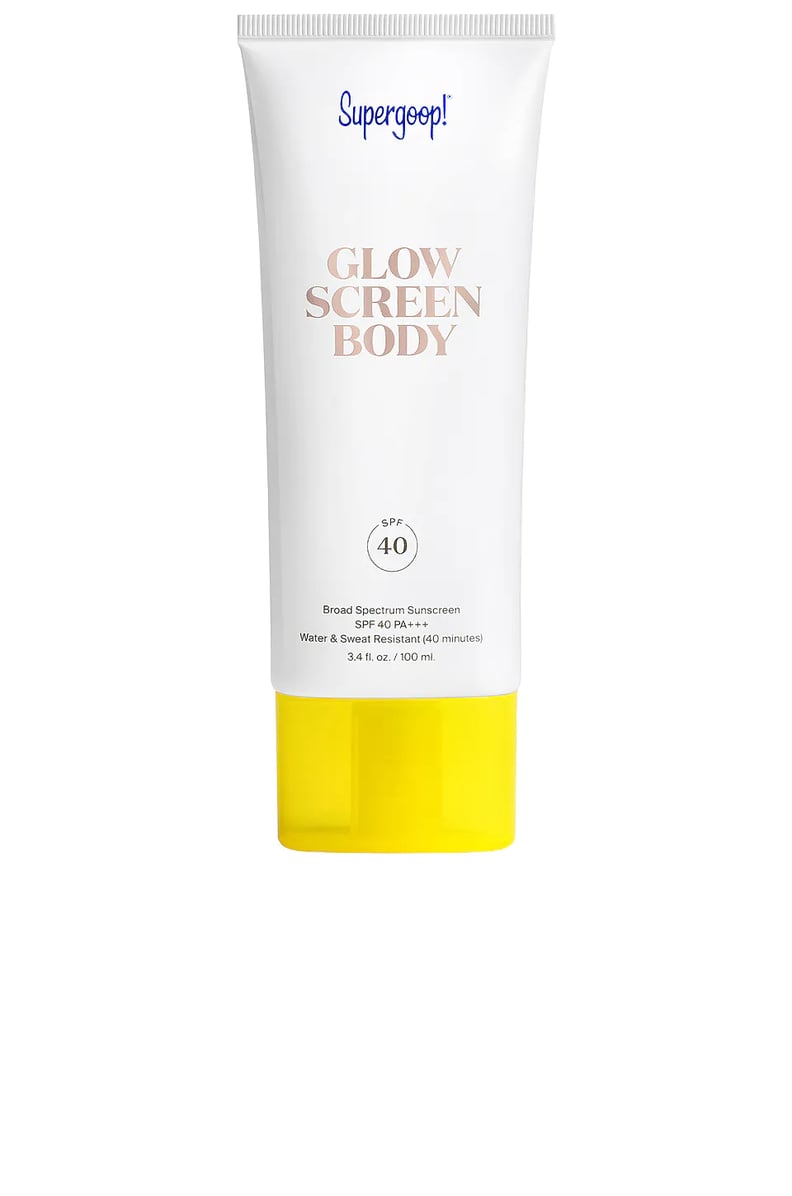 Best SPF Body Shimmer: Supergoop! Glowscreen Body SPF 40
Achieve an all-over glow that protects your skin with the Supergoop! Glowscreen Body SPF 40 ($42). The whipped lotion is sweat resistant, fast absorbing, and suitable for all skin types: dry, normal, oily, or sensitive. Apply it in the morning and enjoy its glowy finish all day long. Make sure to reapply it 40 minutes after swimming or sweating for maximum sun protection.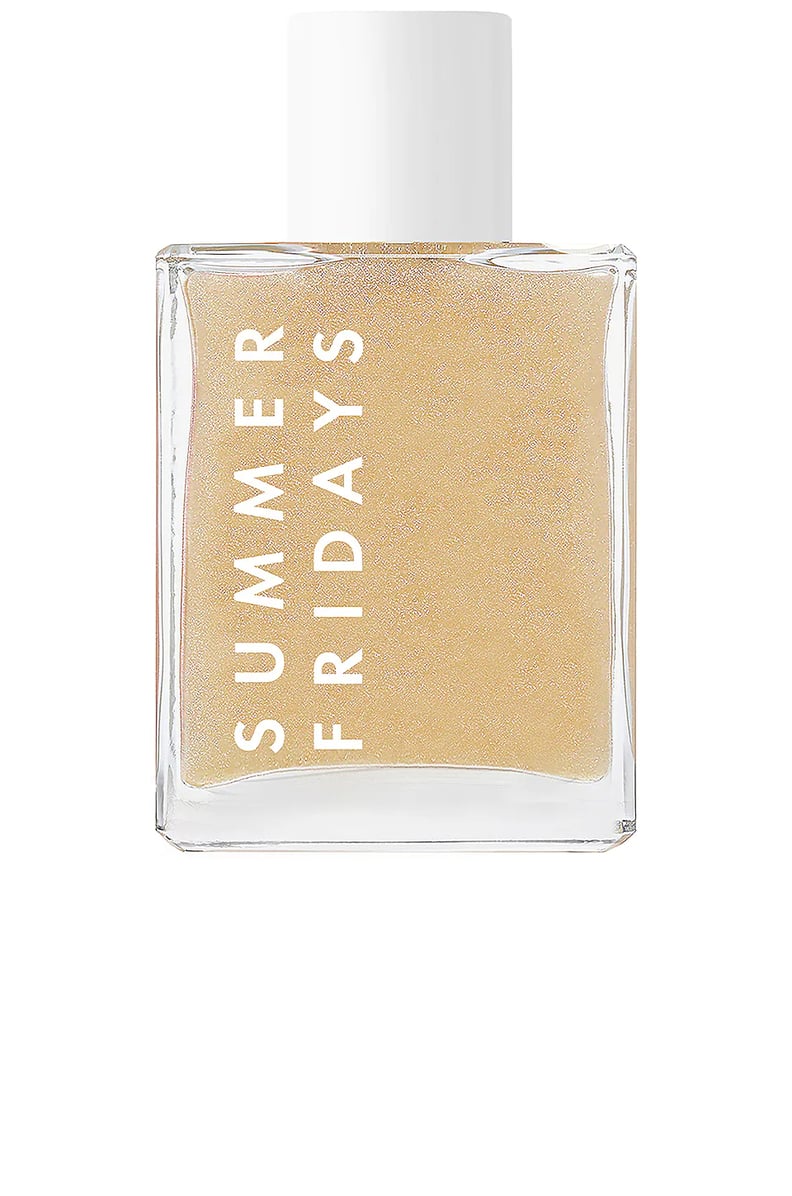 Best-Smelling Body Shimmer: Best Summer Fridays Pool Time Glowing Body Oil
If you're looking for instant illumination that smells like a dream, this Summer Fridays Pool Time Glowing Body Oil ($38) is great to apply before heading out the door. The shimmer instantly delivers a hydrating glow that makes skin glisten and gleam. We love its coconut and vanilla-blossom scent, and it's a POPSUGAR editor favorite.