Just as we've gleaned from the latest American Horror Story: 1984, sometimes the things worth looking forward to are actually a nod to the past. This sentiment rings especially true for the haircut trends you'll see everywhere come 2021, which are going to be decidedly retro, according to the pros.
"History tends to repeat itself, as do hairstyles, and this year, we're seeing a lot of textured waves and choppy layers," Brad Mondo, hairstylist and founder of Xmondo Hair, told POPSUGAR. "Most of the haircuts we see will be straight out of the '70s."
Besides nostalgia, the common denominator in each of the cuts to come out of lockdown is ease. "Looks that are easy to style are what you will be seeing for the rest of the year and moving onto next year," said hairstylist Michelle Cleveland of Hair Addict Salon. "These are appealing to people right now because most of us are still stuck in our homes and are becoming more relaxed and comfortable with our hairstyles. This is a time for many people to start getting newer haircuts that they would never normally get so they have the time to style it and fall in love with it."
This means you can go your own way with a few popular styles of yore, like blunt ends and one-note cuts, Mondo added. "Blunt cuts are going out of style. Having no texture and having all your hair one length is going to be a thing of the past."
So in the spirit of all things "onward and upward," we're breaking down the five haircut trends you'll want to step into the future with — because aren't we all about done with the horror show that is 2020?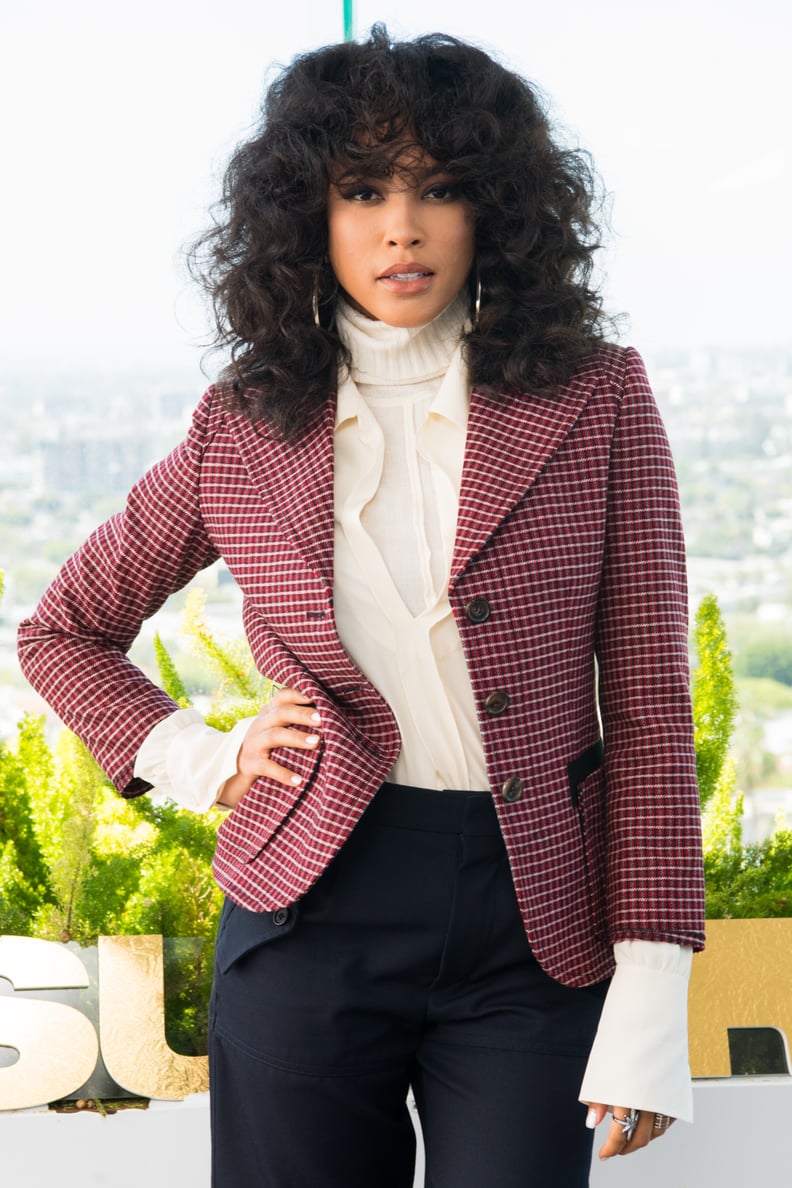 Haircut Trend: Layered Shag
For the last few years, you couldn't scroll through Instagram without spotting someone with a shag haircut, but the style is getting a second wind in the new year — with a twist. "The combination of old-style shag haircuts combined with new-age color is going to be what makes it different," Mondo said. "We're seeing a lot of colorblocking and fashion colors in combination with these colors."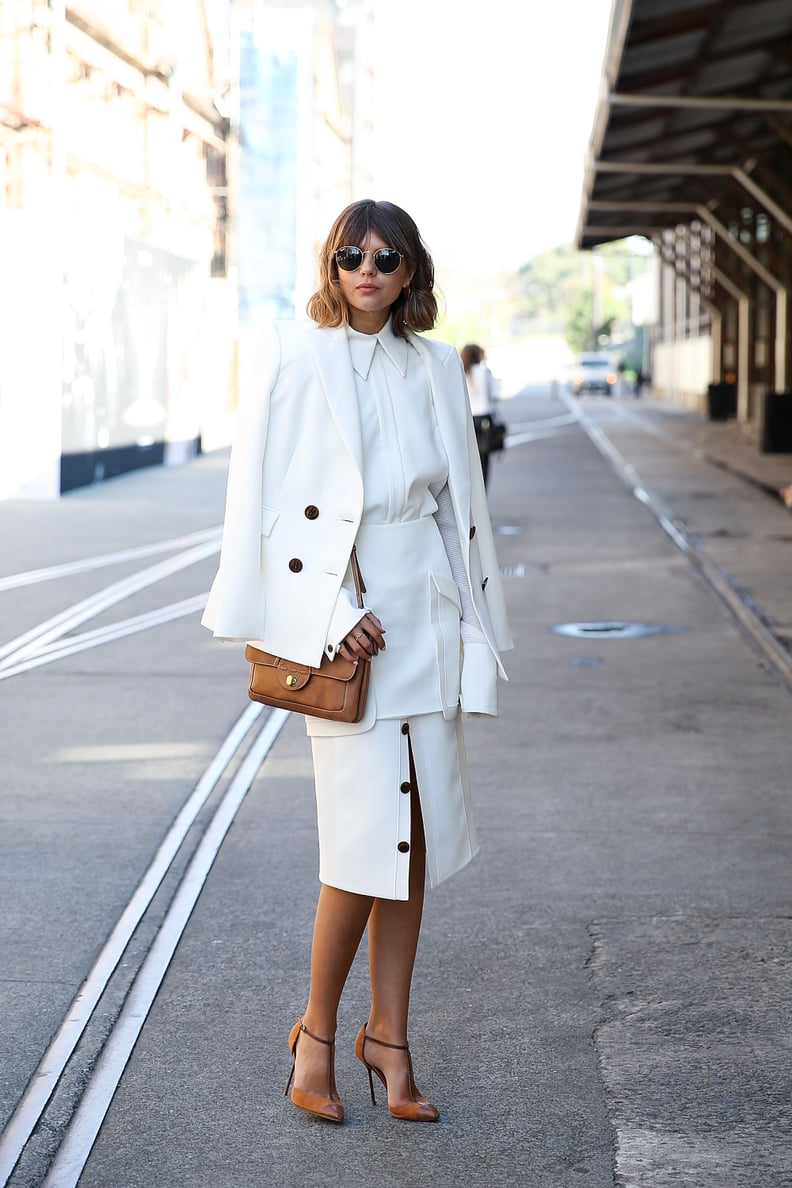 Haircut Trend: Curtain Bangs
We know, we know — bangs for the new year, so revolutionary. But both experts agree that the one retro hairstyle that's going to gain even more momentum in 2022 is curtain bangs. "This is when your fringe area is shaped and cut from shorter on the inside to longer on the outside, creating a relaxed look," Cleveland said. "Curtain bangs are great for wearing a mask because it is a great way to keep the face-mask wearing as fashionable as possible."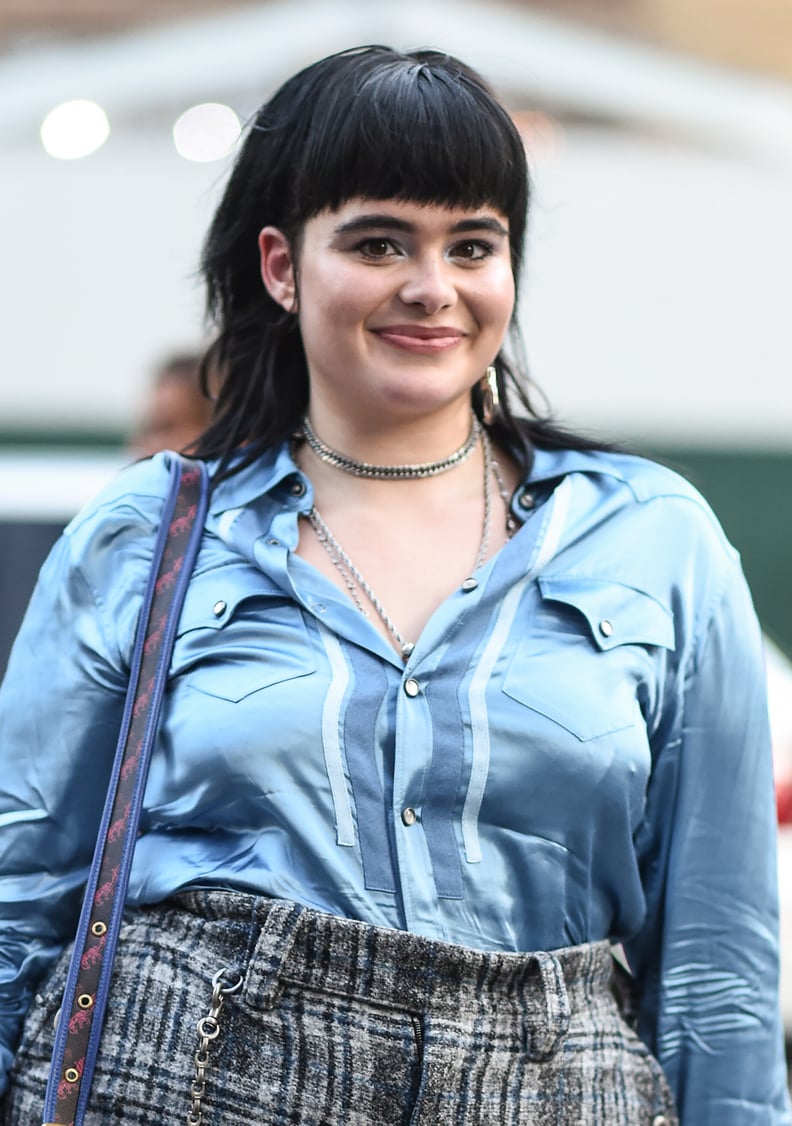 Haircut Trend: Mullet Haircut
We're just going to get straight to it: the mullet is making a comeback. Luckily, the latest rendition of the faithfully divisive "business in the front, party in the back" haircut is much cooler and way more low-key this time around — and works with any texture or hair type. "You can embrace your natural waves and curls, wear it straight, or switch it up by adding extra bends and dimension with hot tools," LA-based celebrity hairstylist Laurie Heaps said.
Mondo added: "Anyone can pull off a mullet because of how versatile they are; however, I do feel they work best on heart and oval facial shapes."
Haircut Trend: Retro Pixie
Pros are also predicting pixie cuts will be everywhere in the new year — specifically of the '60s mod persuasion. The reason: "Short pixie cuts are easy to style," Cleveland said.
Travis Speck, a hairstylist at the Sally Hershberger NoMad Salon in NYC, agreed: "Anytime a client comes in and requests a pixie, I take my inspiration from Mia Farrow's classic pixie cut. Short hair is much more manageable and less high maintenance, but in order to help it grow out, you'll need to schedule routine trims."