We've all heard the saying "blondes have more fun," but we're here to argue that it's the curly-haired girls who actually have the best time. Sure, the frizz factor may make you want to scream in the middle of July, but there are tons of products to nip that humidity issue in the bud. We say, embrace your curls! In addition to these 10 hot Summer haircut trends, we're offering eight different curly style options to inspire you. From the "newfro" to a curly midi to Rapunzel-status waves, here are the new styles that three hairstyling pros are psyched about this Summer.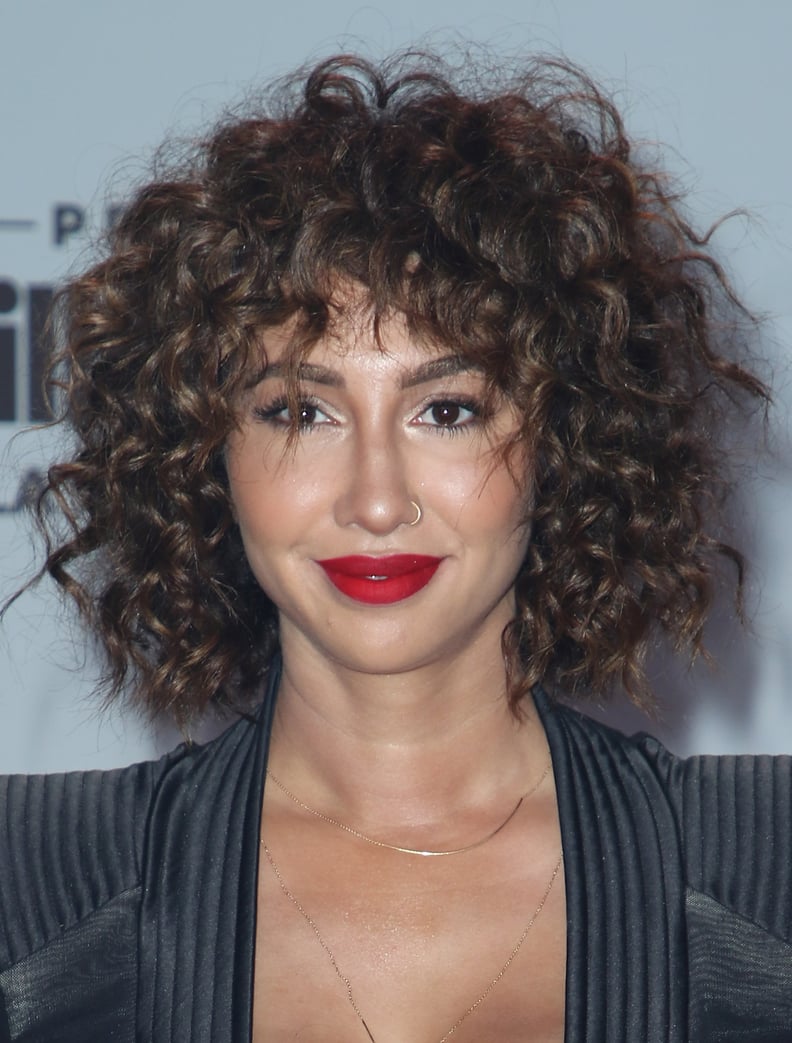 Tousled Bob
The Cut: Tousled Bob
Celebrity Inspiration: Jackie Cruz
Description: "I love this messy tousled look," says Mia Emilio, senior stylist at Deva Curl's Devachan NYC. "It's low-key but glamorous. The haircut is weighted with long layers, but a few short layers in the crown area create playful movement. The fringe is brought forward and slightly to the side for a peekaboo kind of look." Emilio says this look is very versatile and works for many textures, though if your hair is finer it may be difficult to pull off the same level of fullness as Cruz. Also, if you have a small forehead, these bangs may crowd your face, so have your stylist adjust accordingly.
Style It: "Styling for this look would be very minimal," says Emilio. "Choose a styling cream for hydration to keep the frizz down, and add a mouse to get volume and fullness in the crown area." Try Deva Curl Styling Cream Touchable Curl Definer ($26) and Ouai Soft Mousse ($28). "Diffusing to either half dry or fully dry, massage the roots in a circular motion to pump up the volume and separate some curls for more of a piecey look."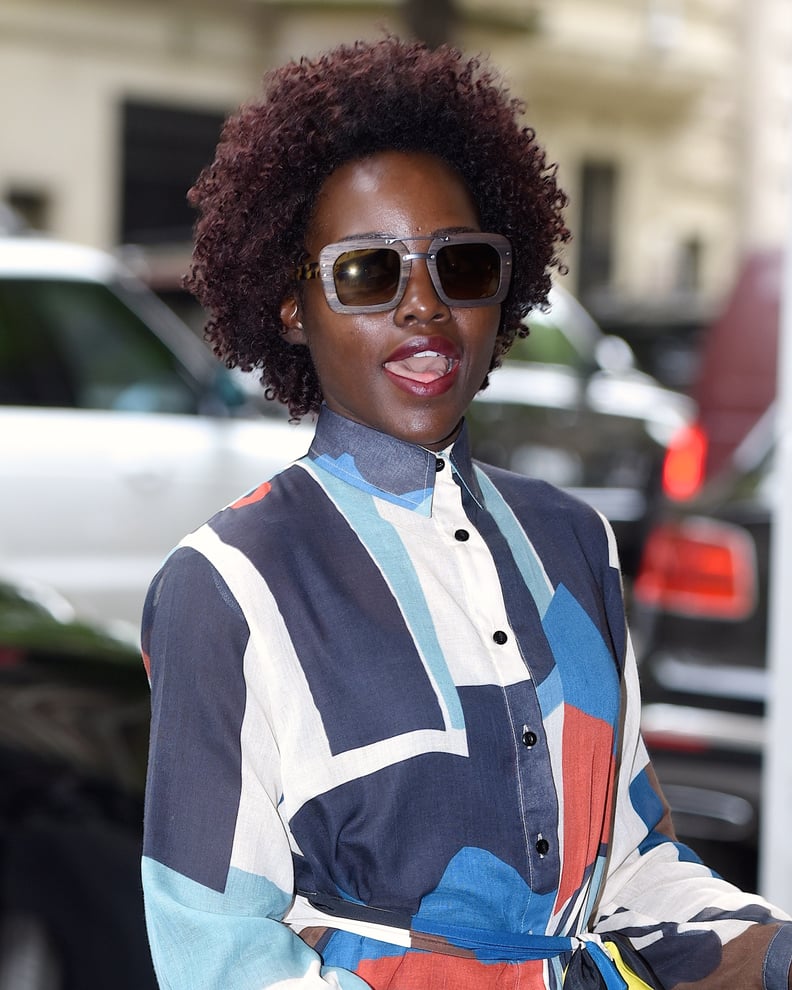 The "Newfro"
The Cut: "Newfro"
Celebrity Inspiration: Lupita Nyong'o
Description: "Lupita owns this non-afro that I'm calling the newfro," says Jet of JetRhys Salon in South Beach, CA. "To get this look, ask for an updated version of the classic afro. What makes the newfro different is that the layers are left a little longer on the inside of the cut. The bottom outline edge is cut a little blunt and short, but the layers are longer on the inside, giving bouncy coils. Also, unlike the traditional afro that is picked out and often made frizzy, the newfro is all about springy curls with sass." Jet says this style is suitable for all face shapes but noted that it can make a round face look rounder.
Style It: Less is more when it comes to shampooing this 'do. Jet recommends "to only shampoo twice a week, because the hair needs the natural oil for it to embrace the curl. On freshly cleansed or wet hair, apply a gel that helps keep the structure to the curl." Jet suggests Ouidad Advanced Climate Control Heat and Humidity Gel ($26) and says to wrap a two-inch section of gelled hair around a #2 pencil. Pull the pencil out and move on to the next piece of hair, repeating until you're finished. Massage the roots once hair is completely dry to get a little extra volume, and you're ready to go.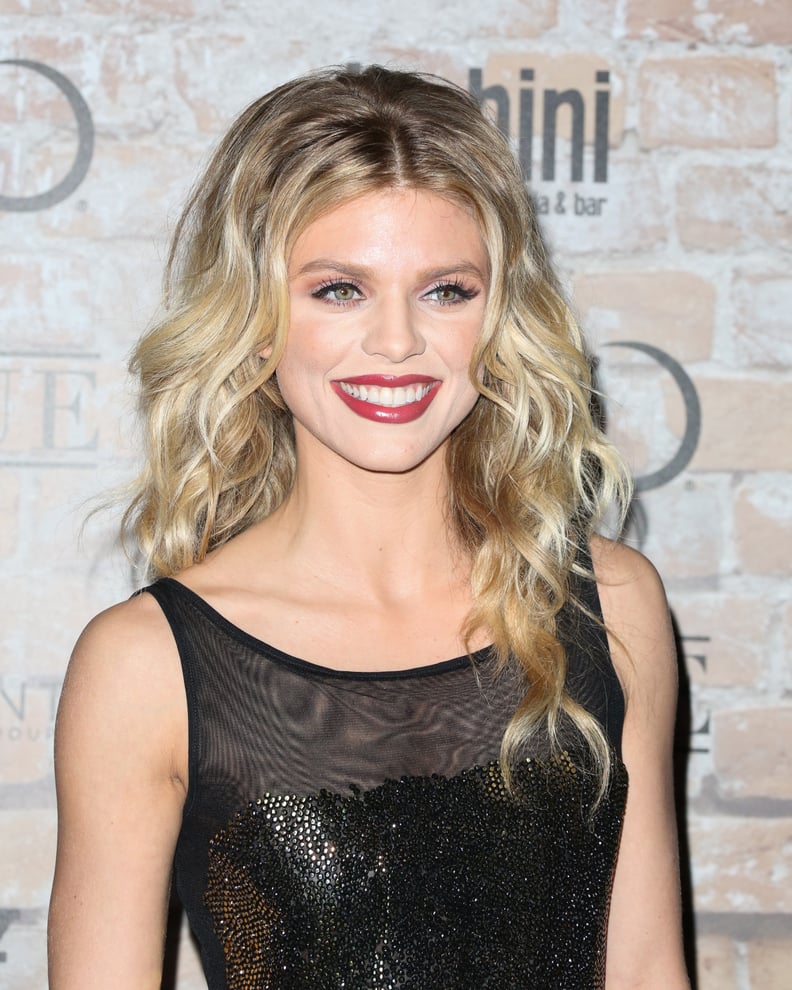 Soft, Beachy Layers
The Cut: Soft, Beachy Layers
Celebrity Inspiration: AnnaLynne McCord
Description: "This hairstyle is all about beautiful, face-framing angles with soft, beachy waves," says Emilio. "It's parted down the middle with extra lift in the crown area to create maximum crown height. With the right amount of height in the crown area, anyone can rock this look. You'd want just enough layers to create the illusion of length and symmetry around your face. This style will work well with all curl textures and different hair densities."
Style It: "This is such a fun look to dress up or down. Applying either a light gel or mouse, I'd break the hair up into a few sections and twist the sections of hair. You can air-dry these twists or you can hold the twist and use a blow dryer on low heat to speed up the process," says Emilio. "Once dry, unravel the twisted sections, and shake to open up the waves. For the height in the crown area, take a small section — about two inches — and, using a rat-tail comb, tease the roots to achieve desired height. Finish with a light hairspray." We recommend Madam C.J. Walker Coconut & Moringa Oils Humidity Block Curl Gel ($26).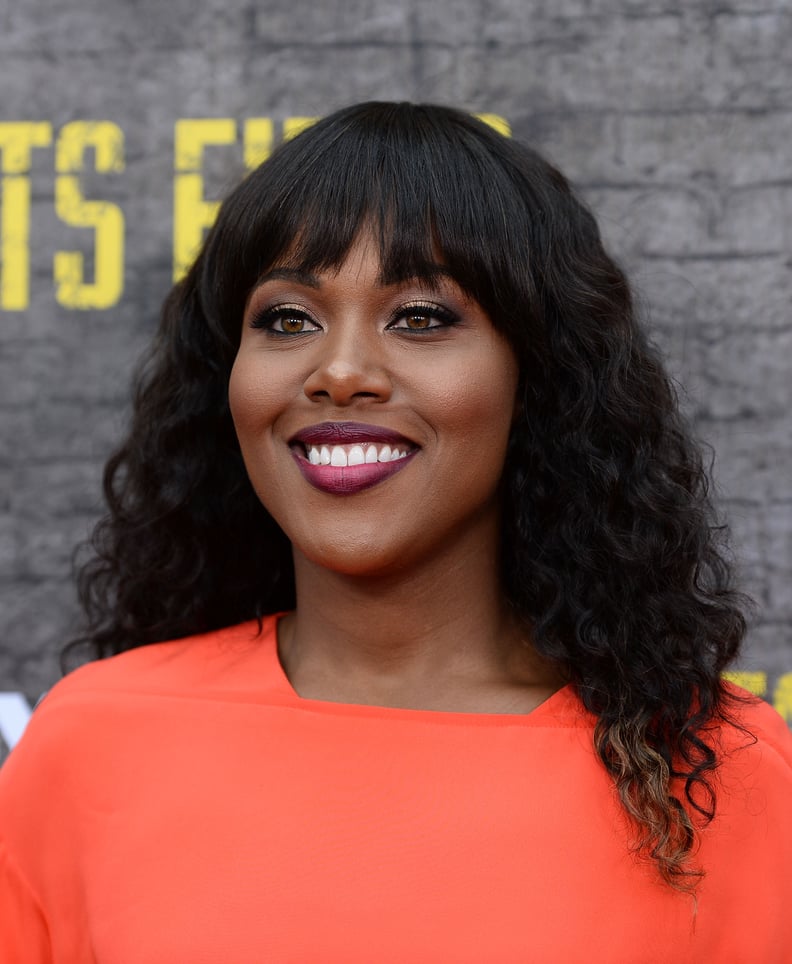 Face-Framing Fringe and Layers
The Cut: Face-Framing Fringe and Layers
Celebrity Inspiration: DeWanda Wise
Description: "DeWanda looks amazing — this look is perfect for Summer," says Jet. "To get this cut, ask to keep layers long so naturally tighter curls won't shrink up. For the bangs, stylists should use the point-cutting technique to create a wispy softness rather than blunt edges."
Style It: "Apply a thickening lotion mixed with shine drops — like Ouidad's Mongongo Oil ($38) — to help smooth out the bangs and root area," explains Jet. "Then apply a mousse or gel — like MOP's Lemongrass Volume Whip ($22) — to the midsections of the hair. Next, take three-inch sections of hair and loosely braid from the middle of the strands to the tips and allow them to air dry." Once they're completely dry, remove the braids and gently shake hair out with your fingers. "This look looks best on sweetheart-shape faces," Jet adds.
Ultralong and Easy
The Cut: Ultralong and Easy
Celebrity Inspiration: Pepi Sonuga
Description: "Rapunzel, Rapunzel let down your hair! This haircut has extremely long length with minimal long layers throughout," says Emilio. That sleek top occurs because of the length and weight of the hair, and the way Sonuga parts her hair down the center creates symmetrical fullness on either side. "I definitely think a finer texture would work best for this look; otherwise, you'd look triangular." Emilio adds that this style is ideal for oval and round faces, since they can easily get away with not having face-framing layers.
Style It: Emilio says to keep things simple when styling this look, using a minimal amount of product. "Use a lightweight leave-in conditioner, or even a pomade, to give hair a little definition. While drying, pull your hair back into a loose bun to smooth out the curls in the crown. Finally, to get that kind of brushed-out, slightly frizzy curl, open up the hair by pulling curls apart." Try It's A 10 Miracle Leave-In Lite ($37).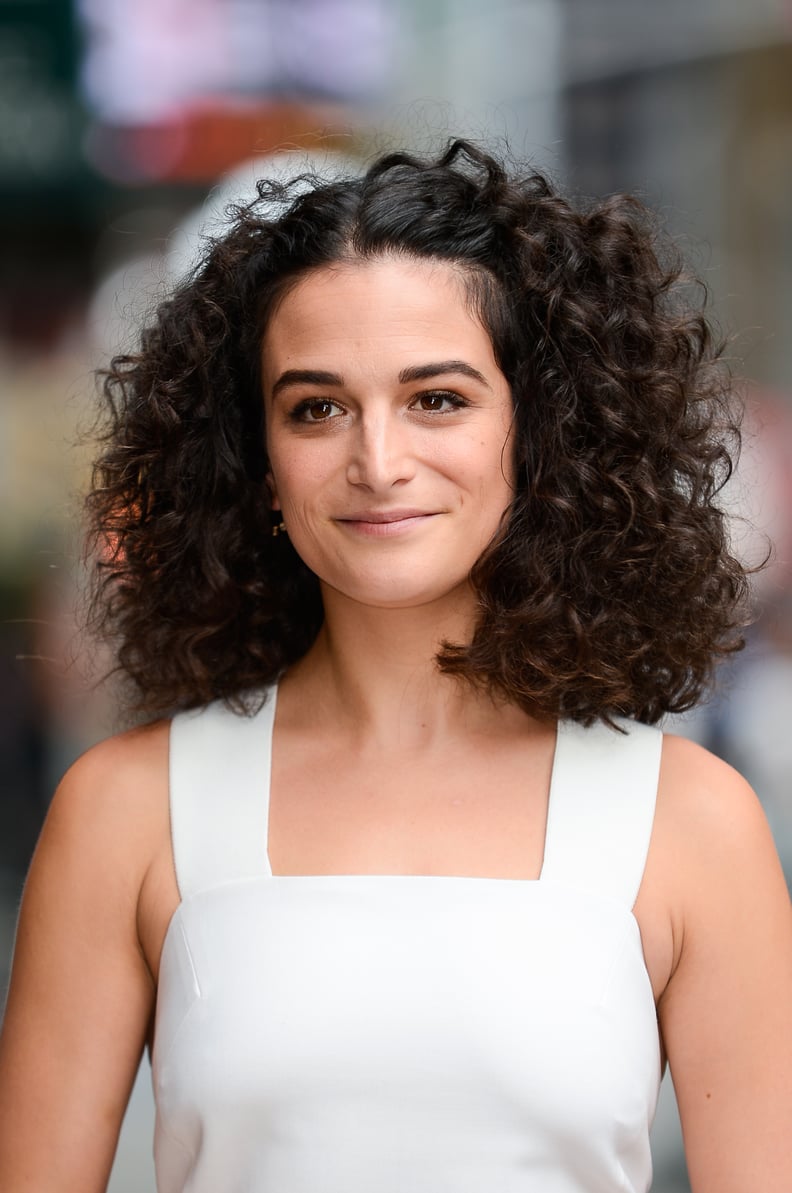 Curly Midi
The Cut: Curly Midi
Celebrity Inspiration: Jenny Slate
Description: "This midi-haircut has virtually no layering. The only layering is kept on the very outside edges of the haircut, which gives it the straighter appearance and makes it superversatile," says Jet. "What really defines this style is the sleekness at the root area, and the added pins at the face make the look fun and cute." Also, this haircut is suitable for all face shapes.
Style It: "On damp hair, apply a curl-activating cream and rake with your fingers from the root area to the tips of hair," explains Jet. "Part the hair down the center and fasten with a bobby pin on either side. Using a diffuser, blow-dry lightly while scrunching up the ends of the hair." Jet says that the key to re-creating Slate's style is to leave some dampness in the hair, which helps keeps the ends from frizzing. "Once dry, flip your head over and massage at the roots, and scrunch up the ends to release some bounce in the curl."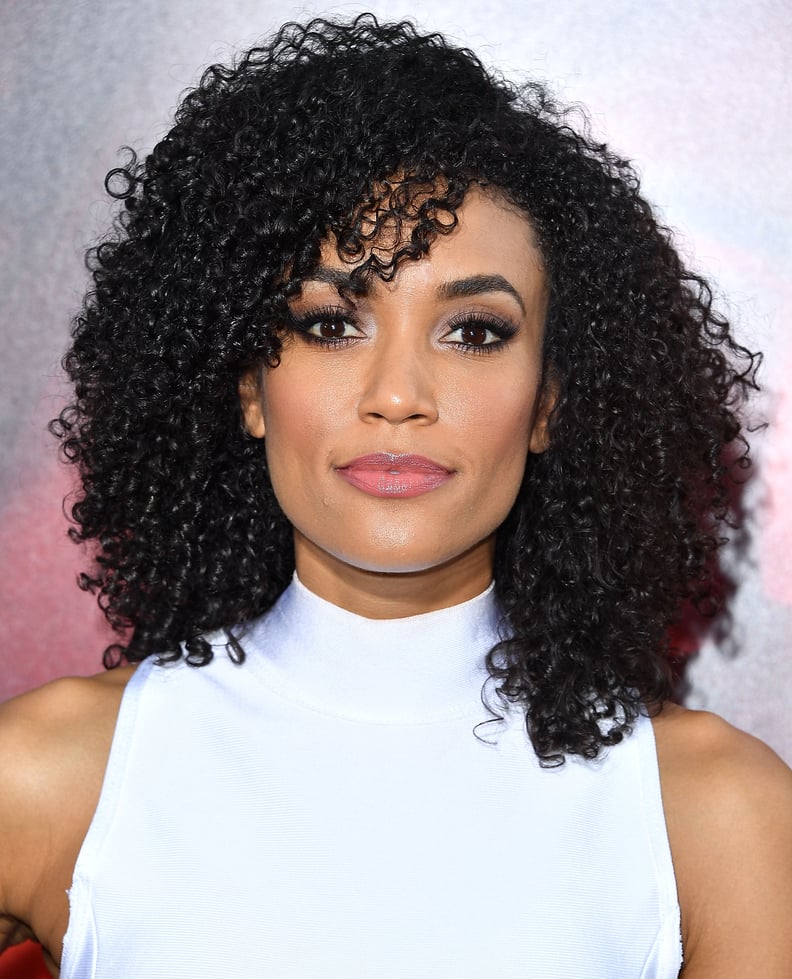 Side-Swept Curls
The Cut: Side-Swept Curls
Celebrity Inspiration: Annie Ilonzeh
Description: "The side-swept bangs across Annie's forehead create a softness for her square-shaped face, and long layers help create movement to her hair without making the bottom too heavy and triangular," says Emilio. "From wavy to supercurly hair, anyone could rock this versatile look. This is a dramatic way to change your style while maintaining length."
Style It: "Creating definition is the most important part of re-creating this look," says Emilio. "I would suggest a styling cream for hydration and a stronghold gel that won't give you a crunchy, wet finish. Using a raking motion, smooth the gel through your hair and let air dry. Once dried, fluff open for medium volume." Try Living Proof Curl Enhancing Styling Mousse ($28) and DevaCurl Ultra Defining Gel Strong Hold No-Crunch Styler ($22).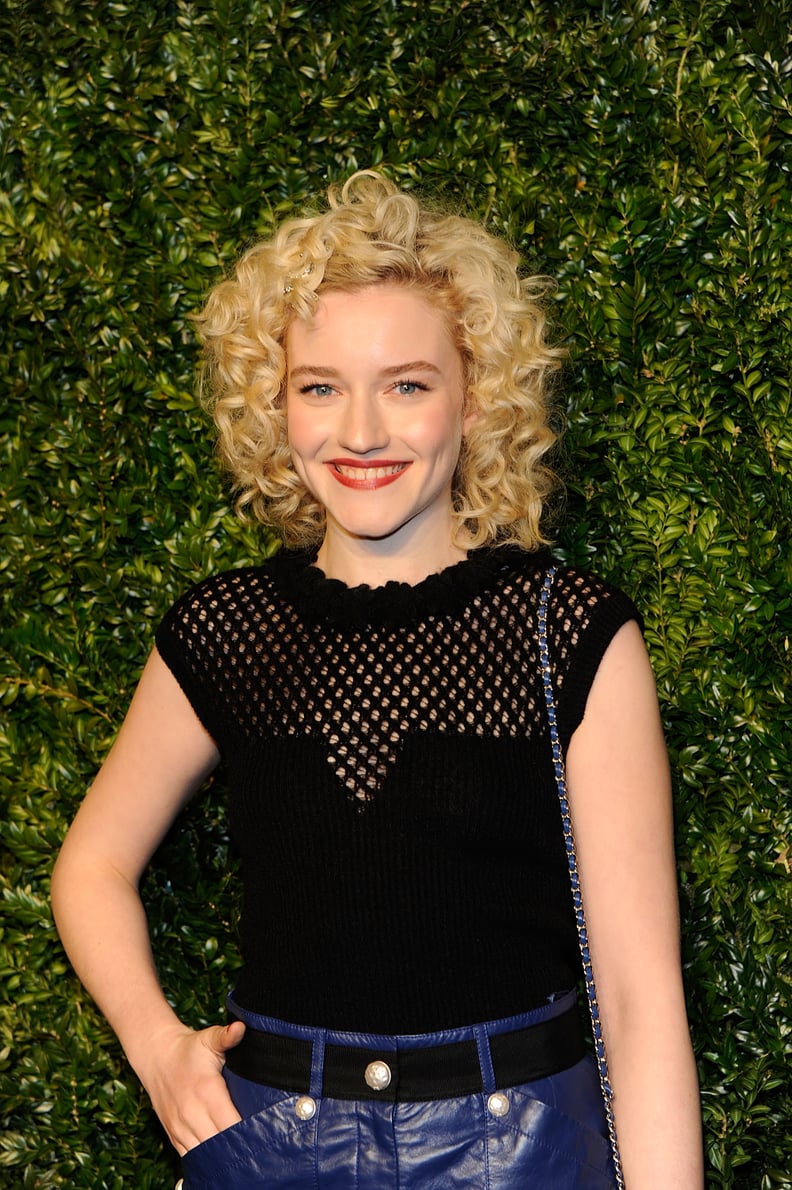 Curly Lob
The Cut: Curly Lob
Celebrity Inspiration: Julia Garner
Description: "The curls are cut at different lengths around the head with slight texture on the ends, and the overall length is just past the chin," says Melissa Peverini, a Cricket Co. ambassador. She explains that this strategic way of cutting the hair allows for volume across the head without creating a dreaded bulky bottom. For that reason, this cut is great for finer curls or for someone who likes to wear her hair down, since it's all about creating major volume. Peverini also recommended this cut for heart- and oval-shaped faces to enhance cheekbones.
Style It: To re-create this look, Peverini suggests starting with a moisturizing shampoo and conditioner, such as ABBA Pure Performance Hair Care Moisture Shampoo ($34) and Conditioner ($36). "For curls, it is important to layer products into the hair one by one, versus mixing them all together and then applying. This helps keep curls springy and hydrated instead of weighed down." After showering, apply a leave-in conditioner, such as Keranique Marula Hair Oil Treatment Mist ($35) and then a curl cream for a supersoft finish; try Ouidad Curl Quencher Hydrafusion Intense ($26). "Next, take two-inch sections of hair and randomly create twists going in different directions. Once the hair is all twisted, dry hair with a diffuser, and when curls are dry, pull the twists apart gently."