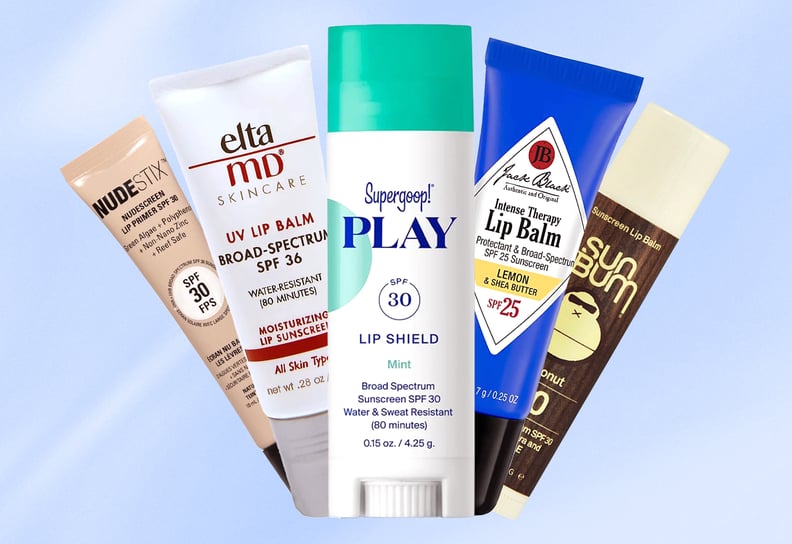 Product Images: Ulta.com | Amazon.com / Sephora.com / Dermstore.com
Photo Illustration: Michelle Alfonso
Product Images: Ulta.com | Amazon.com / Sephora.com / Dermstore.com
Photo Illustration: Michelle Alfonso
As POPSUGAR editors, we independently select and write about stuff we love and think you'll like too. If you buy a product we have recommended, we may receive affiliate commission, which in turn supports our work.
Whether we are packing our duffels for a trip to the beach or heading out for a jog on a cloudy day, POPSUGAR editors and dermatologists alike will urge you to slather on the sunscreen (on every part of your body — and that includes your lips) before heading out. SPF protects the skin from UVA and UVB damage that comes from the sun's rays, which can lead to changes in your complexion such as spots, fine lines, hyperpigmentation, and skin cancer.
It's worth readdressing: Your lips need protection as well. Even though it can be hard to remember, your skin there is more delicate compared to other parts of your body. "Without SPF, you can develop skin cancers and precancers on the lip," said dermatologist Kavita Mariwalla, MD. "It is more common than you think and presents as a scaly area on the lips or as constant dry lips that don't get better with other treatments." Sun exposure can also cause chapped lips, cracked skin, and general dryness in the area.
It's important to reapply — and often — as sweeping on an SPF balm won't protect you for the entire day. Mariwalla recommends doing so every two hours: "Like other sunscreen, they are self-consuming — meaning that the minute you put it on, it starts working. So the time it lasts really starts from the minute it is applied." Think SPF lip balms taste like sunscreen? That's fair, but trust us, they can taste like coconuts or fresh fruit. You don't have to worry about any of our picks not tasting great. Ahead, see our favorite SPF lip balms.
— Additional reporting by Jesa Marie Calaor

Best Overall Lip Balm With SPF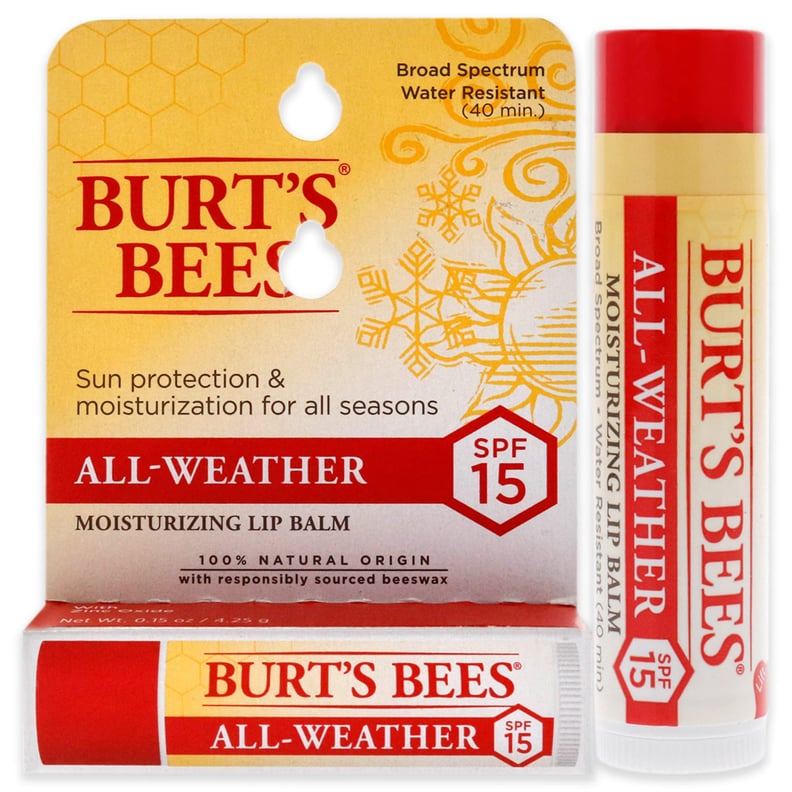 Best All-Weather Lip Balm With SPF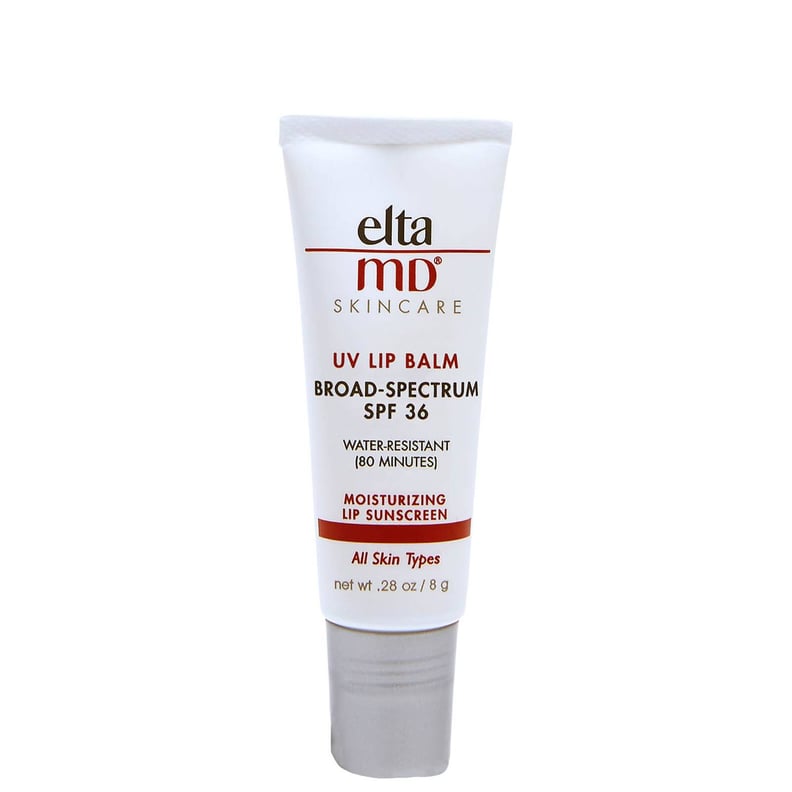 Best Dermatologist-Recommended Lip Balm With SPF
EltaMD UV Lip Balm BroadSpectrum SPF 36 ($14)
Dermatologist-loved, this lip balm protects and hydrates no matter the occasion. Made with zinc oxide to protect the lips and glycerin to help lips retain moisture.
Best Priming Lip Balm With SPF

Best Moisturizing Lip Balm With SPF
Jack Black Intense Therapy Lip Balm ($10)
This Jack Black lip balm is a favorite among editors for a reason. It comes in an array of different flavors (all as good as the next), it's great for sensitive skin, and it protects lips from sun damage. Plus, it has over 15,000 five-star reviews on Amazon.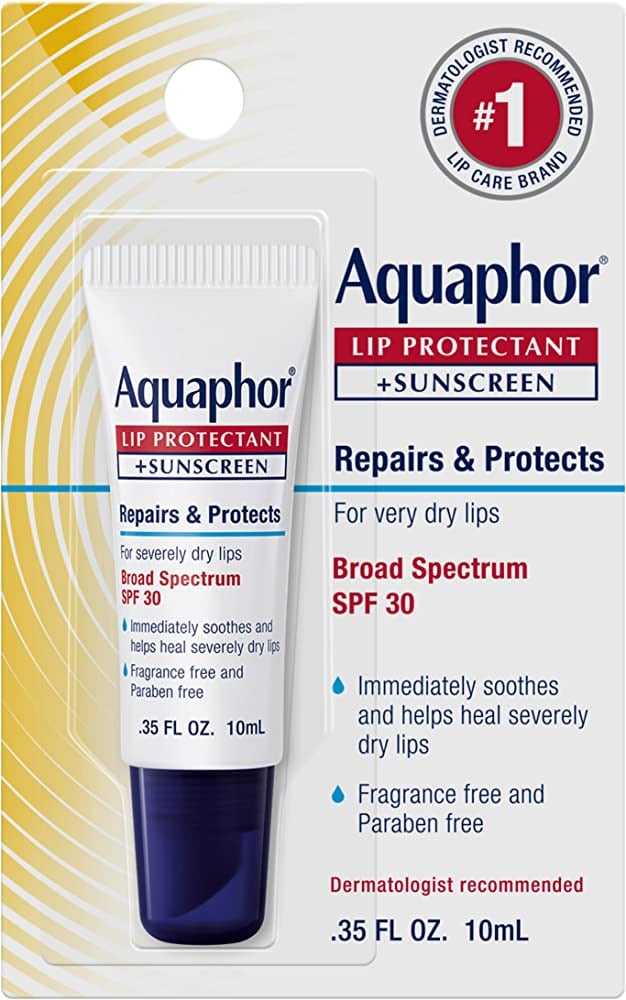 Best Repairing Lip Balm With SPF
Aquaphor Lip Repair + Protect Broad Spectrum SPF 30 ($5)
Aquaphor is a cult-classic, and now your favorite hydrator comes packed with SPF. You can head out into the sunshine with your mind at ease knowing your lips will stay moisturized and protected for hours.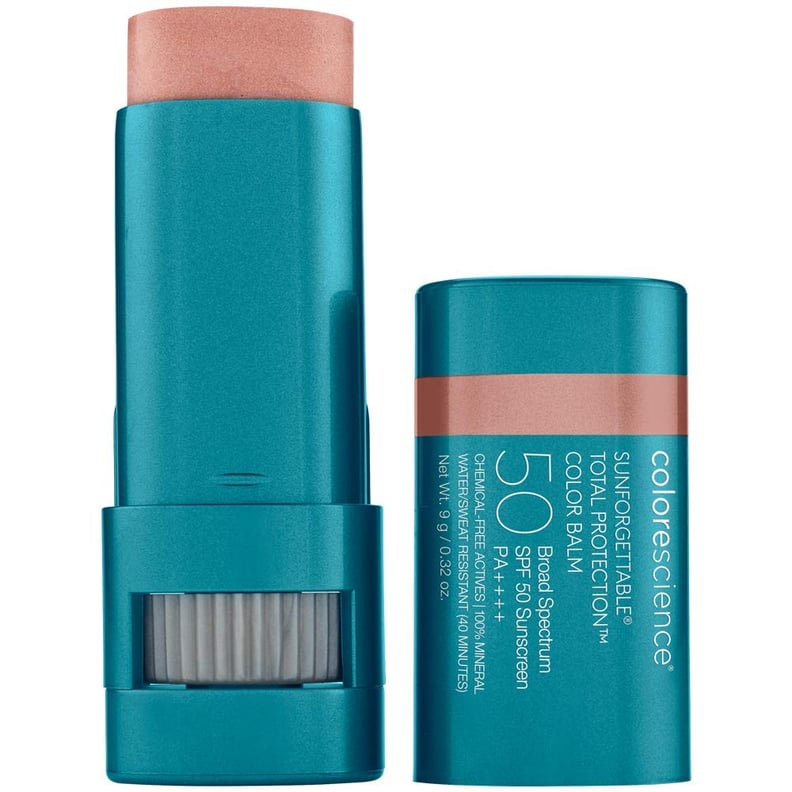 Best Multipurpose Lip Balm With SPF
Best Budget Lip Balm With SPF
Palmer's Cocoa Butter Lip Balm SPF 15 ($2)
If you're looking for an affordable lip balm complete with SPF, look no further than Palmer's Cocoa Butter Lip Balm SPF 15. The product is only $2, but will keep your lips hydrated, smooth, and protected from the sun's harmful rays.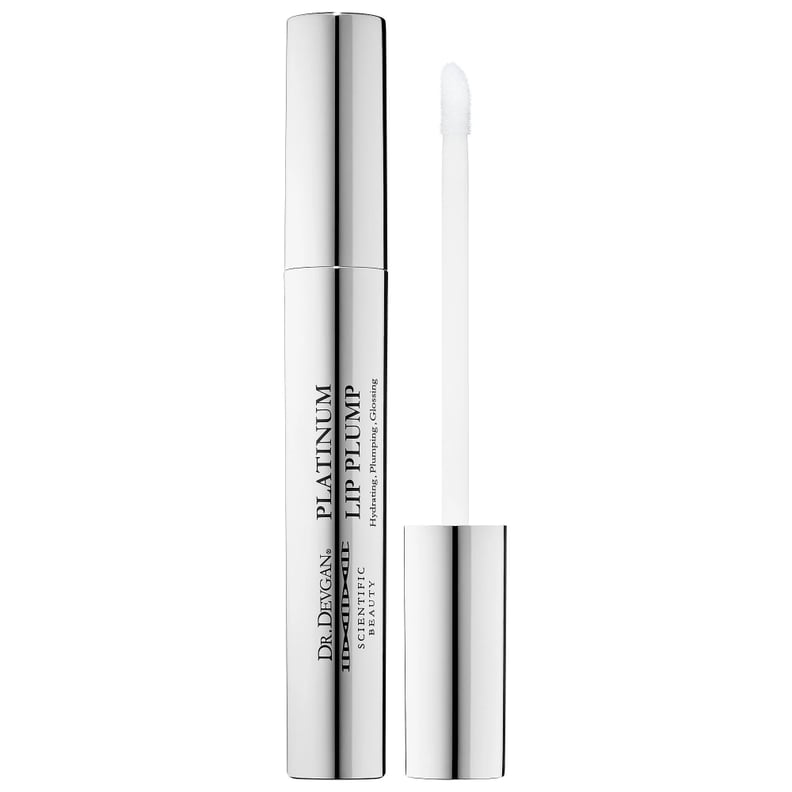 Best Plumping Lip Balm With SPF
Dr. Lara Devgan Scientific Beauty Platinum Lip Plump SPF 30 ($50)
If you're searching for a product that can do triple duty, you're going to want to check out this one. The Dr. Lara Devgan Scientific Beauty Platinum Lip Plump SPF 30 not only protects your lips from the sun, but it also temporarily plumps the lips. Plus, it has a glossy finish that's perfect for wearing out.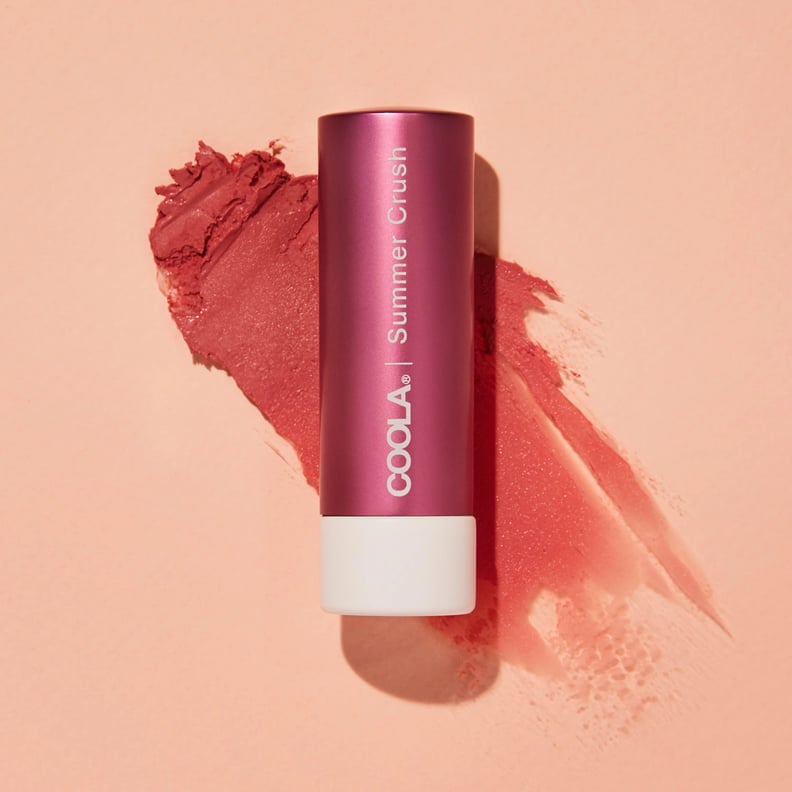 Best Tinted Lip Balm With SPF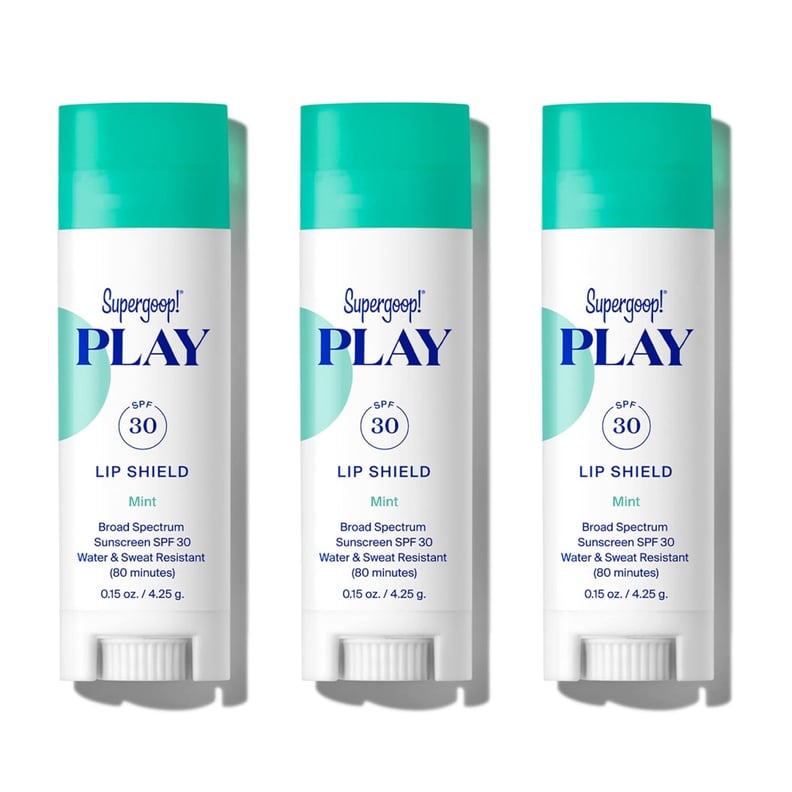 Best Waterproof Lip Balm With SPF
Supergoop Play Lip Shield SPF 30 ($30 for three)
If you're going to be in the water or sweating while out in the sun, it's best to grab a product that'll last you all day, and the Supergoop Lip Shield does exactly that. It's SPF 30, but it's also water- and sweat-resistant for up to 80 minutes.