These Were the Most Impressive Manicures at the 2021 BRIT Awards
The nails might not be the focal point to a look at most award shows — the outfit, hair, and makeup tend to steal our attention right away — but the 2021 BRIT Awards proved manicures were anything but an afterthought for these stars.
Celebrities arrived on the red carpet ready to serve some of the best beauty looks of the year — nails included. We particularly loved Maya Jama's trendy glass french manicure, which caught our attention immediately, as well as 220 Kid's neon pink and blue leopard nail art for his first-ever manicure — which just so happened to match his hair perfectly.
Zoom in on some of the best manicures at the 2021 BRIT Awards ahead.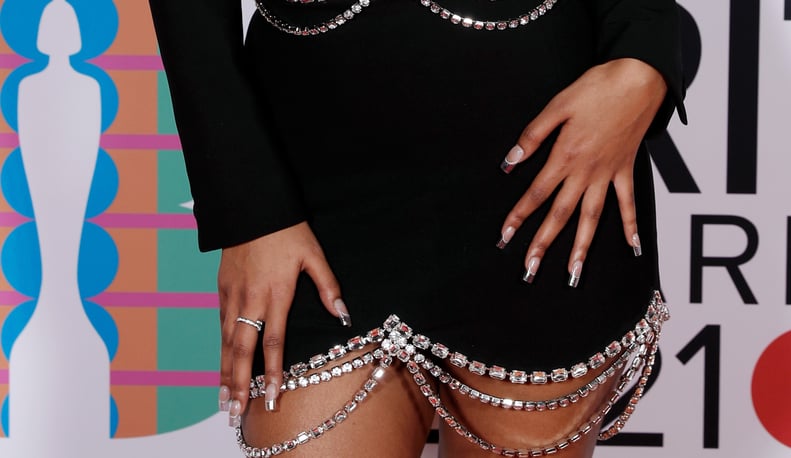 Maya Jama's Glass French Manicure at the 2021 BRIT Awards
Jama's manicure at the BRIT Awards is trending all over Instagram right now so we were excited to see it on the red carpet. The manicure features long tips that are clear at the end, giving a glass-like appearance. Jama also added an iridescent powder to the nails, making them feel extra special.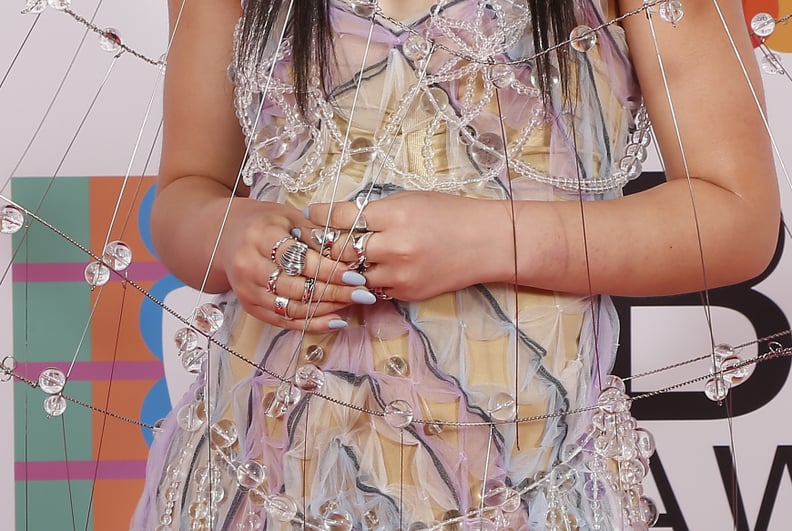 Griff's Baby Blue Nails at the 2021 BRIT Awards
Griff matched her nails with her iridescent, crystal beauty look. We're 100 percent saving this color for summer manicure inspiration.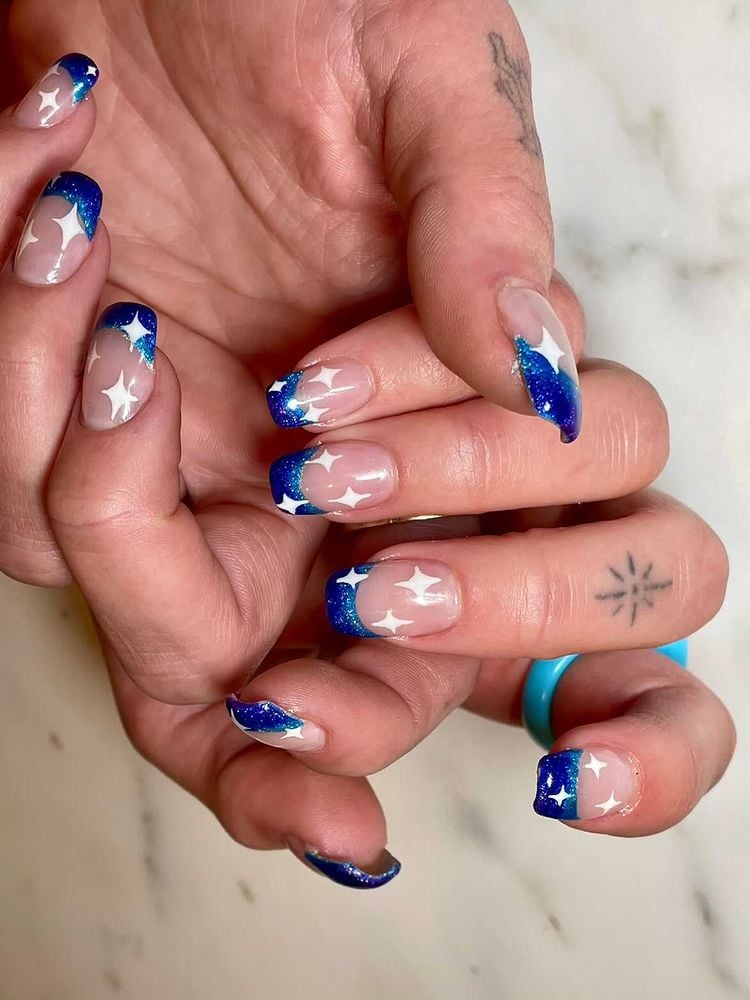 Dua Lipa's Blue Starry Manicure at the 2021 BRIT Awards
Dua Lipa always brings her nail art A-game thanks to manicurist Michelle Humphrey, and this red carpet was no different. For this year's BRIT Awards, the singer wore glittery blue ombré french tips with some white accent stars hand painted over the top.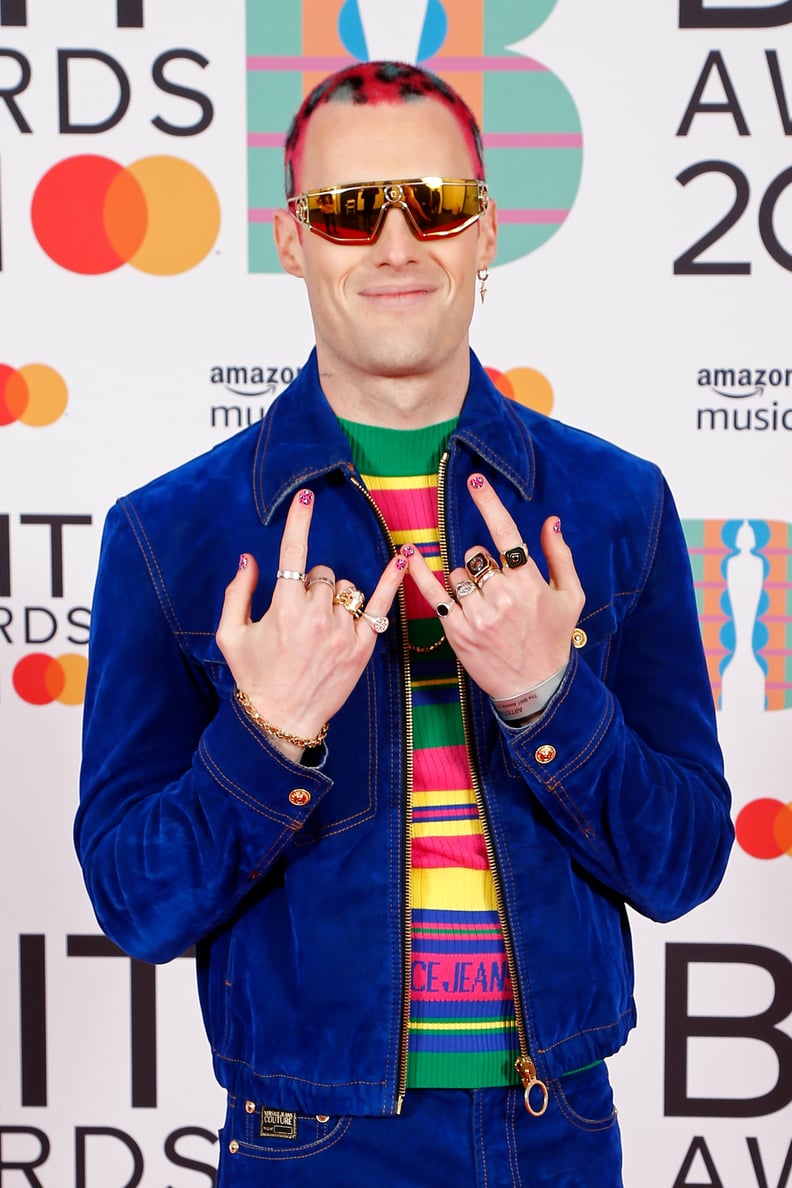 220 Kid's Pink and Blue Leopard Print Nail Art at the 2021 BRIT Awards
220 Kid got his very first manicure for the occasion and it did not disappoint. His neon pink and blue leopard print nail art created by Eva Hall matched his hair for one of the brightest manicures of the night.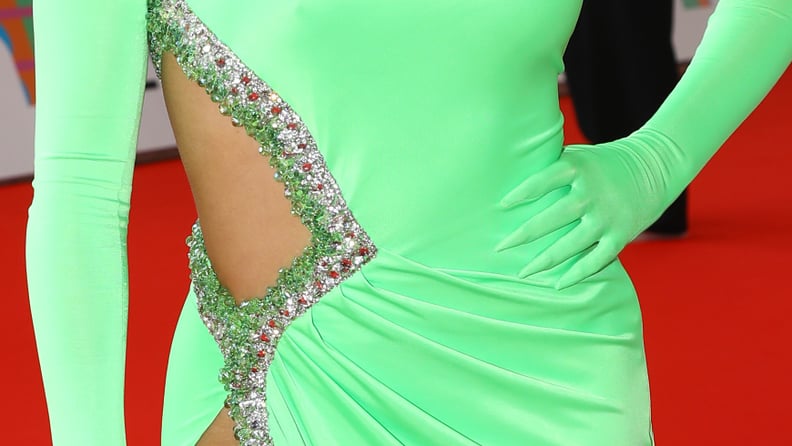 Mabel's Hidden Manicure at the 2021 BRIT Awards
Blink and you'll miss Mabel's secret stiletto manicure hiding underneath her opera gloves.
Clara Amfo's BRIT-Inspired Nails at the 2021 BRIT Awards
Amfo went all out for her BRIT Award manicure that was fully inspired by, well, the BRITs. Her mani featured an epic holographic red hue with a brightly colored accent nail, which appeared to be a nod to artist Yinka Ilori.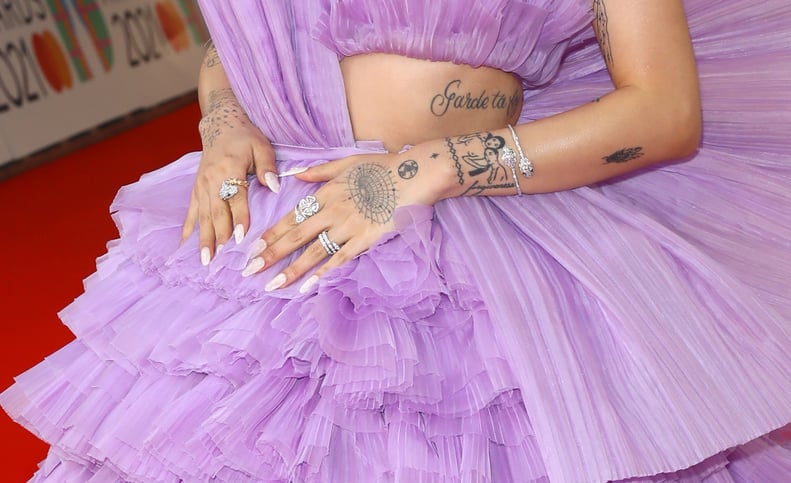 Rina Sawayama's Milky White Nails at the 2021 BRIT Awards
Sawayama's long milky white manicure is one that we're trying out ASAP.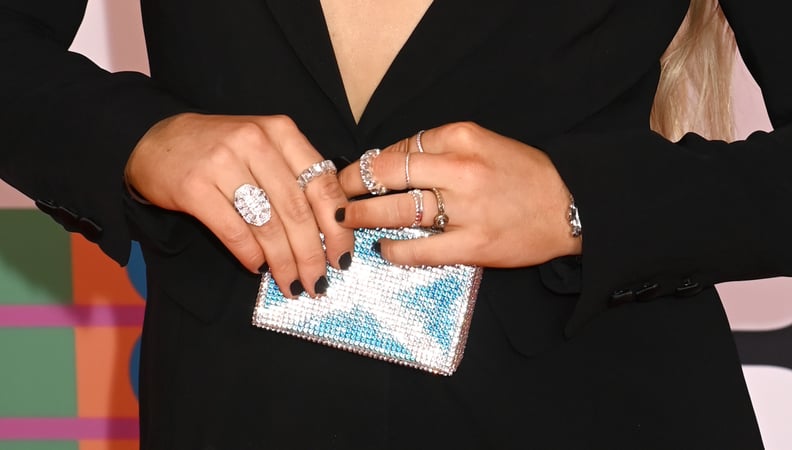 Talia Storm's Black Manicure at the 2021 BRIT Awards
Storm's manicure might not have been the most intricate but it's a classic that worked perfectly with her all-black outfit.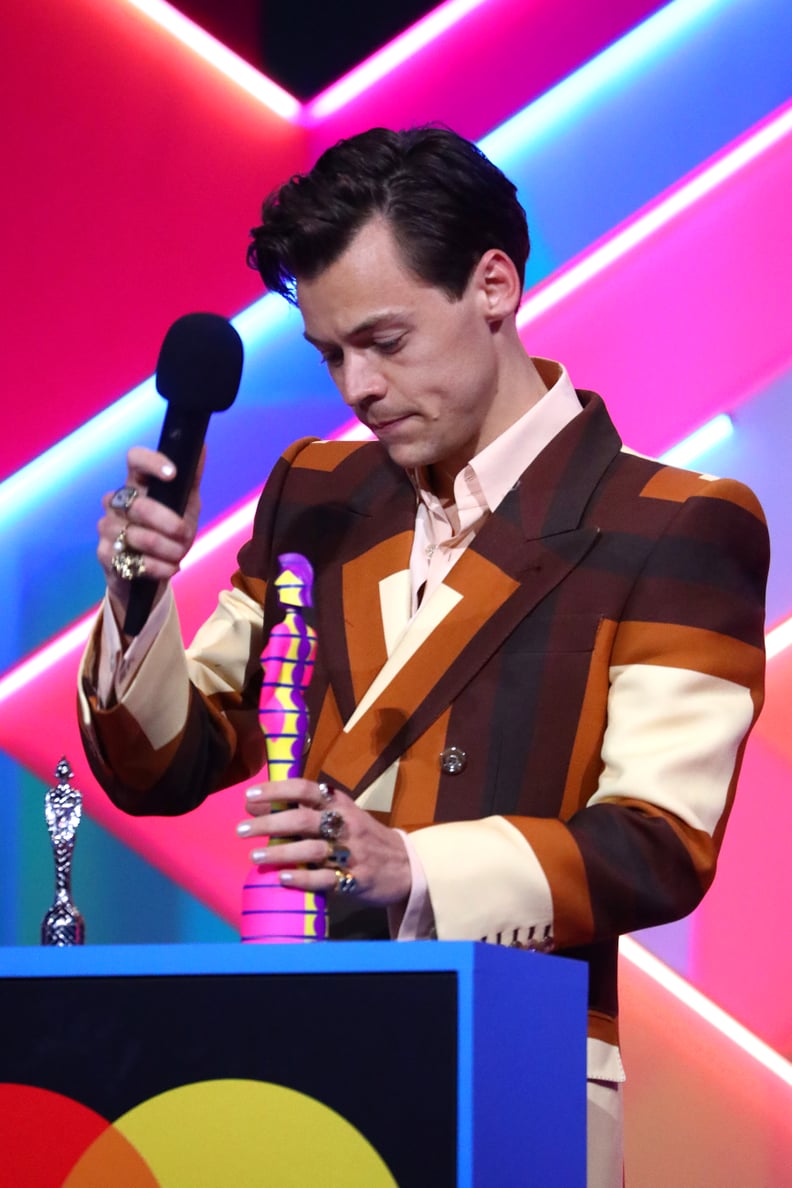 Harry Styles's Silver Manicure at the 2021 BRIT Awards
You can always count on Harry Styles to deliver a great nail art moment and the 2021 BRIT Awards was no different. Though he didn't opt for any intricate nail art (probably due to filming My Policeman at the same time), he did choose to wear a fun shimmery silver hue.