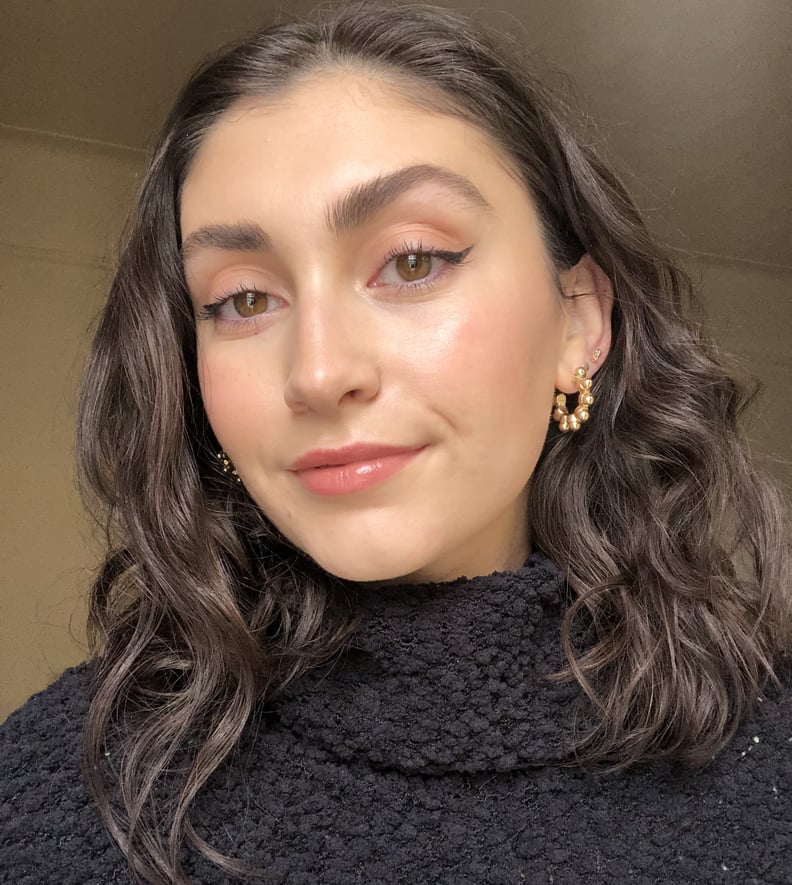 POPSUGAR Photography | Jessica Harrington
POPSUGAR Photography | Jessica Harrington
As POPSUGAR editors, we independently select and write about stuff we love and think you'll like too. If you buy a product we have recommended, we may receive affiliate commission, which in turn supports our work.
For the longest time, I was embarrassed to admit that, as a beauty editor, I sucked at applying liquid eyeliner. I thought it was a skill I had to master, but it stressed me out to no end. Blame it on me being a perfectionist or my frantic morning routine, but every time I attempted a cat eye, I could never get it right and would end up sacrificing all of my eye makeup to fix it. But then, I was introduced to eyeliner stamps — the greatest invention since sliced bread.
Winged-liner stamps come in a pen form just like regular liquid liners, but instead of a fine-point felt tip on the end, there's a wing-shaped stamp. To apply, you simply press the wing to the outer corner of your eye and then connect the wing with your lash line using a regular liquid liner. It eliminates the pressure of having to draw on a perfectly pointed wing freehand, which is arguably the hardest part.
The first liner stamp I tried was the Lyda Beauty Cleopatra Cat Eye Stamp (which I'm still obsessed with), but I recently discovered there are a handful of other options on the market, so I decided to give them all a try. Keep reading to see which ones are the best.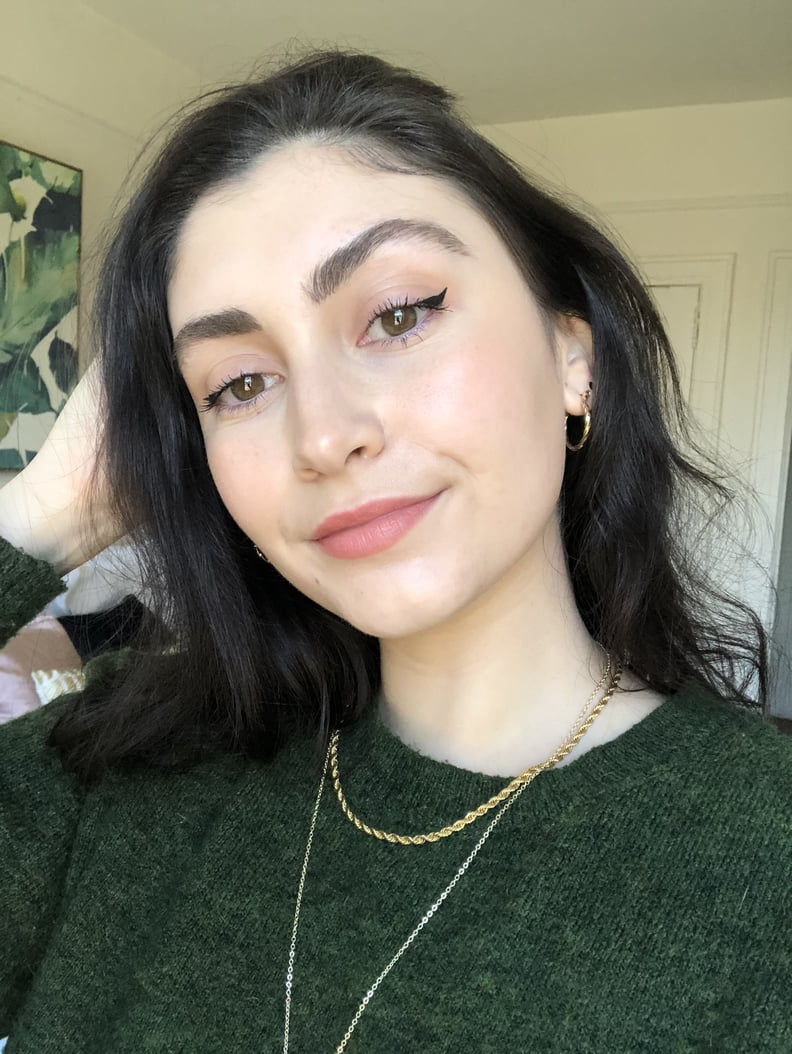 Kaja Wink Stamp Wing Eyeliner Stamp & Pen
The Kaja Wink Stamp Wing Eyeliner Stamp & Pen ($25) comes with two separate products. The liner stamp is double sided with a wing shape on each end. It's labeled right and left for each eye so you know which direction the wing should be applied.
The stamp itself is smaller than the other two options that I tried and has a slight curve to it. If you like your liner with a flicked-up end, this one is for you.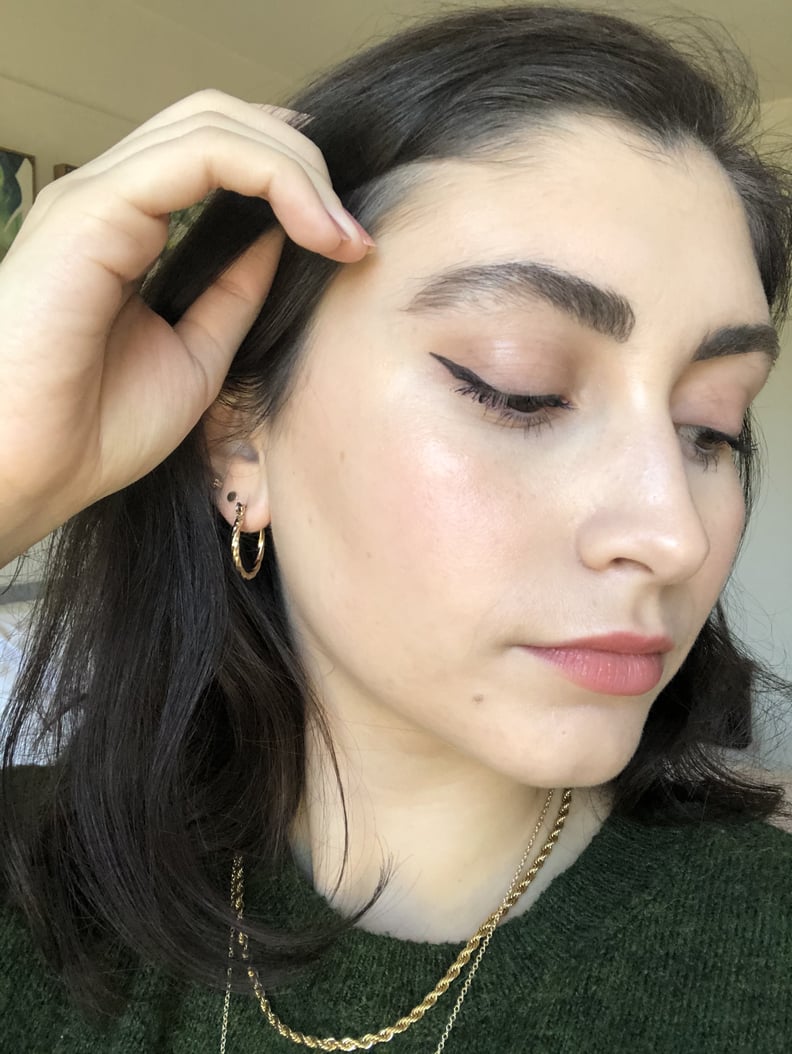 Lottie London Wing Edition Stamp Liner Duo
The biggest difference between the Lottie London Wing Edition Stamp Liner Duo ($7) and the other two stamps I tried is the price. The chunky pen comes with a stamp on one end and a liquid liner on the other, similar to the Lyda Beauty pen.
The stamp itself is thin and straight with no curve to it, so you get a razor-sharp wing when you apply it. It goes on ultrapigmented with no need to fill it in and has a flat, matte finish.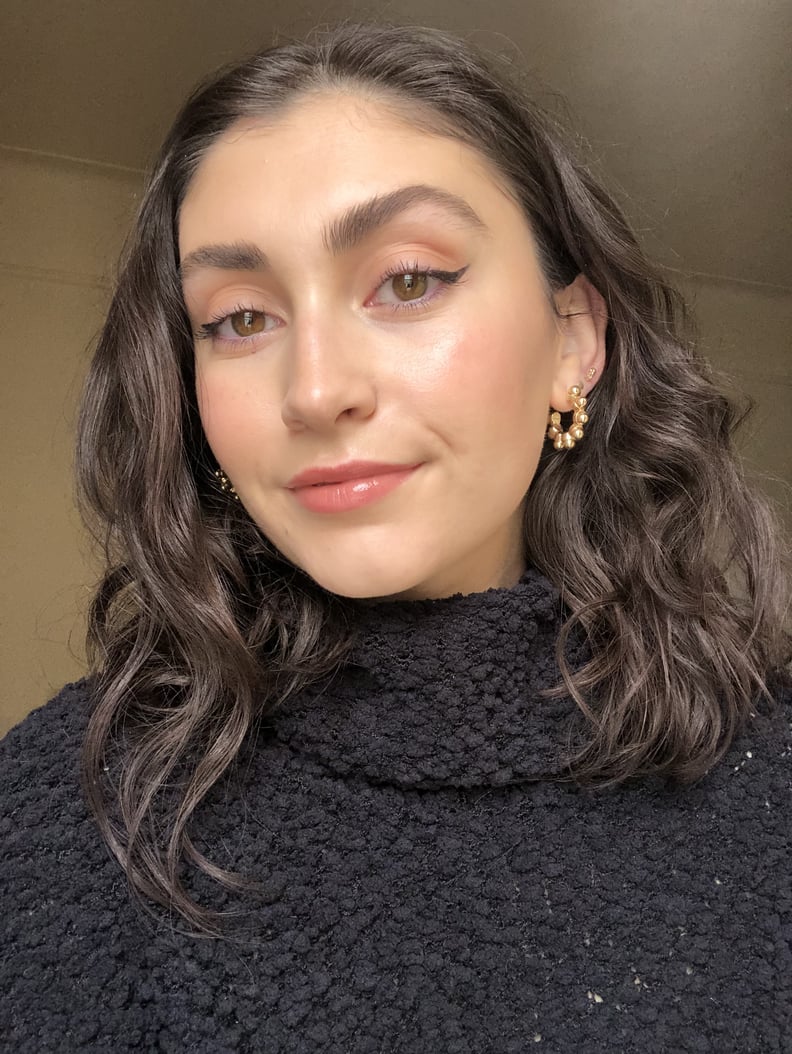 Lyda Beauty Cleopatra Cat Eye Stamp
The Lyda Beauty Cleopatra Cat Eye Stamp ($25) was the first winged-liner stamp that I ever tried, and it's still one of my favorites. It comes in two styles, sleek and bold, but I prefer the sleek option. One end of the liner has the wing stamp, while the other end has a fine-tip liquid liner. The eye stamp allows you to get a wing that tapers out to a sharp point.
Occasionally, the wing shape needs to be filled in in the center, but that's easy to do once the outline is there. The liner stays put for hours without smudging or fading, but it comes off easily with waterproof makeup remover.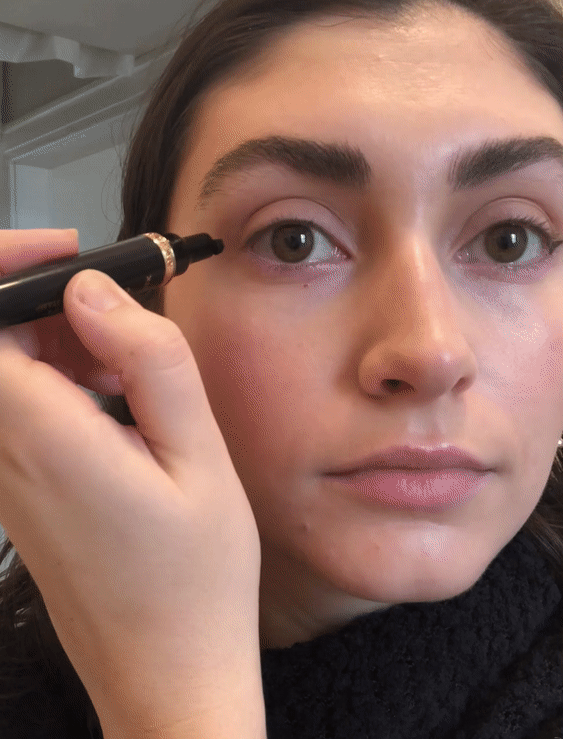 How to Apply a Winged-Liner Stamp — Step 1: Stamp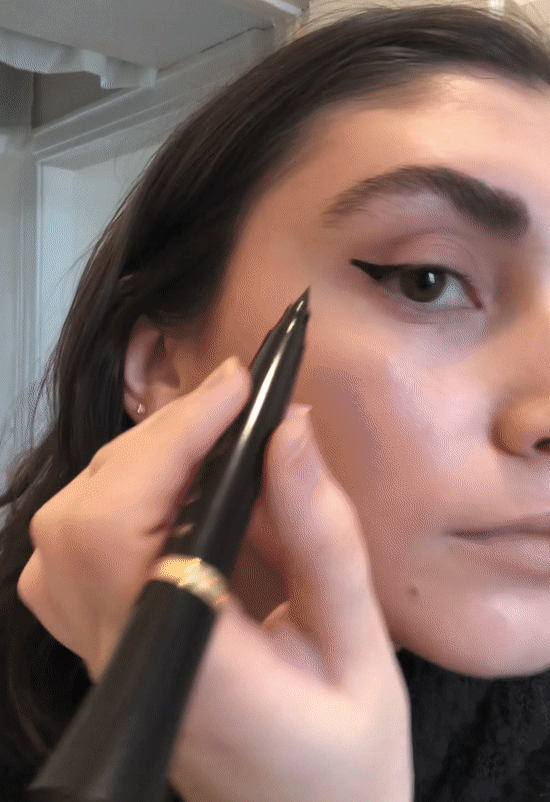 How to Apply a Winged-Liner Stamp — Step 2: Connect