Billie Eilish Revealed a New Blond Hair Color
"Pinch Me": Billie Eilish Dyed Her Hair Blond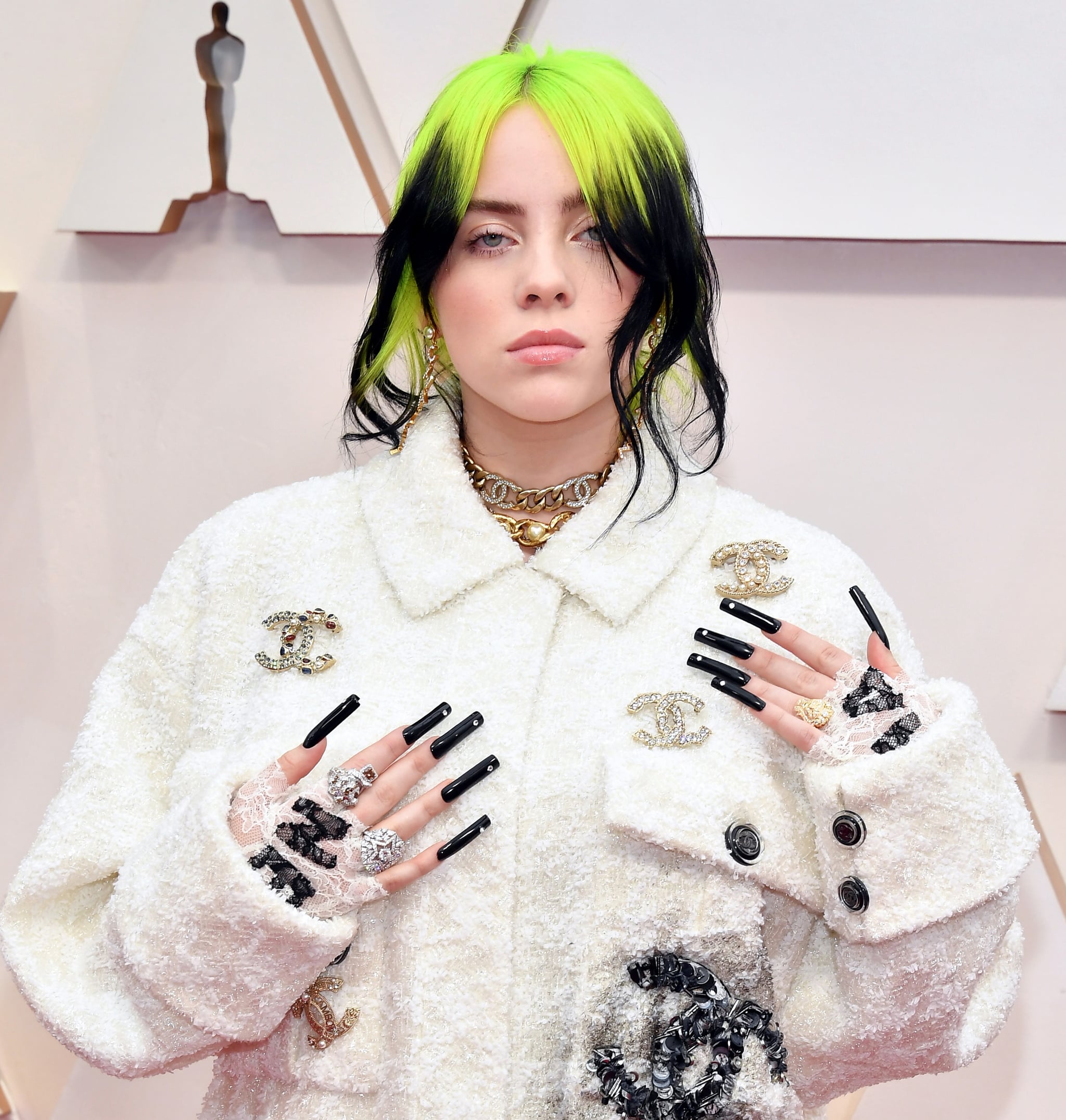 Image Source: Amy Sussman/Getty Images
Billie Eilish's signature green hair is no more. The singer posted a photo and video back to back on Instagram on March 17 revealing that she's now a bright blonde and got a fresh new shag haircut to complete her transformation. In the first video captioned "did you guess correctly?" it shows Eilish doing an epic hair flip on set. The second photo is a mirror selfie with a caption that reads "pinch me."
Over the past couple of years, neon green ends and black roots had become synonymous with Eilish, but she's been teasing a change for quite some time. Back in December of 2020, fans voiced opinions about Eilish's green hair, which prompted her to respond in a series of videos on her Instagram Story. "Stop making fun of me, my God," said Eilish in one of the videos. "I'm f*cking making you an album. I will not put it out if you keep making fun of my hair."
Eilish went on to explain that her fans could expect a new look after the release of her documentary Billie Eilish: The Word's a Little Blurry with Apple. "I'm changing it after the doc comes out," she said. "It'll be the end of an era, I'ma give you a new era."
Despite rocking the green ends for quite some time, Eilish used to dye her hair pretty frequently. She's tried silver, platinum blond, turquoise, gray, dark blue, and many more, but never this vibrant of a shade of blond — unless you count when she was a natural blond as a kid.