Blink and You'll Miss the Many Beauty Looks From Blackpink and Selena Gomez's "Ice Cream" Video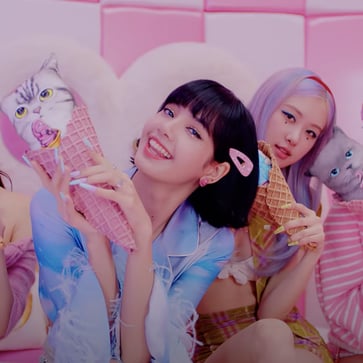 On Thursday, Blackpink and Selena Gomez's collaboration "Ice Cream" dropped along with the music video, and it was well worth the wait. No only is the song the catchiest tune we've heard all summer but it's also given us some of the best beauty looks. And we're not exaggerating when we tell you there were a lot of them.
The video itself features a pastel-colored candyland filled with lots of — you guessed it — ice cream. Blackpink's Lisa, Jennie, Rosé, and Jisoo take us through multiple different fantasy scenes, including an all-pink tennis court, mini metallic pink cars, a tiny pastel-hued town, an adorable golden retriever stealing the spotlight, and much more. Gomez's scenes are equally dreamy with a retro theme.
In almost every scene, the hair, makeup, and nails are different but all with a colorful and joyful motif. From yellow star-studded eye makeup to diamond embellished nails, you'll be transported to whimsical ice cream land. Ahead, get a closer look at some of Gomez and Blackpink's best looks from their "Ice Cream" music video.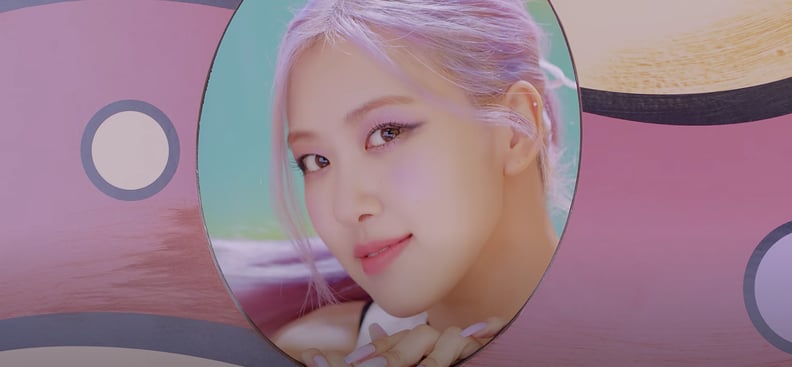 Rosé's Lavender Hair
Rosé's opening look featured lavender-hued hair with a wash of the same colored eye shadow, finished off with a smoky winged liner.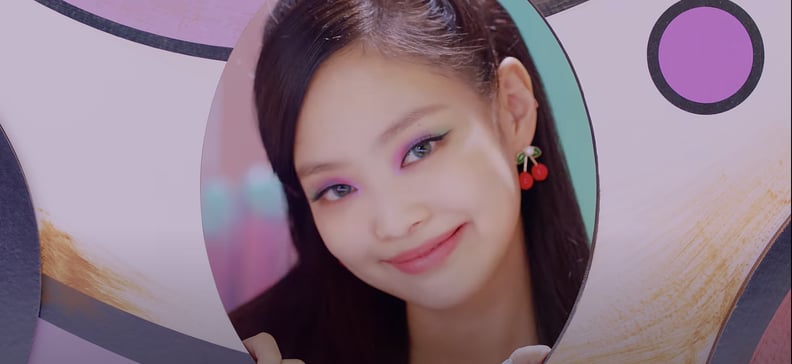 Jennie's Watercolor Eye Makeup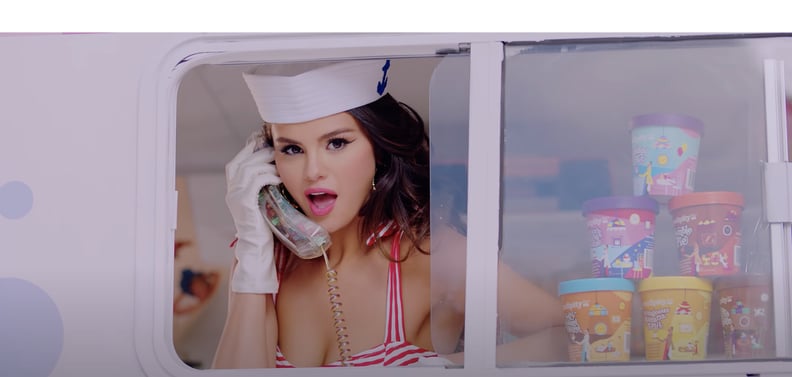 Gomez's Winged Eyeliner and Bubblegum Pink Lip
Gomez's opening retro look was simple but beautiful with winged eyeliner extending out toward the tip of her brow and a bubblegum pink lip.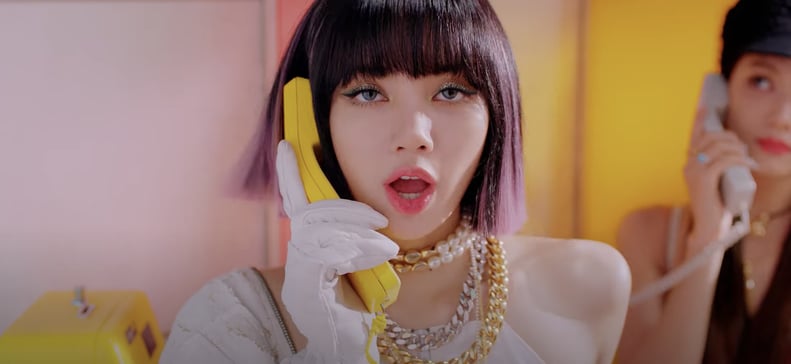 Lisa's Subtle Pink Bob
Even the more simplistic hairstyles featured in the "Ice Cream" music video had color weaved through them, including Lisa's lightly pink-hued blunt bob. We also can't get enough of her green-tinted sparkly eyeliner.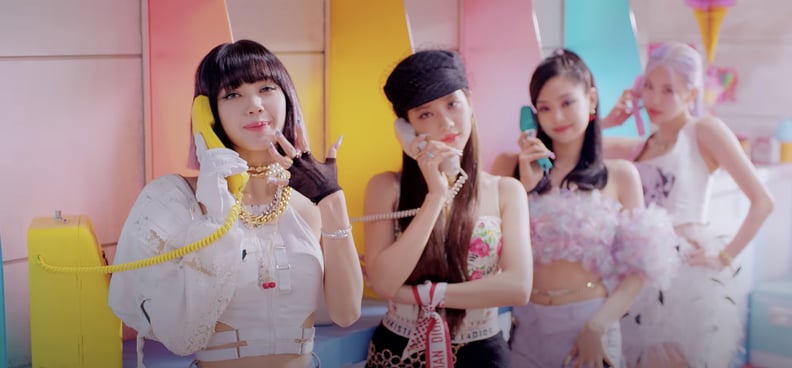 Blackpink's Beauty Look
Blackpink showed off all of their first looks, complete with dazzling nail art.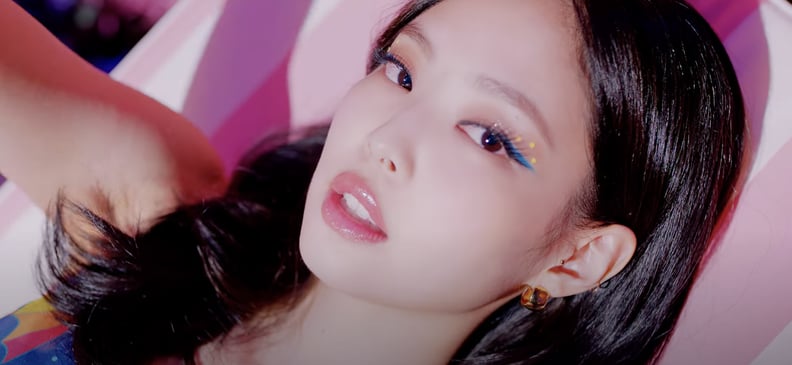 Jennie's Blue and Yellow Starry Eye Makeup
Jennie then went for a blue liner, which was topped off with three 3D yellow stars floating above the eyeliner. The look was complete with a swipe of high-shine lip gloss.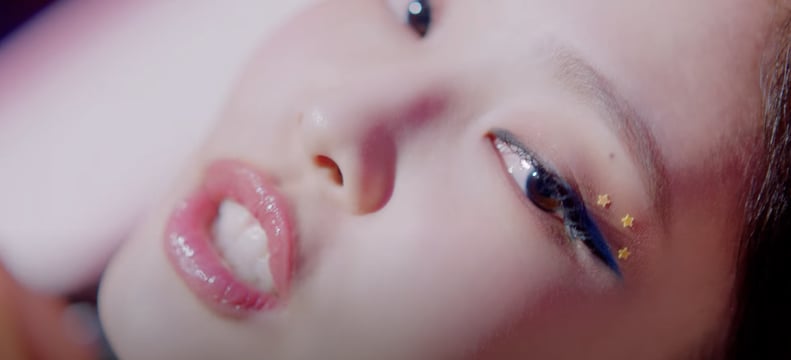 Jennie's Yellow Stars Close Up
Get a closer look at Jennie's starry yellow and blue makeup.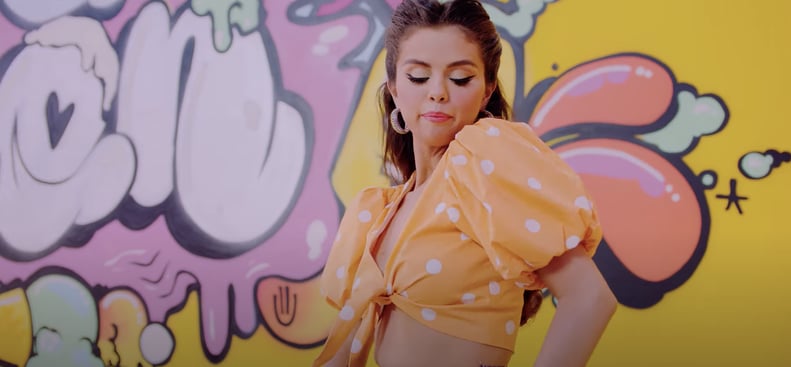 Gomez's Victory-Roll Hairstyle
Gomez's second look featured a long, victory-roll hairstyle with the same simple but bold winged eyeliner.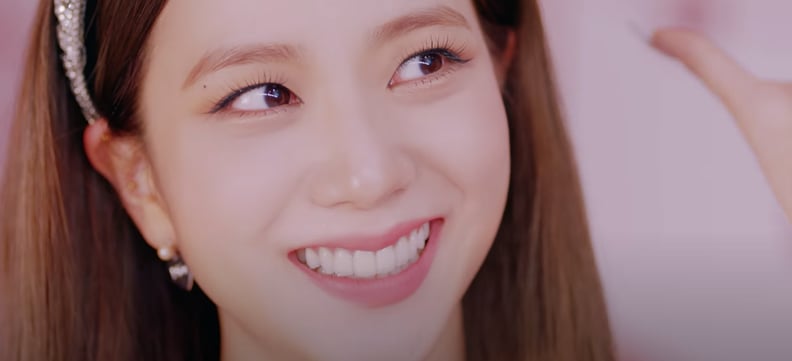 Jisoo's Tiny Wash of Shimmer
Jisoo showed off how to subtly add sparkle to an otherwise fairly simple makeup look. She wore just a dash of shimmer along her lower lash line; we're filing this one in our "simple but fun" makeup inspiration board.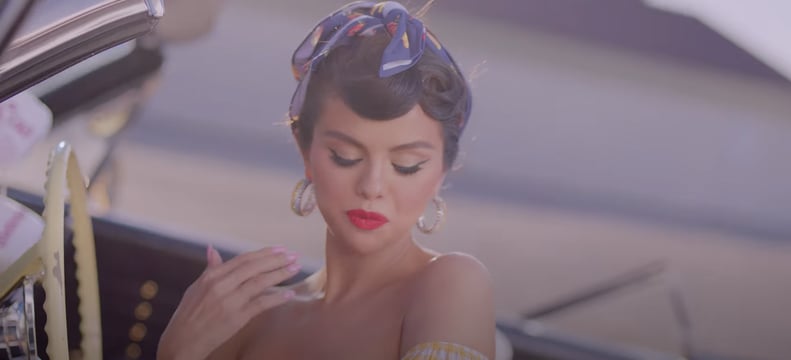 Gomez's Fuchsia-Red Lip
Gomez then sported a victory roll updo with a bright fuchsia-red lip and pastel pink nails.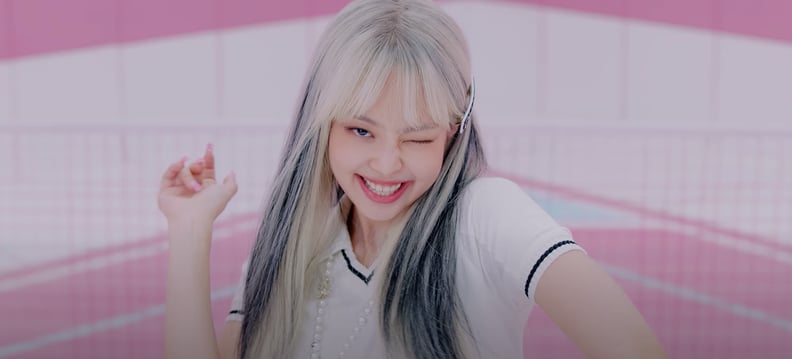 Jennie's Platinum Blond and Black Hair Color
Jennie went for a dramatic hairstyle and color change sporting this long, platinum blond style with black threaded through the midlengths and ends.
Jisoo and Lisa's Standout Nails
Jisoo's incredible crystal-embellished nails and Lisa's pop art effect nails stole the show during this scene.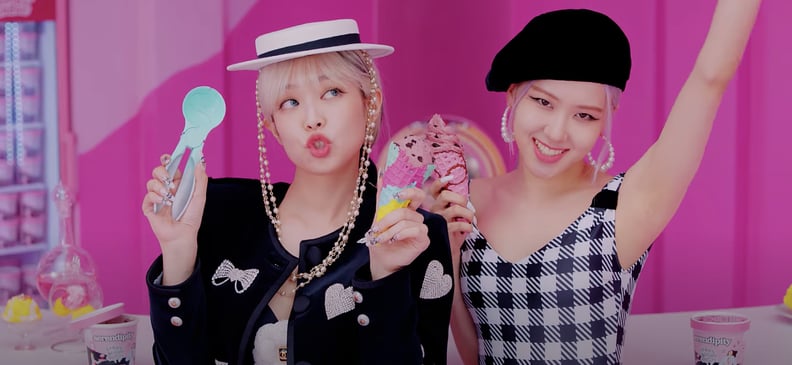 Jennie and Rosé
Likewise with Jennie and Rosé's look here — we couldn't help but stare at Jennie's drip-effect Chanel manicure.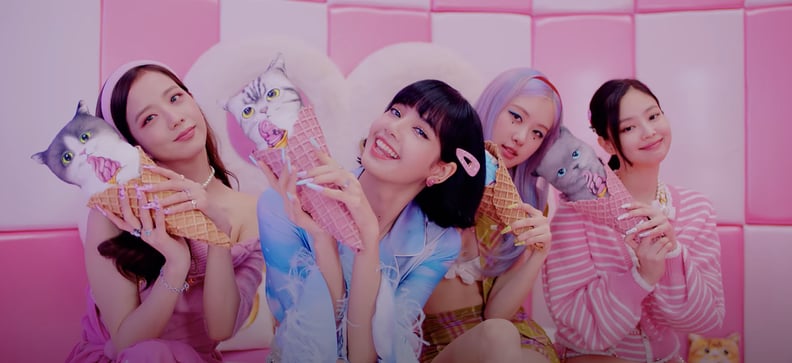 Blackpink's Pastel Nail Art
Each Blackpink member wore colorful makeup for this kitty ice cream scene; we especially love Lisa's sparkly eye makeup. And we can't not talk about the nails here: each member has a full set of pastel-hued nail art greatness.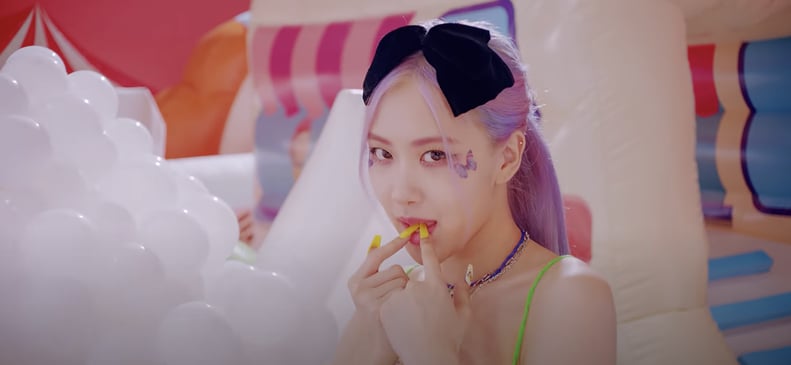 Rosé's Butterfly Makeup and Nails
Here, we got a closer look at Rosé's purple butterfly makeup and matching yellow butterfly nails.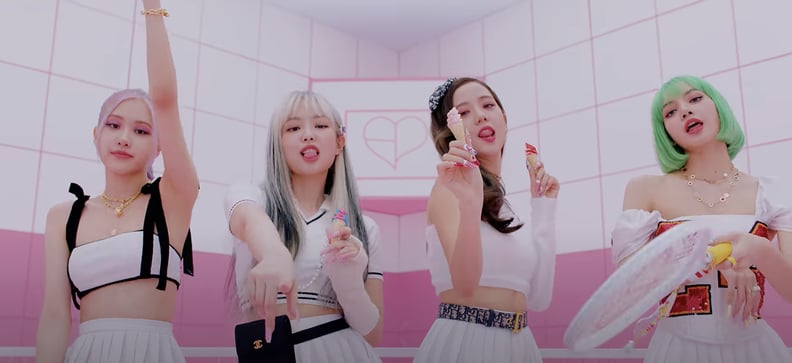 Blackpink's Hair, Makeup, and Nails
Some of the most intricate nail looks came from this tennis scene, and we can't possibly pick a favorite — they're all works of art.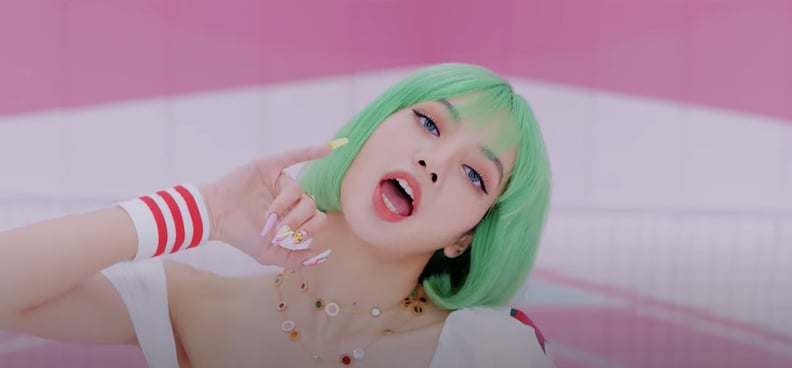 Lisa's Lime Colored Bob
Lisa showed that she can pull off every single hair color. Case in point: this lime-hued bob.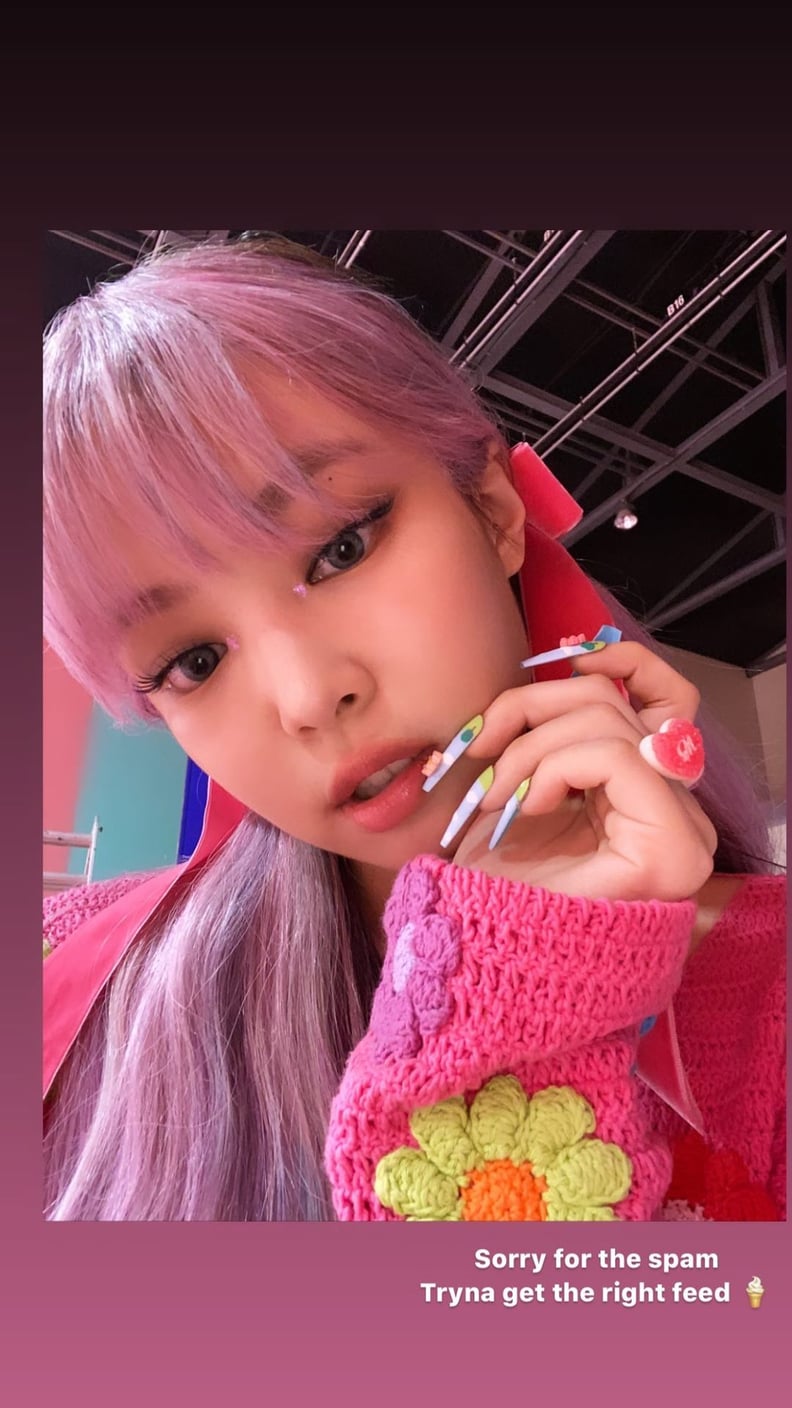 Jennie's 3D Nail Art
Jennie gave us a behind-the-scenes look at her pastel pink hair and 3D landscape scene nail art.
BLACKPINK - 'Ice Cream (with Selena Gomez)' M/V