Jack Howard
Starbucks
Jack Howard
Starbucks
As Fall rolls in and Winter approaches, many of us crave the cozier things in life — fireplaces, mulled wine, and a steaming hot coffee to warm us up on cold, wet mornings. But what if we told you that you can now add a hair color to that cozy list? If the newest hair trend on the block, Blond Espresso — dreamt up by POPSUGAR and Jack Howard, colorist at Paul Edmonds Salon in London — is anything to go by, you'll soon be matching your hair to your Winter caffeine fix.
Sure, we've seen (and loved) beverage-inspired hair colors before (cold brew, pumpkin spice latte, mulled wine), but this one isn't just a pretty hair color. It's an approach to choosing hues (which we'll dive into later on).
Blond espresso hair is inspired by Starbucks's Blond Espresso drink, the coffee company's lighter, smoother, not-so-bitter version of its original roast. So how does that translate to hair color? Howard identifies blond espresso hair as still being brunette, but with strategically placed balayage pieces — specifically chosen to complement your skin tone — that melt seamlessly into the brown base. It's not overpowering — for most people, it won't be a dramatic color change — and is the perfect low-maintenance Fall hue.
So next time you grab yourself a drink from Starbucks, consider it your next hair color inspiration. Read on to get the scoop on everything there is to know about getting blond espresso-inspired hair — including a dive into what the color is and exactly what to ask your colorist if you're keen to try it — straight from a pro.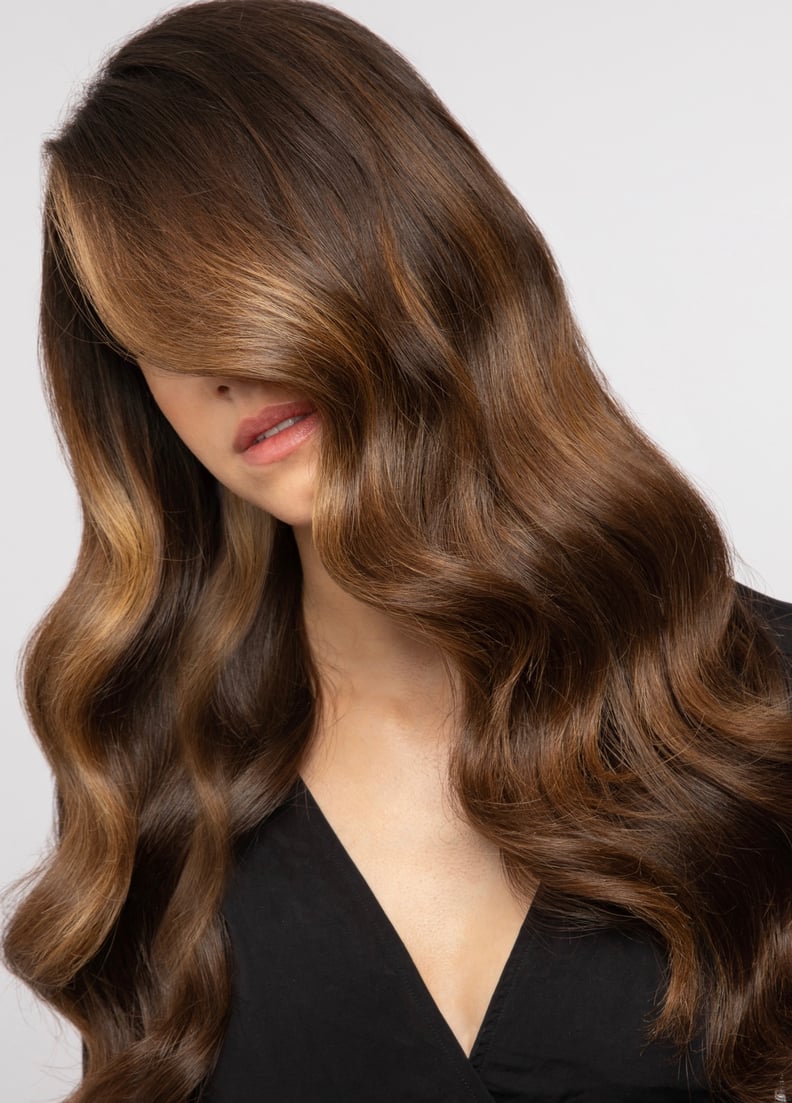 What Is Blond Espresso Hair Color?
The blond espresso hue is a move away from bronze colors toward warmer, richer tones for Winter. "Think: dark milk chocolates, coffee beans, and biscuits," Howard said. It's made up of a gloss, chocolate-colored base (although, there are no rules, so any brunette base works well), with threads of caramel or butterscotch painted highlights throughout — including the money pieces at the front of the hair.
Howard believes the key to a good color is making sure the hair is healthy and shiny, which is why his last step when creating this particular shade on all his clients is a gloss. It gives the overall color depth and a just-stepped-out-of-the-salon sheen, said Howard. "There's no need to think brunette is boring."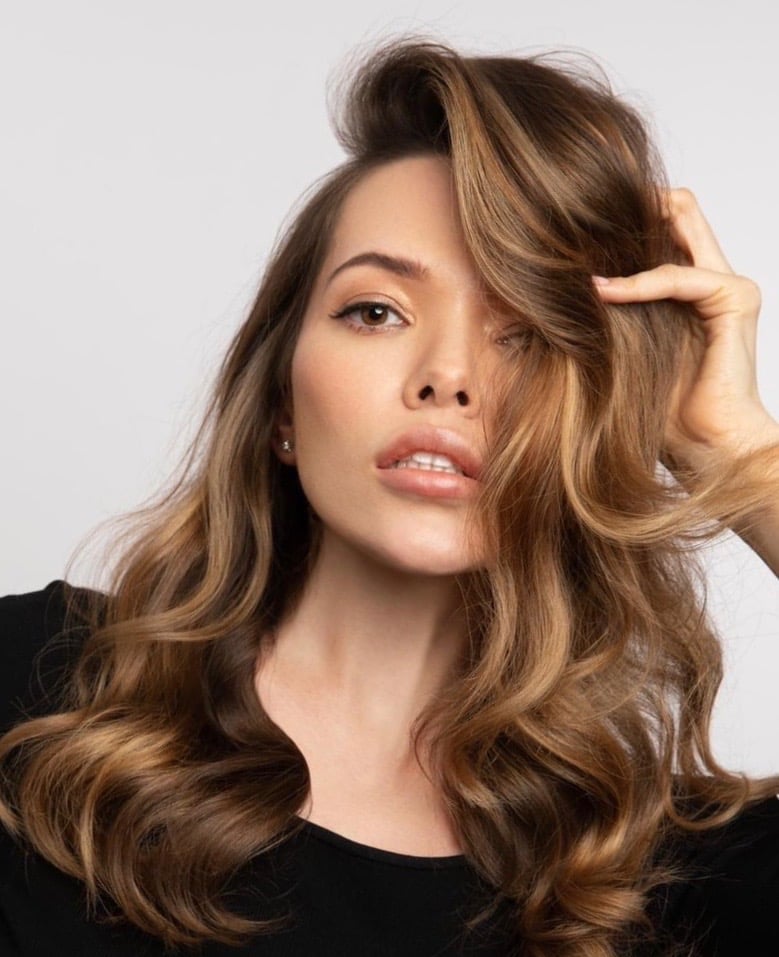 Who Can Try Blond Espresso Hair?
Everyone can! The best thing about this hair color hue is that it can be tailored to the individual no matter their texture or natural color. By having a consultation first, you can bring photo inspiration and give the colorist a feel for what you're after, and the colorist should manage your result expectations. They should then create bespoke dyes to suit your skin tone and desired finished result. You can get a few face-framing money pieces to add depth to the base color, or go the full monty and get approximately 14 bigger balayage pieces throughout the hair, according to Howard.
What Should You Ask Your Hair Colorist For?
"Tell your colorist that you still want to identify as a brunette, but you want to add some threads of caramel," Howard said. This could be a range of four, eight, 12, or 14 pieces of balayage depending on how intense you want the overall effect. However, "it's a color choice rather than just a technique," Howard explained. Ask for a gloss service in addition to balayage for a luxurious-feeling finish. He stressed that this isn't about overpowering or changing the color to blond, but rather complementing the base and adding hints of the hue.
Why Is Blond Espresso the Perfect Fall Color?
Two words: minimal upkeep. This is an ideal hair color if you want to add some dimension to your color that still looks natural, but you don't want to make regular trips back to the salon.