The History of the Boob Job, From the 1950s to Today
The History of the Boob Job — as Told by Someone Who's Had 2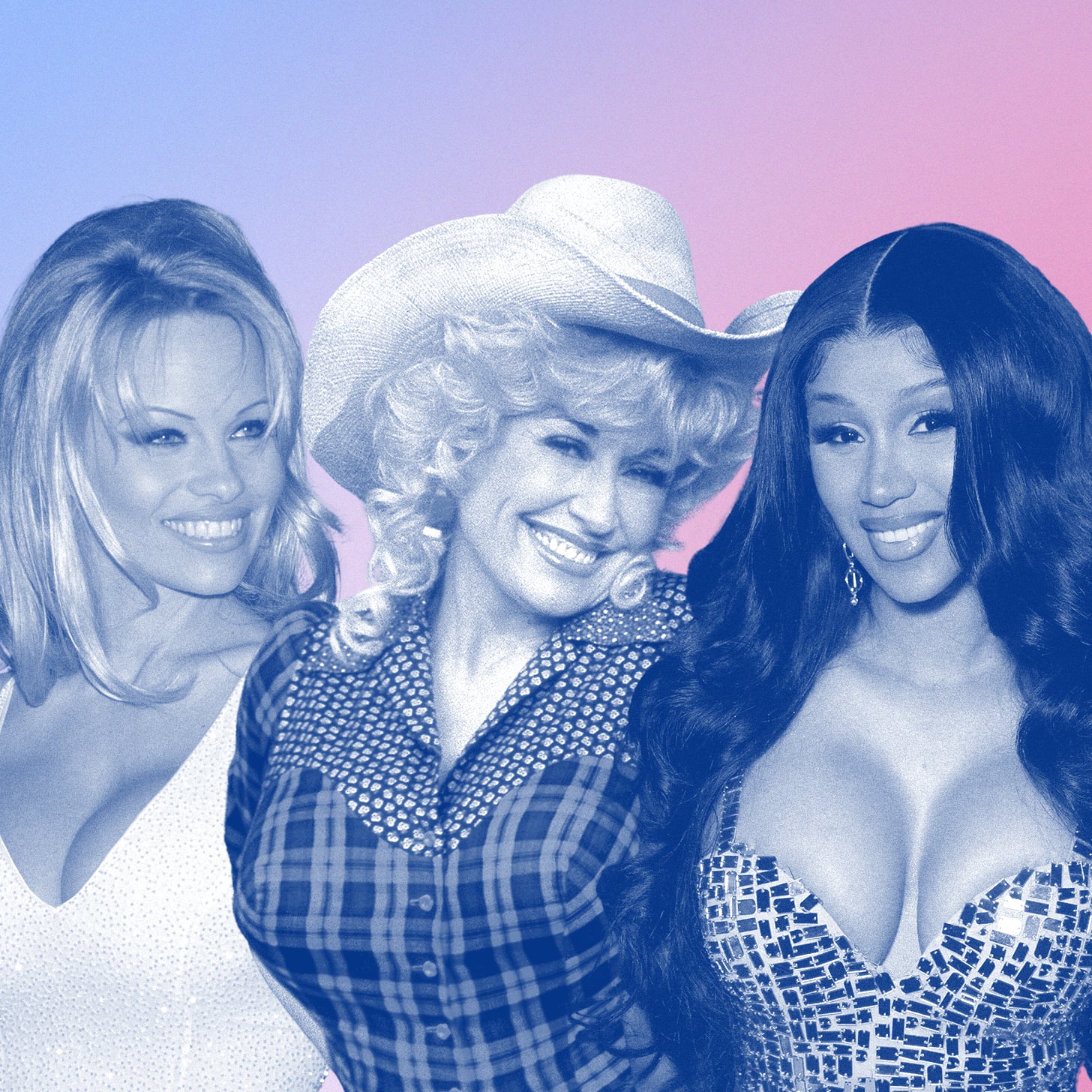 Image Source: Getty Images and Illustration by Michelle Alfonso
From the time the first-ever breast implants were invented in 1961 and implanted in 1962, the ability to change the size of a person's chest via breast augmentation — or more commonly referred to as a "boob job" — has become a huge staple in our culture. A once-taboo, often out-of-reach procedure for the elite is becoming more normalized and sought after by people of all backgrounds and walks of life. Take it from me: I've had two.
It's true. I've had two boob jobs in my life, and I knew for years that I would one day pursue getting them done. I was the girl who hit puberty at a later age, and while I watched seemingly everyone around me blossom into young women, I felt like the signal of my welcoming into womanhood never truly came. I longed to be able to fit into bras, not feel embarrassed that I couldn't fill out a swimsuit top on my 21st birthday, and forget about the time I was referred to as 'boyish' and 'flat as a wall' by my crush. I just wanted something to make me feel and see my femininity, to feel comfortable and confident in my own body. And I know that I was not alone in that feeling.
Garth Fisher, MD, a renowned board-certified plastic surgeon known for working with the Kardashian family, echoes the same sentiment. "Breast augmentations are such a common procedure and have been evident and visually apparent in our culture," he says. "From simply improving one's self-confidence and enhancing a woman's options in clothing to promoting and highlighting features, they have been a common visual participant in our culture for quite some time."
What started out as an unsafe procedure in the 1960s quickly boomed into a cultural moment where bigger was better for big-name models and actors in the '90s. Just take the media's fascination with Pamela Anderson's DD implants, for example. Join us for a thorough, surprising history lesson on the boob job and its trends over time.
1950s-1970s: The Beginning of Boob Jobs
Breast augmentation surgery has existed for a long time, but it hasn't always been safe. Now it is, at least much more so than it once was. Although there are still risks involved — such as capsular contracture and the newly emerging, debated breast implant illness (BII) — getting a boob job itself presents way fewer risks than ever before.
"Medical methods to enhance the breasts have been evolving for over a century," Emily J. Kirby, MD, a board-certified plastic surgeon based in Fort Worth, TX, tells POPSUGAR. "But prior to the mid-20th century, doctors used alarming materials including paraffin, oils, ground rubber, ox cartilage, polyester, and sponges in attempts to increase breast size. Unfortunately, these methods often resulted in serious infection, disease, or death." In the 1950s, vintage celebrity Joan Crawford even admitted to going under the knife to change the appearance of her breasts. But the likelihood of it having been safe is not high.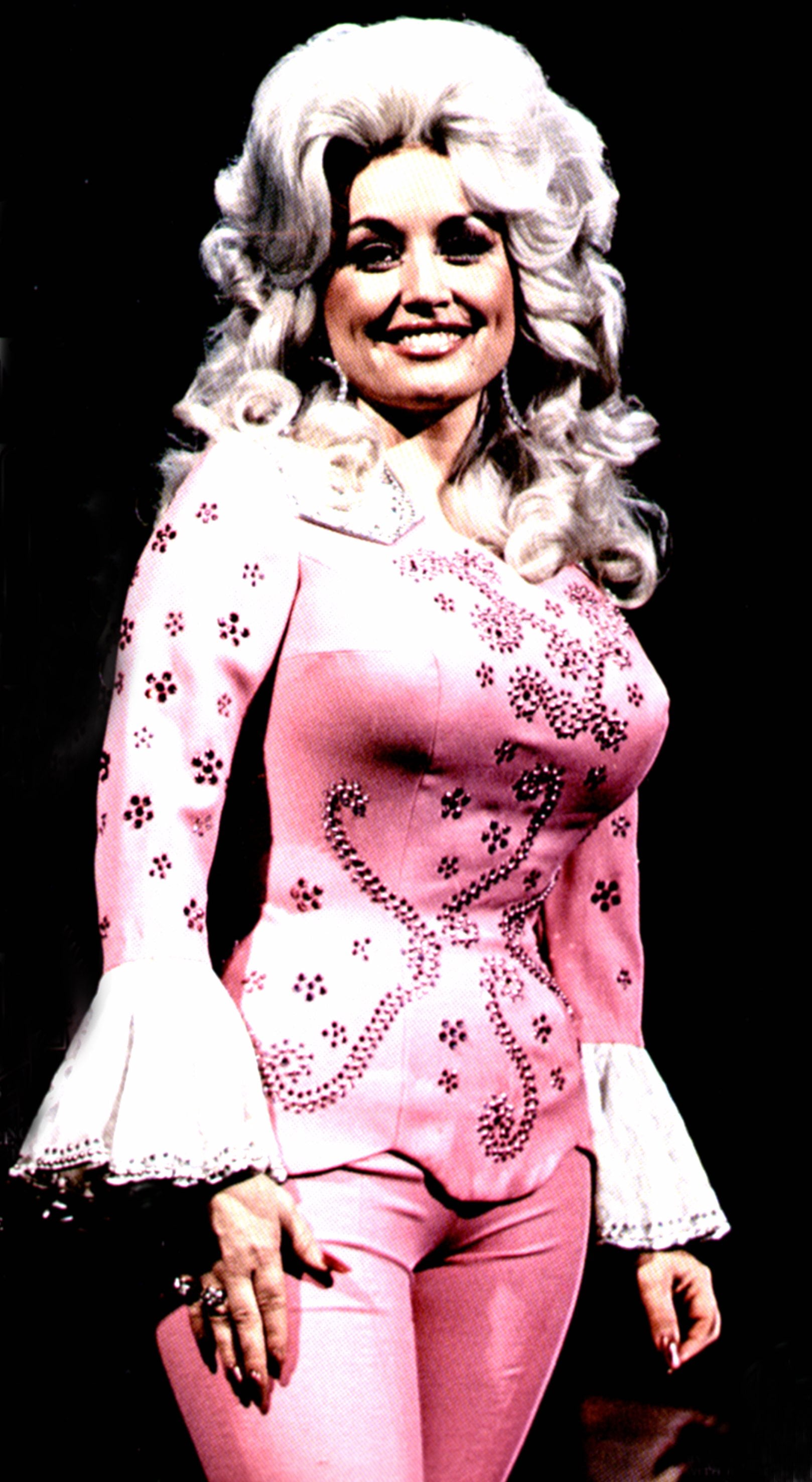 Image Source: Getty / GAB Archive/Redferns
It was only in the 1960s that surgeons realized how unsafe foreign substances could be free-floating inside the breast, without a proper casing such as a sac or shell, in the body. "This marked the birth of the first breast implant," Dr. Kirby says, "which was filled with a liquid form of silicone." With this huge advancement, a trend appeared almost immediately: large-volume breast augmentations with an emphasis on dramatic upper-pole fullness like the coveted Dolly Parton or Cher.
1980s-2000s: The Big Breast Boom
In the '80s, '90s, and early 2000s, the big breast boom only continued to make its mark in American culture. Think of celebrities like Pamela Anderson and Victoria Beckham, who helped to popularize a clearly "augmented" look in the early 2000s. This was only the beginning of what, culturally, the stereotypical idea of a boob job looked like: round, large, and intentionally "unnatural."
In the '90s, the Food and Drug Administration (FDA) placed a moratorium on the use of silicone breast implants because of safety concerns — and saline implants were used instead — before silicone was reintroduced to the market in 2006. In 2000, 288,000 breast augmentations were performed in the US, with that number increasing each year since. A few short years later, 307,280 breast augmentations were done in 2008 — making the procedure more popular than liposuction for the first time ever, according to the American Society of Plastic Surgeons.
Now, of course, we have so many more breast-augmentation options that are both safe and effective — and this truly became apparent in the early 2000s.
2010s to Now: The State of Breast Trends Today
People of all genders have the ability to choose an implant style, shape, and material that best suits them. Implants come in either saline, which is a salt-water-based implant that is typically on the cheaper side, or smooth silicone, which is usually softer and more natural feeling. The ability to choose from round and smooth implants, tear-drop-shaped implants, and even textured implants — although they are not recommended as they've been known to have a higher risk of complications — is also available. You can also choose, based on your surgeon's techniques, where your incision will be. And with the help of a board-certified plastic surgeon, the look you want can be achieved.
Just like fashion trends evolve, so does what the "ideal" breast enhancement looks like. "Over time, the emphasis has changed to achieving the most natural-looking breast-augmentation results possible," Dr. Kirby says. "Many of the very same celebrities who were known for their dramatic bustlines have since had their implants swapped out for more natural-looking implants." Although under debate, Kate Hudson is a great example of a star who has gone for a more natural enhancement. Same goes for Kaley Cuoco, who called getting implants at 18 the "best decision I ever made."
On the opposite side of the spectrum, more women are seeking low-volume breast augmentations, too. Anna Steve, a board-certified plastic surgeon based in New York City, performs what she calls "elegant" breast augmentations. Her work showcases subtle results with the intent of looking completely natural, often fitting into high fashion. Patients often come to her with inspiration photos of Kendall Jenner or Bella Hadid — whether or not they've had a breast augmentation — to show what they're looking for.
It's not all go big or go home, though. These days, there are also different factors that might play into the appeal of breast augmentation, one of the most prominent being social media. TikTok influencer Alix Earle, for example, shared her "boobiversary" on the app with her 4.1 million followers, explaining her reasoning behind the procedure. "I always knew this is something I would be interested in, because I would be little and looking up growth supplements for your boobs," she said. Her full-volume look definitely shies away from the natural trend.
Earle is one of the many social media stars normalizing conversations around plastic surgery. In fact, TikToker Hailey Marie decided to use the app to crowdsource the funds to afford her very own pair of new breasts.
"Improving your appearance through plastic surgery is becoming more common as well as accepted, making the role breast augmentation plays in our culture less obvious," Dr. Kirby says. "While there may still be momentary drama over a celebrity plastic-surgery reveal, it is generally accepted that any person may choose to change their appearance and shape as they wish and that it is not appropriate to criticize their choice."
What Does the Future of Boob Jobs Look Like?
Although the ever-changing trend landscape is eternal, falling into it isn't hard. When it comes to breast implants in particular, you can expect them to continually evolve.
"Women today are most likely to seek a result that complements their individual figure, versus attempting to match a trend," Dr. Kirby says. "This is a sign of the maturation of an important medical procedure: breast augmentation is now thought of as a healthy and supportive way to increase the quality of life for appropriate patients, versus an attempt to chase after a trend."
If I've learned anything when it comes to changing your appearance and pursuing plastic surgery, it is to focus on what would look best on your body type, how you want to feel and look, and ultimately, what will make you feel the most confident in yourself. Because above all else, that's what matters.
Image Source: Getty and Illustration by Michelle Alfonso