NFZD's Briggitta Hardin Wants Representation in CBD Industry
The Entrepreneur Turning Her Love For CBD Into a Full-Fledged Beauty Brand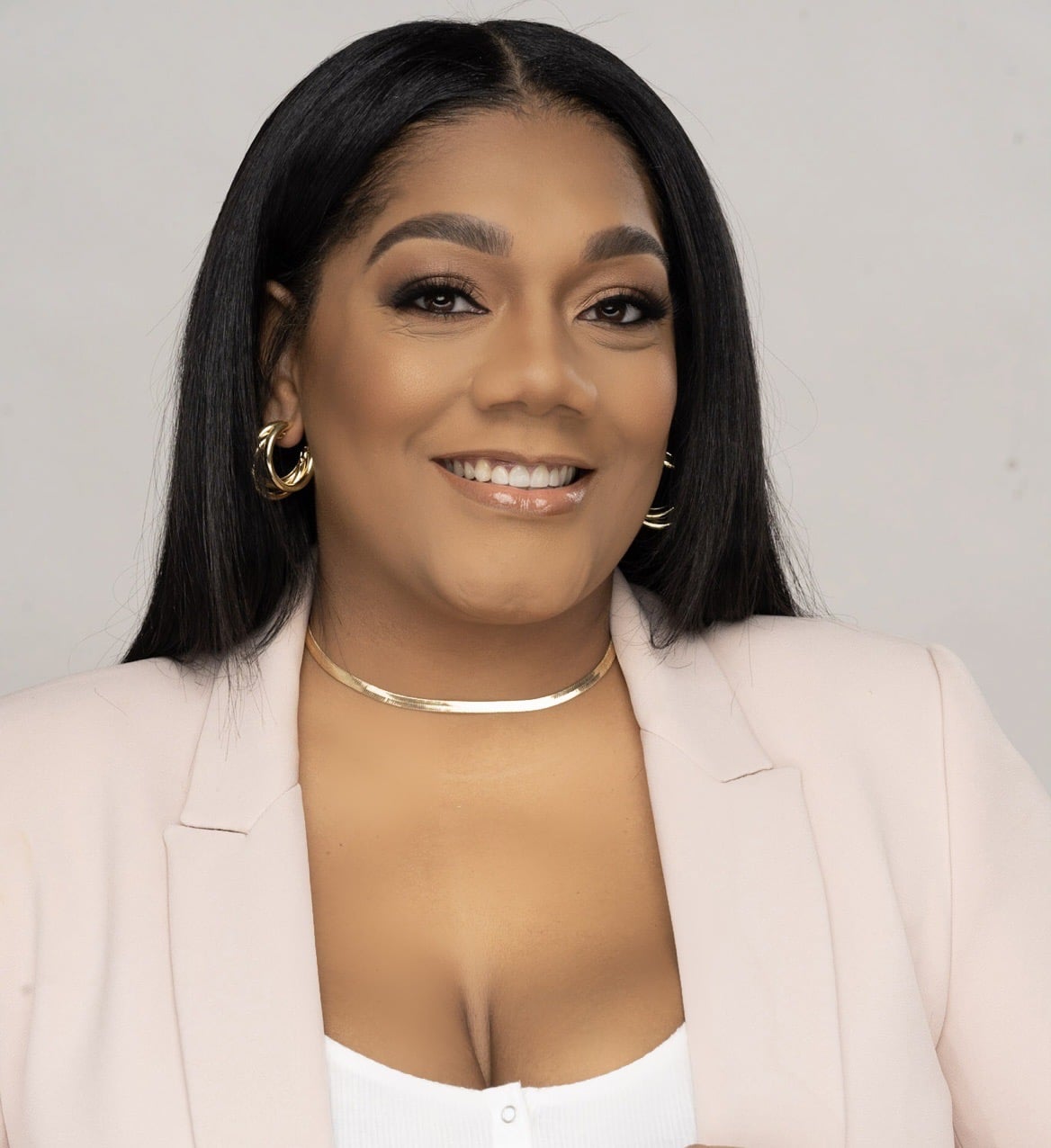 Image Source: Briggitta Hardin
Too often, the best beauty stories go Untold, solely based on a person's skin color, religion, gender expression, disability, or socioeconomic status. Here, we're passing the mic to some of the most ambitious and talented voices in the industry, so they can share, in their own words, the remarkable story of how they came to be — and how they're using beauty to change the world for the better. Up next: Briggitta Hardin, founder of CBD-infused brand NFZD Beauty.
I wasn't really into beauty when I was younger; I was first introduced to it in college. I went to Howard University, and if you know anything about Howard, that place is like a walking fashion show. Everyone was dressed to the nines. It was when I was in college that I bought my first tube of lipstick, which was Ruby Woo from Mac.
Thinking back, a lot of girls get introduced to beauty through their mothers, but my mom growing up was always sick. She had diabetes, and I remember when I was in the eighth grade, she went into a diabetic coma. She was in the coma for a couple of days, and when she came out, she had extreme brain damage. We realized that she had essentially mentally regressed and now had the mannerisms of a 6-year-old child. Because of this, she had to relearn how to walk, talk, eat, everything, all over again, and my family and I were the ones that were teaching her.
It's safe to say beauty wasn't really on my list of priorities growing up, so I just buried myself in books. That only changed when I fell in love with CBD and its benefits, but I was never able to find skin care that addressed my own skin concerns. I remember I'd call all my friends and ask them what their personal skin needs were. Funnily enough, we all had similar problems: hyperpigmentation, acne scarring, dark spots, and uneven skin tone. At that time, there weren't any CBD brands that specifically addressed the skin concerns that we all had. But not only were the products lacking, but existing CBD-focused skin-care brands also weren't marketing to Black women. They weren't showing Black women in their advertisements and they didn't have Black women on their social media pages. I kept running into the same issues over and over, so I decided to create my own line to directly address the needs of the people in my community.
I also decided to make my line primarily focused on women of color because of my experience at Howard. I grew up in a predominantly Black area — the inner city of Chicago. But when I got into Howard, I was surrounded by what felt like an entirely different caliber of Black people. Everyone around me was just the epitome of Black excellence. Everyone would get up in the morning and get dressed up, like really dressed up — I'm talking full face, dressed to the nines — to go to class. Howard introduced me to Black women who didn't apologize for their love of beauty.
They were some of the people I had in mind when creating NFZD Beauty. I want this line to be a place that offers efficacious products, and that honors Black women. We didn't have that representation for the longest time, and I want to celebrate us. I want to love on us.
When I was in college, I was going to school and paying for my tuition by myself. I had to get a second job, so I tried to bartend to pay for school. During that job search was the first time that I was racially discriminated against, and that experience really stuck with me. For years, I felt like I wasn't good enough for other people. I remember getting jobs and not always feeling comfortable in these corporate environments because I felt like I always had to do the most to even be slightly comparable to my white colleagues.
The beauty industry was the first time in my entire life where I felt welcomed and like this is what I'm supposed to be doing. Being in beauty was where I felt like I could be myself. I could be surrounded by other Black women who understand the struggles that I went through, and they understood that because they also dealt with the same thing.
I came up with the name NFZD (pronounced in-fused) for my company because my fiancé started a cannabis lifestyle business years ago. His brand is also NFZD, and he was the one who introduced me to CBD. We were on vacation and he had this really bad back pain and bought some CBD bombs. When he used them that night, the very next day he had no more back pain. I was fascinated. I started researching all of the benefits of CBD, and this researched spanned for over a year. After learning more about the ingredient, I told him I wanted to be in the industry with him. So NFZD is also our family legacy. It's a family-owned business — my cofounder is also my cousin.
In terms of products and formulation, it was very important for me to have a clean beauty line in particular. A lot of products that are catered to Black women aren't clean, so it was really important for me to do that. Also, CBD is the number one plant-based ingredient to me, so I never want to dilute its efficacy. As a result, all of the ingredients used for my products complement the CBD component beautifully. Still, it's not the only superstar ingredient in our line. We also use kakadu plum, bearberry, licorice root, and squalane. All of these are natural and known to target hyperpigmentation and uneven skin tone — the skin concerns that led me to start the line in the first place.
When we first launched, I created a system. It was three products: an oil cleanser, a face oil, and a face cream. At that time, there still wasn't a lot of education around CBD, so I wanted to introduce consumers to the brand in three easy steps. Not a long skin-care routine that takes 20 hours, but something simple so that they can become familiar with all of the products and their benefits, then buy the full size later.
When it comes to product development, I definitely involve my community, and there's a ton of research on the back end. Every new product I have released is because people have asked specifically for it. That's something that I love so much about this community. They want to see us win, so they truly ask us how they can help, actively give us feedback, and are extremely vocal about what they want to see next.
As for the future of NFZD Beauty, I am really looking forward to getting our name out there. It's interesting to be in this industry because we have quite a few challenges in terms of traditional marketing due to the nature of our products. As we continue to grow, I hope that people see that diversity and inclusion are not just a trend. We'll never be the brand that just has people of color featured during Black History Month. Diversity and inclusion are truly a part of our brand's DNA — and I hope the rest of the industry follows suit.