Britney Spears's Nail Embellishments Help Her Social Anxiety
Britney Spears Credits These Nail-Art Charms With Alleviating Her Social Anxiety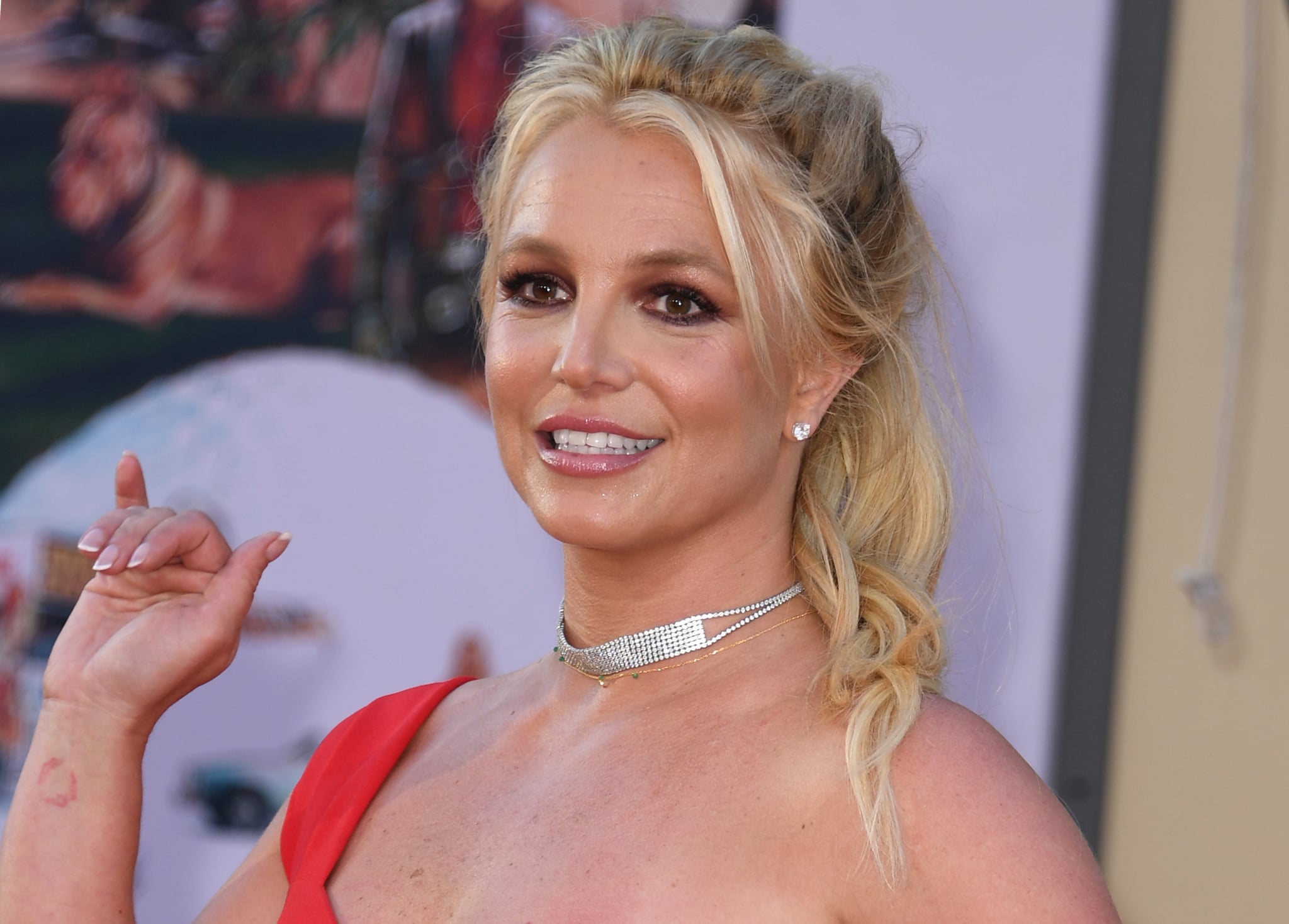 Image Source: Getty / VALERIE MACON / AFP
A little glitz and glamour can do wonders for your confidence; just ask Britney Spears. The star recently got a manicure with nail embellishments, and she said it almost immediately alleviated social anxiety and helped change her perspective. On March 7, Spears shared a post on Instagram spotlighting her sheer-pink, almond-shaped nails that featured pink and cream embellishments like a butterfly and a bow on a few of her fingers. She wrote that it was the first time she'd seen these charms and she was loving them.
"If you feel somewhat not acknowledged enough in life or have confidence problems, I swear these charms do in fact change your perspective!!!" she wrote, explaining that she doesn't talk much because she is shy and struggles with "unbearable" social anxiety, but the nail charms gave her hope. "I looked at my hands, saw these charms and I exploded 💥 with conversation … not scared at all to talk." Spears said she "thought they were kind of tacky at first," but after her manicure was complete, she clearly had a change of heart. "These charms have so much character!!!" We also must say that the shape and color of her manicure perfectly accentuate her round-cut diamond engagement ring from fiancé Sam Asghari.
Since her conservatorship ended in November 2021, Spears has been more open with her followers and fans about all different aspects of her life like her gym workouts, her new dogs with Asghari, and her potential beauty procedures. Last month, she said that she's been contemplating getting Botox on her forehead lines, but after a bad experience years ago, she's hesitant. Now, it's her manicure that's empowering her and lifting her up. Check out the cheeky nail-art embellishments below.