Britney Spears's Wedding French Manicure: See Photos
Britney Spears Puts a Maximalist Spin on Her French Tip Wedding Manicure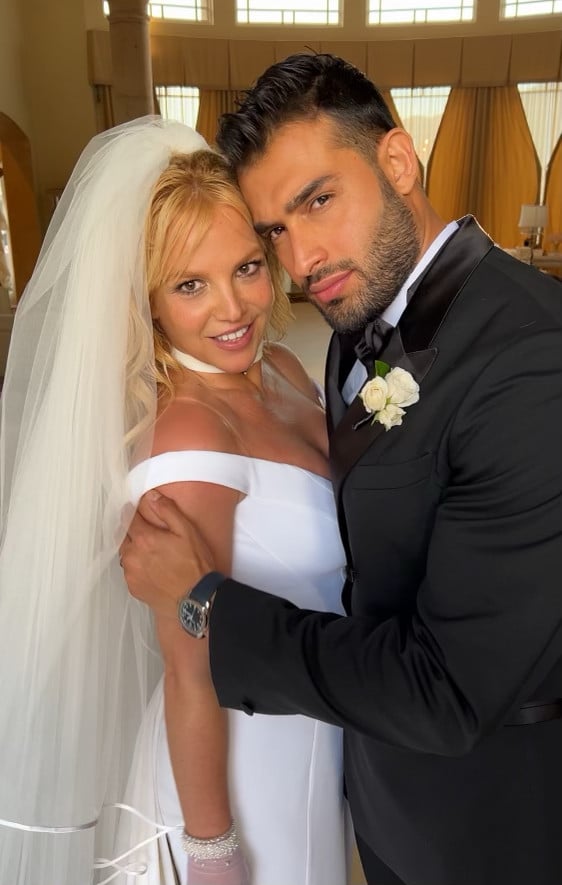 Image Source: Kevin Ostajewski/Shutterstock
Britney Spears is officially married. The popstar wed her longtime partner Sam Asghari June 9 at a private ceremony in their Los Angeles home surrounded by some of their closest friends. Since her makeup was the epitome of effortless beauty, it only made sense that her manicure captured Spears's love for maximalist nail art.
The bridal manicure featured a quintessential square shape and french tips, but she also added crystal nail decals in the middle of each finger for the ultimate glam twist to a classic. Spears declared her love for nail charms back in March, saying that they help with her social anxiety. "If you feel somewhat not acknowledged enough in life or have confidence problems, I swear these charms do in fact change your perspective," she previously wrote on Instagram. After explaining that she doesn't talk much due to her anxiety, Spears says that one look at her hands and her confidence skyrockets. "I looked at my hands, saw these charms and I exploded 💥 with conversation … not scared at all to talk…These charms have so much character!"
Her nails — paired with a soft smoky eye courtesy her makeup artist Sofia Tilbury and Charlotte Tilbury makeup — brought a hint of elegance on the duo's big day. Take a look at Spears's wedding manicure ahead.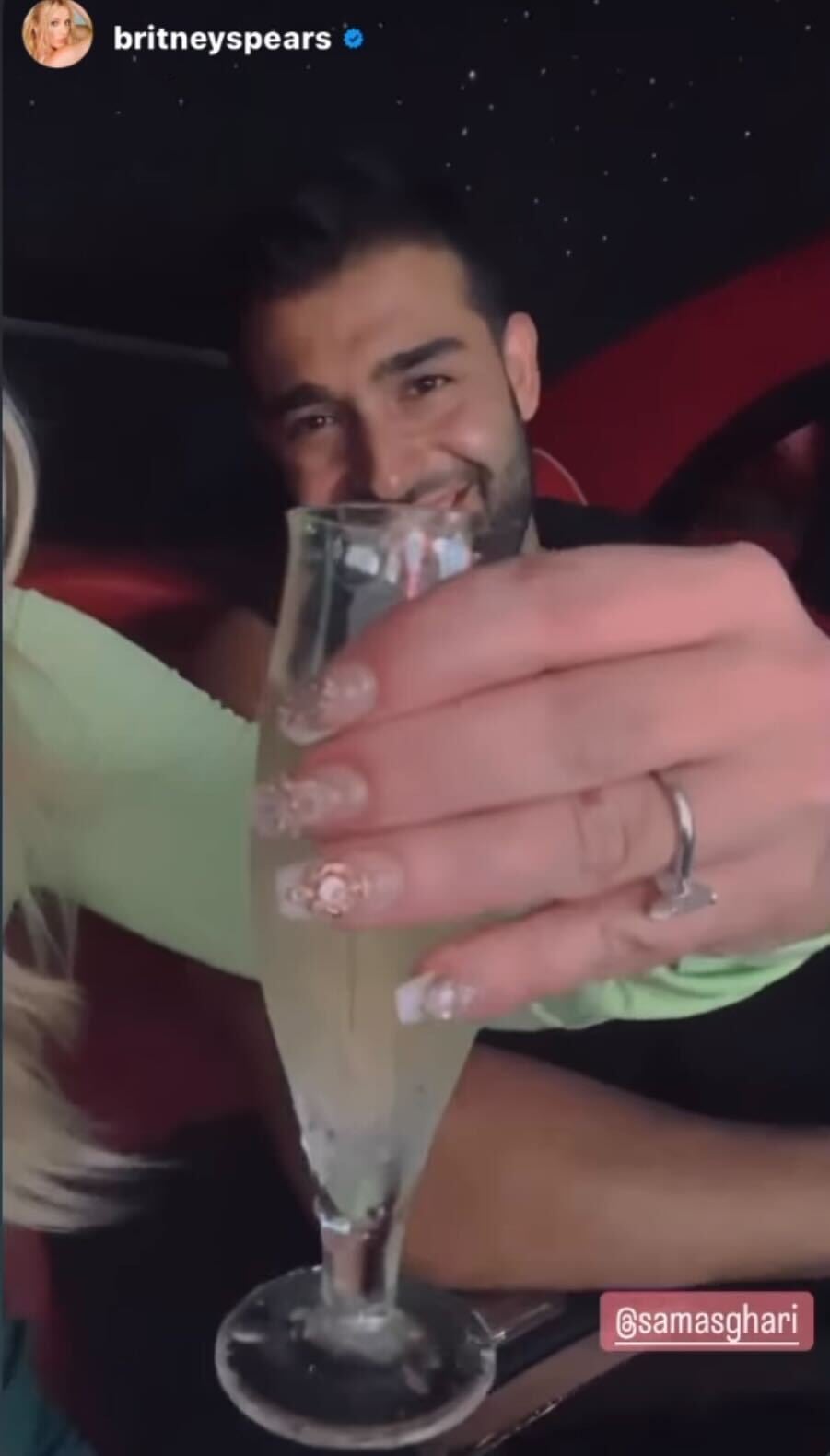 Image Source: Instagram User @britneyspears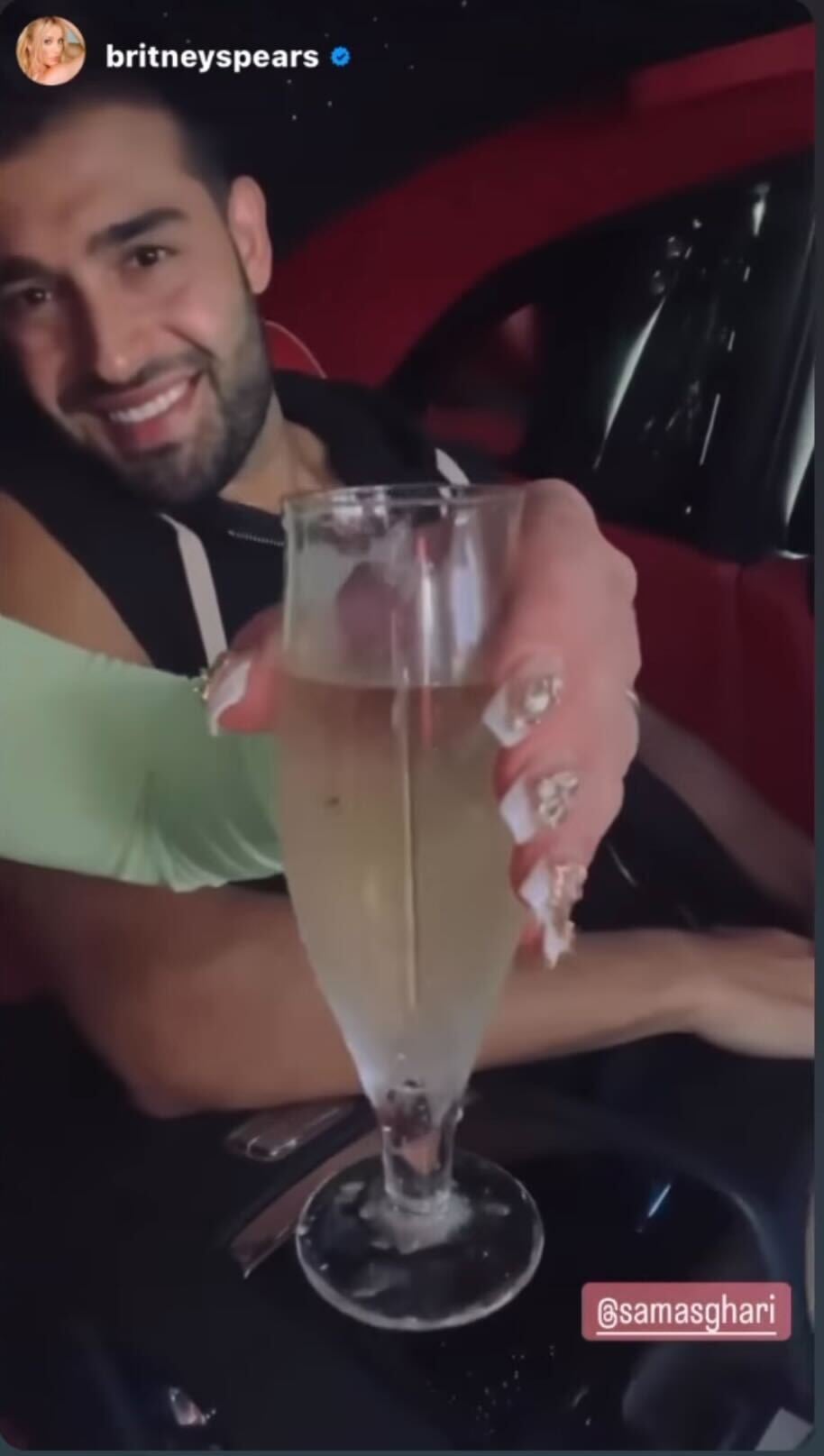 Image Source: Instagram User @britneyspears