It's our prerogative to want what we don't have: bangs, long nails, a different hair color. For brunettes, their hair color is a shade worn like a badge of honor. But even the most devout brunettes might be tempted to take a walk on the blond side. Most of the time, however, you don't want to waltz into a salon with a chocolate head of hair and resurface with pale, ice-blond hair — unless you're Kim Kardashian going to the Met Gala.
Granted, Kardashian had dabbled in the blond bombshell look before, so going platinum wasn't completely out of line. Now, though, there's no denying that bronde is the hottest hair color of the season. Solidifying its positioning are celebrities like Rihanna, who stepped out with tousled golden hair at F1's Las Vegas Grand Prix on Nov. 18, and Kardashian, who debuted an extra-long, sleek bronde style at the 2023 GQ Men of the Year awards on Nov. 16.
If you're a brunette looking to wade into the blond pond gently and maintain the declaration that you are, still, a proud brunette, ahead, a hair colorist tells us how bronde hair color does just that.
What Is Bronde Hair?
When we think of bronde, the first celebrity who comes to mind is Taylor Swift: her color is not a brilliant blond; it's not a dull brown, either. For Backe, bronde is as much of a technique as it is a hair color.
"[It's] when a brunette wants to have an element of blond, but doesn't want to be described by her girlfriends as being 'blond,'" celebrity colorist Jason Backe, cofounder of Starring by Ted Gibson in Los Angeles, tells POPSUGAR. Bronde usually starts with a darker base, Backe says, but it can also be a blonde that adds lowlights to create dimension.
Backe suggested that celebrities like Jessica Alba, Khloé Kardashian, and his client Ashley Greene are prime examples of the bronde trend. But what makes this different than sombré highlights or ombré? While it incorporates lighter tones into darker hair, a lot has to do with the tones of blond.
How to Get Bronde Hair
"It's basically the opposite version of blonds with a tint of violet to them — it's the cooler version, both literally and figuratively," Backe says. "It's brunette with lighter pieces of khaki. It's so ash, it almost has a little bit of green to make it cooler."
And using the balayage technique of painting on the highlights, it's not so much focusing on the roots or the hairline, but more about coming through the interior of the hair.
"It's effortless and chic. You don't see any bold stripes. No chunky pieces," Backe says. This technique gives the look longevity, similar to ombré. So, considering going bronde? Discuss these two items with your colorist: 1) How often do you want to be in the salon and 2) How do you treat your hair.
From here, Backe says he would take a look at his client's eye color and skin tone.
"Green eyes can get away with gold tones [in the hair], especially with a tan." And if you're on the fair side? "Gold can exaggerate pink tones, so stick to sandy or neutral shades of blond for this look," Backe says.
Brown eyes can lean more gold with their color since it will warm them up; blue eyes should stick to cooler shades. Darker-complected clients should steer away from gold tones since they can look harsh. When in doubt, stick to cooler shades of blond. "Cool tones are everything — cool brunettes, cool blonds," Backe adds.
Bronde Hair Inspiration
If you're ready to take the plunge, keep scrolling for some inspiration you can bring with you to your next salon appointment.
— Additional reporting by Renee Rodriguez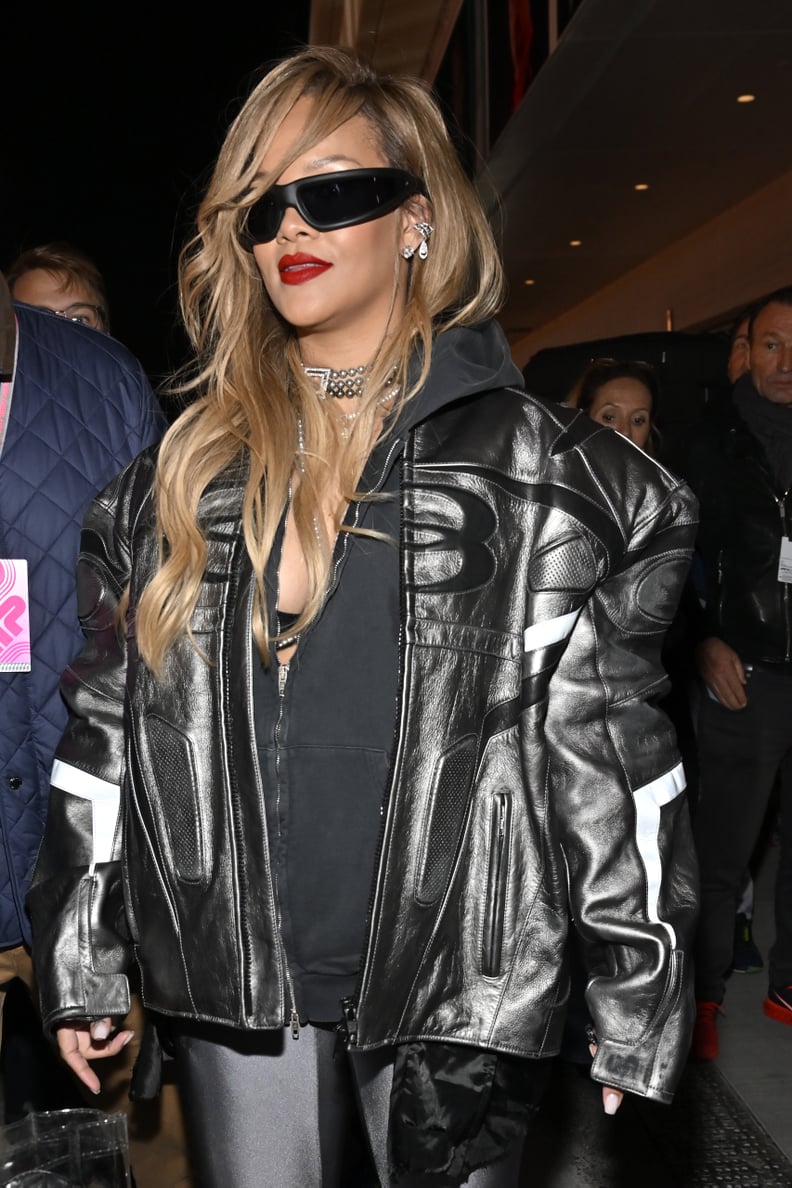 Rihanna's Bronde Hair Color
Rihanna cosigned the bronde hair color trend at F1's Las Vegas Grand Prix on Nov. 18. The singer and entrepreneur went for an edgy side-swept style and a bold red lip to complement her new hue.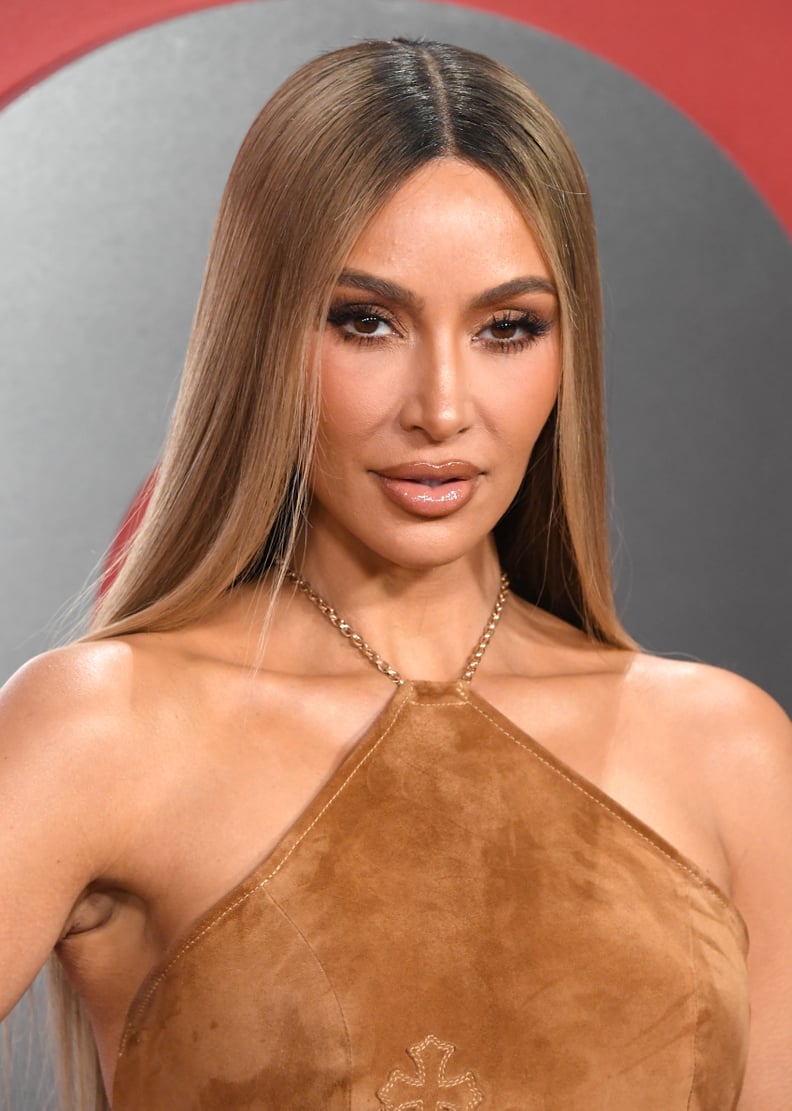 Kim Kardashian's Bronde Hair Color
At the 2023 GQ Men of the Year ceremony in Los Angeles on Nov. 16, Kim Kardashian hit the red carpet in a warm-toned look from head to toe. The star was barely recognizable with her signature dark-brown hair dyed a golden shade.
Cool-Toned Bronde
This bronde look features lighter pieces throughout that are cool-toned to complement her skin tone.
Warm-Toned Bronde
This bronde look features warmer tones sprinkled throughout and concentrated on the ends.
Golden-Bronde
This example features a mix of cool and warm tones.
Ash-Toned Bronde
If you have dark black or brown hair, going with an ash-toned bronde like this example looks great.