Every editorial product is independently selected by our editors. If you buy something through our links, we may earn commission.
Chris Appleton recently shared a hack for instant bun volume on TikTok.
To test it out, all you need are two hair elastics and a bobby pin.
Our editor tested the hack and is sharing her results.
I spend countless hours on TikTok scrolling, and it's become one of my go-to sources for the latest beauty trends and hacks. I've learned how to properly air-dry my hair, how to use "sunburn blush," and even how to try "vabbing" (um, I wouldn't recommend that last one). Although the app is full of beauty tips, hair hacks are always my favorite to try.
One person who consistently pops up on my For You Page with great hair tips is Jennifer Lopez's hairstylist, Chris Appleton. Whenever I see his face on my screen, I immediately stop scrolling, because I know he's most likely sharing a hair hack that will change my life for the better. A prime example: one of his recent videos that shows you how to get instant volume when wearing a bun. I knew I had to give it a try.
In the video, Appleton simply braids the hair and, using a few elastics and a bobby pin, completely transforms a regular bun into one with loads of volume. I have thin, fine hair, which means my bun always looks tiny when I throw it on top of my head, so I rarely put my hair up unless it's in a clip or a ponytail.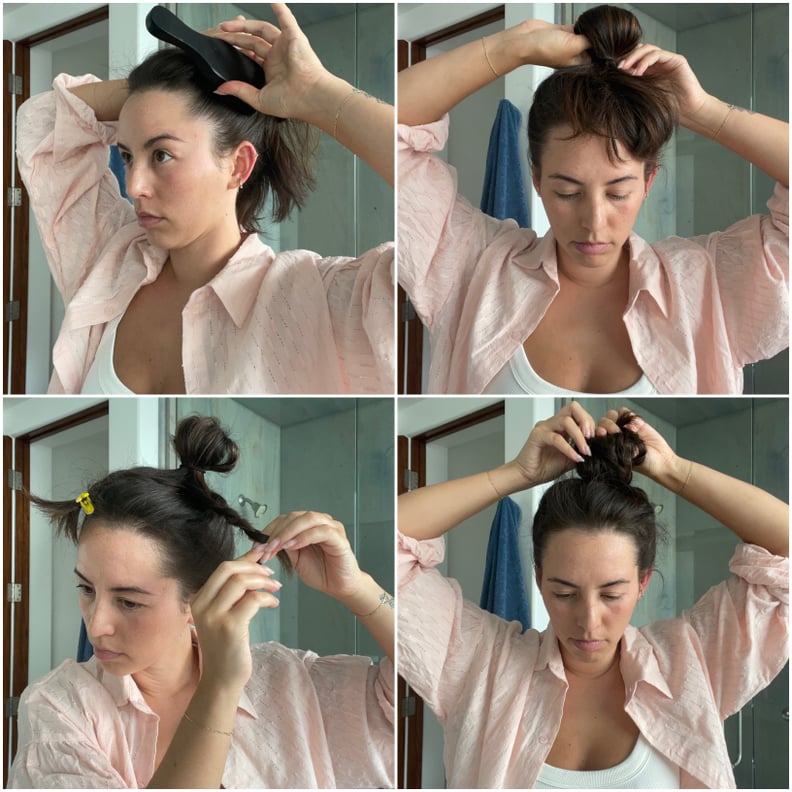 Image Source: POPSUGAR Photography / Renee Rodriguez
After taking a shower and washing my hair, I prepped it with the Unite 7 Seconds Leave-In Conditioner ($33). I then gave myself a blowout using my Dyson Airwrap, gathered my hair elastics and my bobby pin, and set to work.
To test the hack, I started by pulling my hair into a high ponytail situated at the top of my head. I wrapped the elastic around my hair three times, but on the third time, instead of pulling the ponytail all the way through, I only pulled it through enough to form a bun at the top of my head. I then took the hair that was left outside of the bun and split it into two sections. I braided each section so I had two separate braids coming out of the end of the bun on top of my head.
From there, I tied the braids together so they formed one end to my ponytail (but with two separate braids). I then twisted the plaits so they crisscrossed with one another and flipped them back so the hole in the center went over the bun on top of my head. To finish everything off, I secured the braids with a bobby pin, and then I smoothed down any flyaways at the front of my face.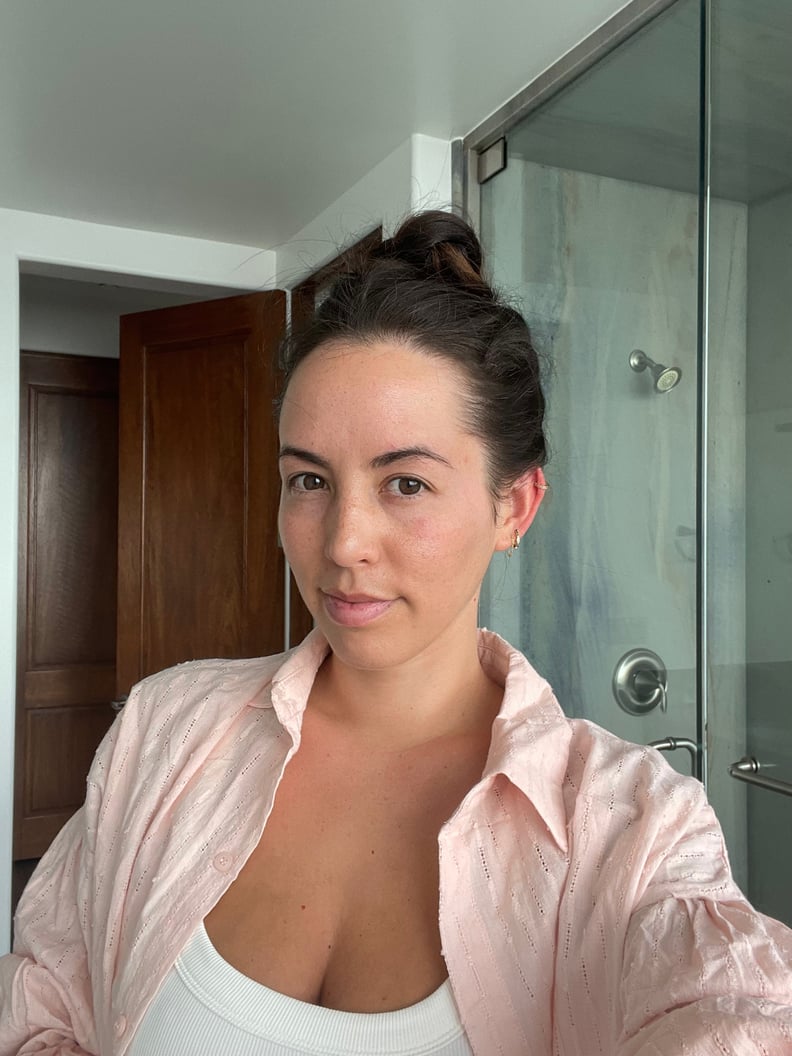 Image Source: POPSUGAR Photography / Renee Rodriguez
I don't have as much hair as the woman in the video, so before starting this experiment, I was a little concerned with whether or not it would work for me. Although in the end, my hair didn't look as good as the example (Appleton is a professional, after all), it was definitely a big improvement in comparison to what my typical bun looks like. The braid made it look like I had way more hair than I do, so in that sense, it definitely worked.
The first time I tested this hack, it was on freshly washed hair, but I have since tested it on dirty hair and think the results turned out even better. On dirty hair, I was able to add in tons of products like texture spray and pomade to make it look even fuller. Either way, this is a great hack that gave my hair volume, and I'll be using it in the future.