How a Single Mom and Cancer Survivor Turned 1 Idea Into a Multimillion-Dollar Beauty Brand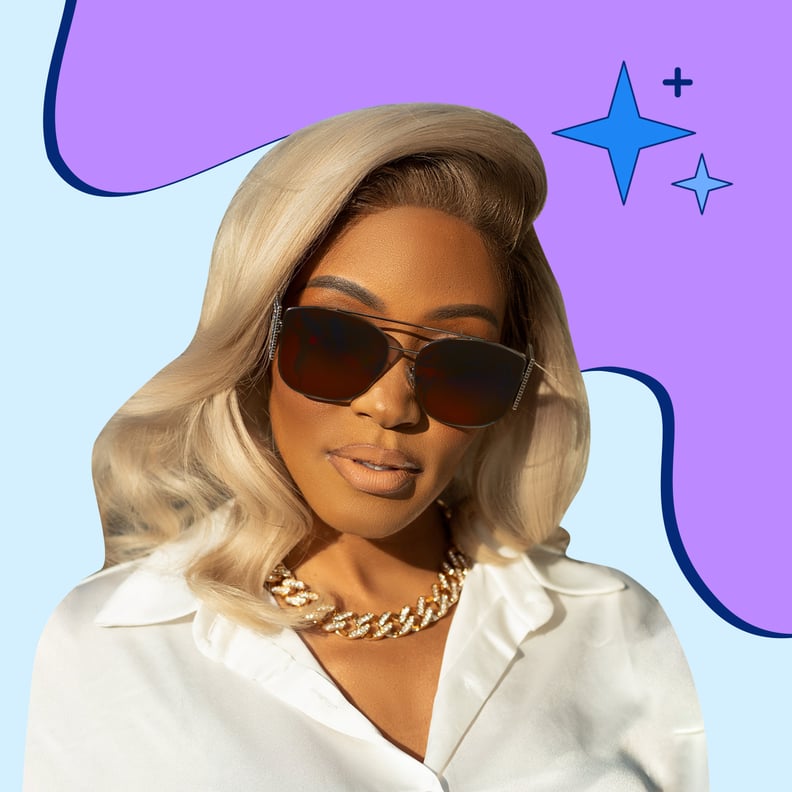 Beauty Bakerie | Cashmere Nicole
Beauty Bakerie | Cashmere Nicole
Too often, the best beauty stories go Untold, solely based on a person's skin color, religion, gender expression, disability, or socioeconomic status. Here, we're passing the mic to some of the most ambitious and talented voices in the industry, so they can share, in their own words, the remarkable story of how they came to be — and how they're using beauty to change the world for the better. Up next: Cashmere Nicole, founder and CEO of Beauty Bakerie.
A lot of women in my family have deep, dark skin, and I remember talking to one of my aunts who sold Avon foundation, and they didn't even have her shade. At a young age, I would go to the beauty aisle in drugstores and see my shade at the end of the shelf, and I knew even then that those shades weren't really for me, they just happened to work for me, but there were no deeper shades to match the other people in my family. I always told myself that I'd come into this space and do what bigger brands had no reason not to be doing, and I was going to do it for everyone. I started with only $20.
When I was around the age of 9, I developed a really strong desire to be an entrepreneur. I watched a lot of TV shows about it and would ask my mom to take me to the library to rent books on business plans — I had stacks of them. I started some of my first businesses around that age, and then when I was 14, I pitched an idea to the board of directors at a local hospital. It never went anywhere, but I still find it very fascinating that a 14-year-old would have the drive and the belief in something and the courage to even go pitch it to a board.
"When you miss death, you value life in a way that would be really difficult for someone who's never been through that to understand."
When I had my daughter, I had to put things on hold and get into a routine of being a young teen mom juggling college, full-time work, and her life. I didn't revisit my earlier passions until I was in my 20s. I prayed a lot, because I had had so many ideas at that point, and I really wanted to make sure I went down the right path — it'd have been a travesty for me to go through life and miss my purpose. The beauty industry can be self-centered, and one day, I felt this really loud, bold voice in my heart that was asking me how I could go into this industry and make it about others. I used to use my allowance as a kid to send it to the charities I'd see on TV, so I thought upon getting into the industry, I'd give back to starving orphan children and organizations raising money and awareness for breast cancer. I had no relationship with breast cancer at the time, and then a year later, I ended up being diagnosed with it and needing a double mastectomy with reconstruction.
As I look back on that early story of 9-year-old Cashmere up until the journey of my body image changing and not knowing if I was going to have to plan a funeral for myself, I just think that the message was even more profound. When you miss death, you value life in a way that would be really difficult for someone who's never been through that to understand. You live with a passion and fervor. I wake up with so much gratitude every day.
The hard transition into the beauty industry was finding out that there was a beauty community. I didn't know this existed, and that's when I started to learn that there were pockets of communities and these social escapes from your own reality. At first, I never socialized with anyone about what I was building because it was just me. Having a team exposed me to different things. I was like, "Whoa, there's an entire community? They have places where they meet up online to talk about beauty? This is crazy." That was really an adjustment, because I had to figure out how to connect with that community.
The first products that Beauty Bakerie started with were our Cake Pop Lippies, but the Lip Whips are what launched the brand into the success it's seeing today. I remember being super bogged down with work when the brand launched at Ulta Beauty, and I hadn't had a chance to go see the products on display in real life. When I did go, I put on my boyfriend's sweatpants and size 11 flip-flops trying to be incognito, but once I looked at it, I was in disbelief. The thing that makes the experience crazy is that this was something that was born in my mind, and when you see something like that, you're forever inspired and you forever believe in your ability to do something.
If anyone would've come and seen the way that I was putting this brand together a decade ago, they would've been shaking their fingers at me and telling me I was doing it wrong. But there's no wrong way to follow your own purpose — it's specifically designed for you. You just need to step into that greatness.