YouTuber Cassandra Bankson on Acne Positivity
How Cassandra Bankson Became "Your Acne Big Sister" With Over 1.5M YouTube Followers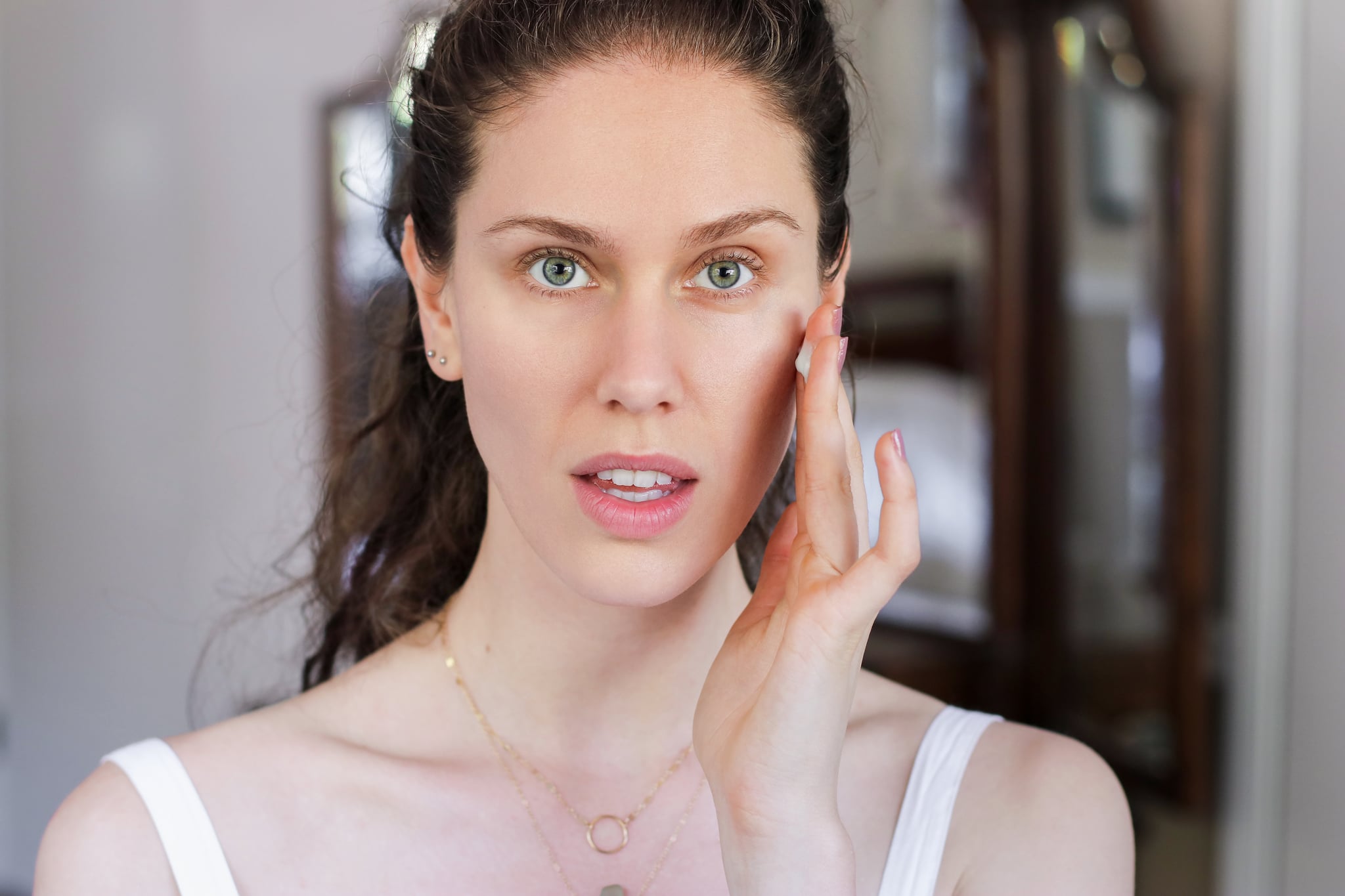 Before Cassandra Bankson became "your acne big sister" with over 1.51 million subscribers on YouTube, she was a teenager struggling to come to terms with the severe pimples that covered her face, back, and chest.
"I vividly remember my first pimple — I was in the third grade and this bump appeared on the side of my nose," Bankson told POPSUGAR. Her mom told her not to worry; it would go away. "Little did my mom know that it would take over my life." Twenty-four dermatologists, a laundry list of topicals, and a few oral antibiotics later, no doctor could get to the bottom of the cause of her acne. "It just felt like I was a Hacky Sack being passed from department to department."
Then, with determination, "some photoshop, and good lighting," Bankson got into modeling. "It was almost proof to the high school and teenage bullies, like, 'Hey, you called me ugly, you called me a freak of nature. Well, here I am in a magazine.'" Still, while modeling helped change other people's opinions of her, it didn't change her own personal opinion of herself. "I was putting on this face of confidence and pretending to be pretty, but I looked at the photo in the magazine or in a campaign and was like, 'That's not me.'"
"I was like, 'OK, yeah, I've got blemishes, but that doesn't mean I'm not pretty. These things aren't mutually exclusive.'"
The judgment that came with the industry didn't help, either. "I would get booked for a job based on a lookbook, and then they would see me in person and they'd be like, 'No,'" Bankson said. "That was super dehumanizing." To help mitigate the problem, she mastered a makeup technique to cover her breakouts, which included layering on primer to fill in uneven texture, color corrector to fix variations in pigment, and foundation to smooth everything over. "I would go with a face of makeup on and I would tell the makeup artist, 'Hey, just like, don't take the foundation off, just please add everything on top of that.'"
It took a few years of working in the modeling industry before Bankson could even acknowledge to herself, "'OK, I'm not completely worthless; I'm not completely ugly,'" she said. Slowly, she began to build up her confidence, but she was still dealing with acne. That's when she decided to enroll in medical aesthetician school; that's also when she started her YouTube channel in 2010. "It wasn't popular — it was like a hidden diary."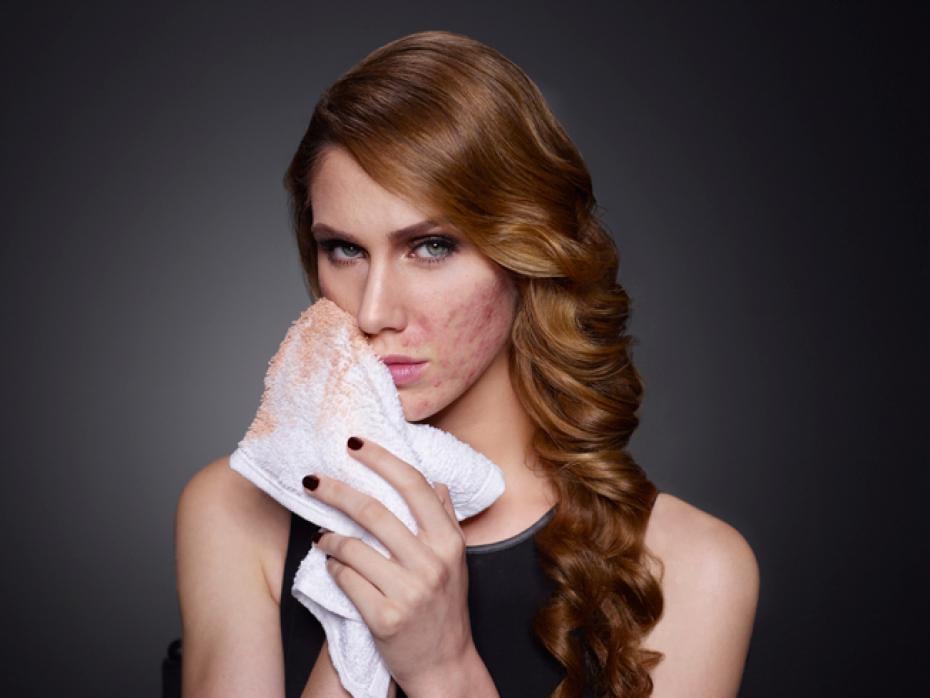 Even on YouTube, she kept up the persona of a "pretty girl" without any acne or struggles. That lasted for about six years before she hit a point where she felt the need to cover up her entire mirror with paper so that she couldn't see her reflection. "Eventually, I started writing things on the papers. I wrote affirmations, like, 'What you look like has nothing to do with your impact on this world' and 'I am beautiful,'" Bankson said. "The first hundred times that I looked, I was like, 'Bullsh*t,' but by the 200th time, I was like, 'OK, yeah, I've got blemishes, but that doesn't mean I'm not pretty. These things aren't mutually exclusive.'"
Bankson came to the realization that she could choose to continue "hating" herself or to allow herself to be happy. She picked the latter of the two. "I think the hardest part was accepting that I am worth love and attention and appreciation," she said.
Now, Bankson's 1.51 million followers on YouTube know they can go to her for everything from honest hot takes on celebrity beauty routines to mini chemistry lessons, acne advice, and vegan product recommendations. By far her favorite thing about the acne-positive community she's built is hearing from other people with acne. "People tell me about how their lives have transformed and how they've changed," she said.
There's been an undeniable shift in public perception of acne since Bankson started her skin-care journey on YouTube more than 10 years ago, and she thinks part of that has to do with the power of social media, where the acne-awareness movement has been able to flourish. However, she doesn't like to take credit for starting the movement or even being one of the first "influencers" to get real about their skin.
"Every single person who has ever embraced their skin, or walked outside without makeup, or felt the need not to cover up, or even came into the dermatology clinic and agreed to treat their acne but not hate themselves during the process — that is what acne awareness is."
Image Source: Courtesy of Cassandra Bankson