Celebrities Are Taking Beauty Rituals to a Whole New Level While Isolating, and I Can't Stop Watching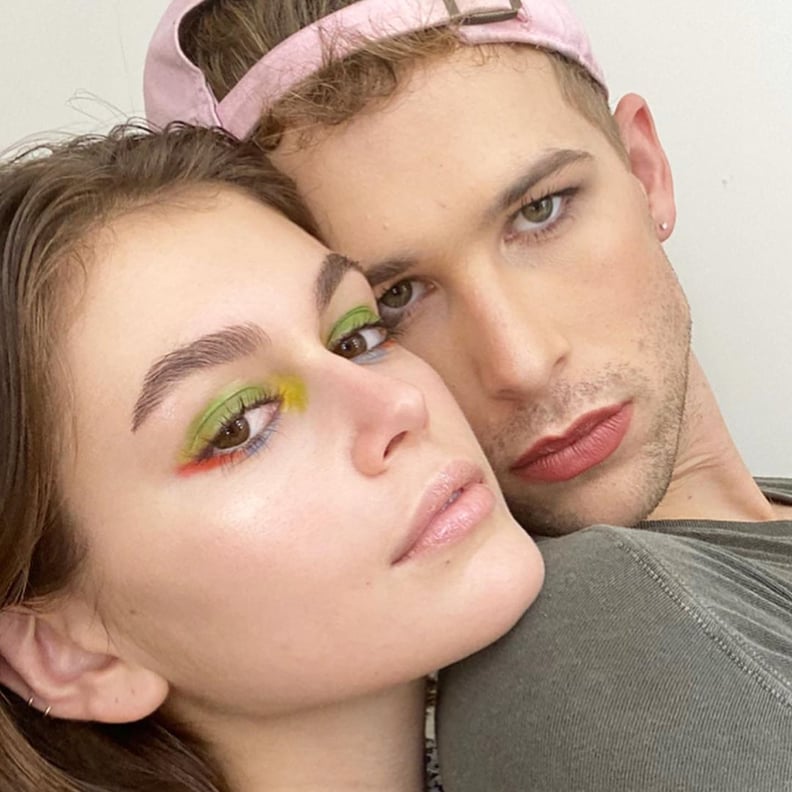 In these weird times of social distancing, we're really getting a rare look inside people's everyday lives, their homes, and even their quirky beauty rituals. It's uncharted territory on social media right now and, quite honestly, I can't look away. January Jones is tossing loads of salt (she recommended "a whole pound, if you have it") into a warm bath and suggesting you should sit there and sweat for a while, Hilary Duff is perking herself up with a swipe of pink lipstick, and Tommy Dorfman and Kaia Gerber are "getting decent at makeup."
There's a lot of scary news out there at the moment, but if you need a little break from it all, then you've come to the right place. Keep on reading to see how celebrities are pampering themselves in quarantine and putting some pep in their step without leaving their houses. Trust us, some of these are downright hilarious and others offer surprisingly helpful tips.
January Jones's Extensive "Human Stew" Bath Routine
Milly Bobby Brown Does Face Masks While Answering Questions
Jonathan Van Ness Decided To Shave His Beard Off