Matching Your Nail Art to Your Bikini Is Summer's Hottest Trend, According to These Celebs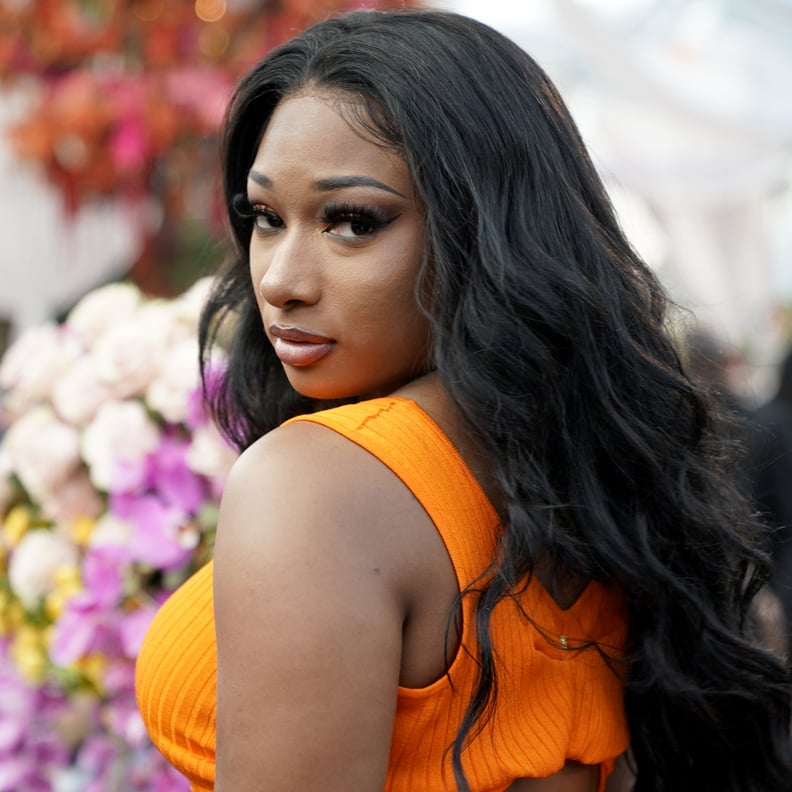 What do Addison Rae, Dua Lipa, and Megan Thee Stallion all have in common? Aside from being multitalented women we love to follow on Instagram, it's their love for nail art — specifically, nail art that matches their swimsuits. Rae, Lipa, and Megan Thee Stallion, and Hailey Bieber have all recently posted steamy photos on Instagram in their hottest summer bikinis and complementary manicures to boot.
Rae's bright blue, green, and yellow bikini featured similar patterns to her pink, orange, blue, and white mismatched nail designs, while Lipa wore a hot pink bikini and sky blue cowgirl hat that went with her blue, pink, purple, and yellow swirl tie-dye tips. Megan Thee Stallion, on the other hand, went with ombré blue, green, and yellow nails that perfectly matched the colors in her geometric bikini and Bieber wore a royal blue string bikini that complemented her multi-colored negative space manicure.
As summer activities commence, it looks like bikini-nail-art combos are the new version of matching your manicure to your face mask. It may be early, but we already have a feeling this trend is going to dominate this season.
Megan Thee Stallion's Gradient Bikini and Matching Ombré Nail Art
Addison Rae's Blue Printed Bikini and Matching Printed Nail Art
Dua Lipa's Hot Pink Bikini and Matching Tie-Dye Nail Art
Hailey Bieber's Blue Bikini and Matching Multi-Color Nail Art