Joe Jonas and KJ Apa Documented Their Shaving Process, and OMG, the Middle Stages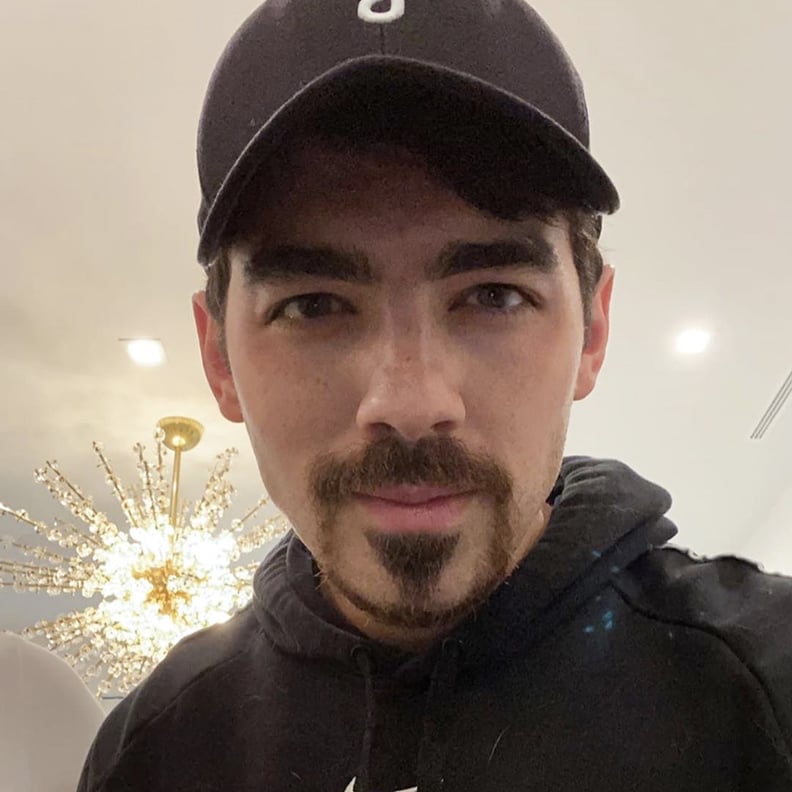 While many people are resorting to at-home hair removal kits and press-on nails for their beauty routines, men on social media are letting their beards grow long and having some fun with their shaving process. We're looking at you, Joe Jonas and KJ Apa. After letting his beard grow a lot longer than we're used to seeing from the Riverdale actor, Apa documented his face-shaving process on Instagram and had fans amazed at his process. Apa went from full beard to goatee to mustache in seven photos, and it's hard to pick which look we like best.
As for Jonas, the handsome singer took his "quarantine beard" from a short boxed beard all the way to a mustache and down to some very short stubble. We're not sure about you guys, but his final style is bringing back memories from his pre-facial hair Disney days. Last week, Jonas took the first step at playing around with his look while isolating at home with wife Sophie Turner. Well, Turner was the one who did the playing around, but Jonas looked glamorous after he "finally" let his wife do his makeup. Now, we're seeing his fabulous facial hair process as well!
Check out the hilarious and absolutely entertaining photos of the men documenting their face-shaving processes ahead.
KJ Apa's Face-Shaving Process
Joe Jonas's Face-Shaving Process