How Chanel No. 5 Has Kept Its Cult Status For 100 Years
How Chanel No. 5 Has Maintained Its Cult Status For 100 Years
As POPSUGAR editors, we independently select and write about stuff we love and think you'll like too. If you buy a product we have recommended, we may receive affiliate commission, which in turn supports our work.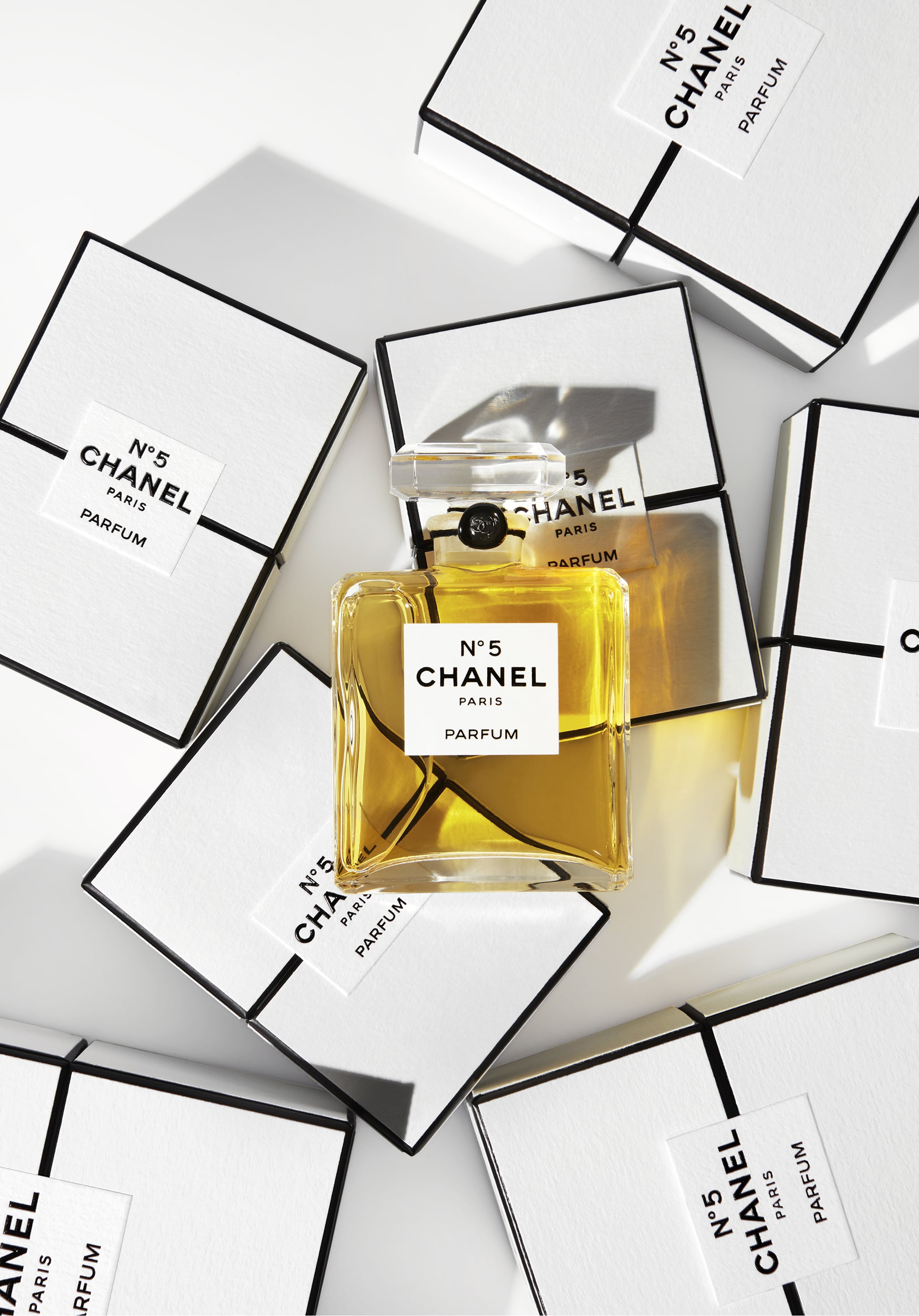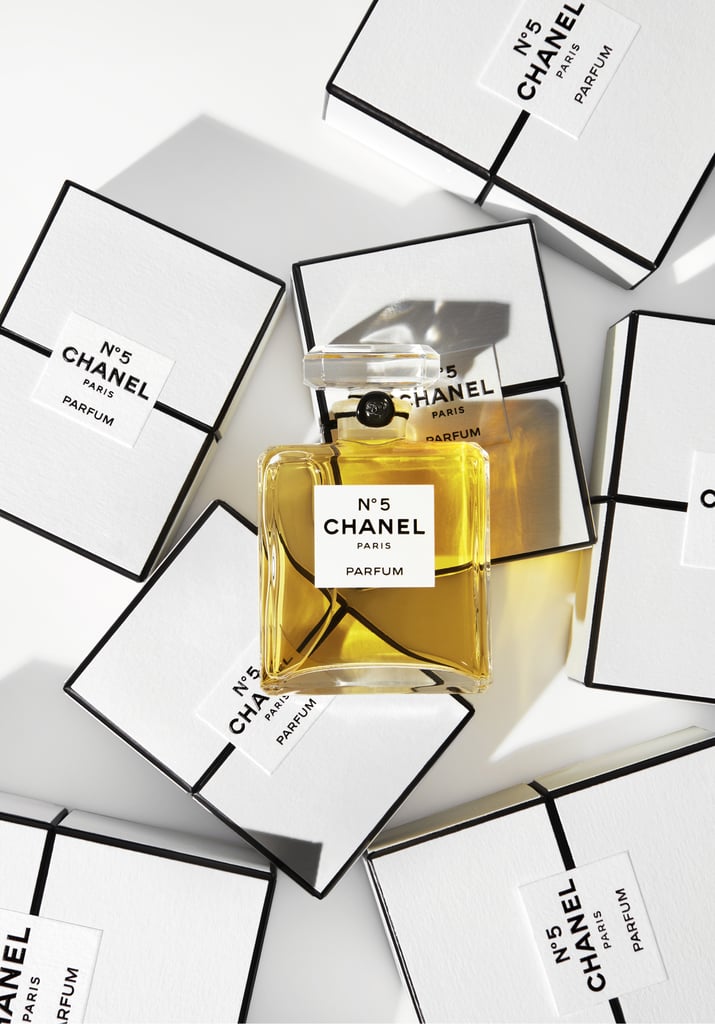 "There's a richness and mystery that you'll never totally understand to Chanel No. 5 that keeps it relevant," said Olivier Polge, Chanel's head perfumer since 2015, on why the scent has remained iconic for 100 years. Created by Gabrielle Chanel in 1921 in an attempt to redefine women's fragrances — similar to how her clothing reimagined style — she asked her perfumer, Ernest Beaux, to concoct something different than the single-note floral aromas that were on the market at the time. The result was a mix of natural and artificial scents ("synthetic molecules called aldehydes," explained the brand) that captured and embodied Chanel's style and presence. Since then, there have been five iterations of the scent. Most recently, Polge developed L'Eau ($108) in 2016 as a "casual" interpretation.
In Miami during Art Basel to celebrate the fragrance's centennial, Polge is seated oceanside in a suite at the Faena Hotel on South Beach. Dressed in a yellow-khaki pants, a white button down, and a navy sports jacket, he's only the fourth "nose" to helm perfumes at the luxury fashion house. His predecessor was his father, Jacques Polge, but the junior Polge's interest in perfume didn't arrive until a summer internship during "university" at the senior Polge's Chanel fragrance lab.
"It was a turning point," said Polge, who discovered a love for sandalwood and bergamot. "Something touched my sensibilities." That's what makes a great perfumer, he adds — not a sense of smell, necessarily, but rather the emotional response and connection to scent. "You have to build that link with your memory and then organize your family of smell, which is quite subjective."
Subjective, sure, but Chanel's fragrances are revered all over the world for their luxe packaging and complex aromas. Polge has overseen more than 15 scents during his six-year tenure as head of the brand's fragrance creation and development laboratory, including Boy ($350) and Misia ($350), both part of the high-end Les Exclusifs line, and the aforementioned Chanel No. 5 L'Eau.
For the anniversary, the brand commissioned a multi-level, sculptural, and maze-like installation, or labyrinth, by the artist and stage designer Es Devlin, called Five Echoes. Situated at Jungle Plaza in Miami's Design District, and surrounded by a man-made forest, the synesthetic, or multi-sensory, experience plays with audio, light, and scent to recreate the essence of the fragrance. The greenery that surrounds it acts as an ode to the brand's respect for and use of nature. In fact, once the exhibition wraps (it's open to the public from Nov. 30 through Dec. 21), over 1,000 plants, shrubs, and trees surrounding the labyrinth will be replanted throughout Miami-Dade county as part of luxury house's commitment to sustainability and combating climate change.
"We'll never be as good as nature, but we can express it in our own style."
"Nature is very important to us," said Polge. He shares that with its fragrances, they like to extract what they can from nature and interpret it in a meaningful way to show their deference to natural elements. "We'll never be as good as nature, but we can express it in our own style."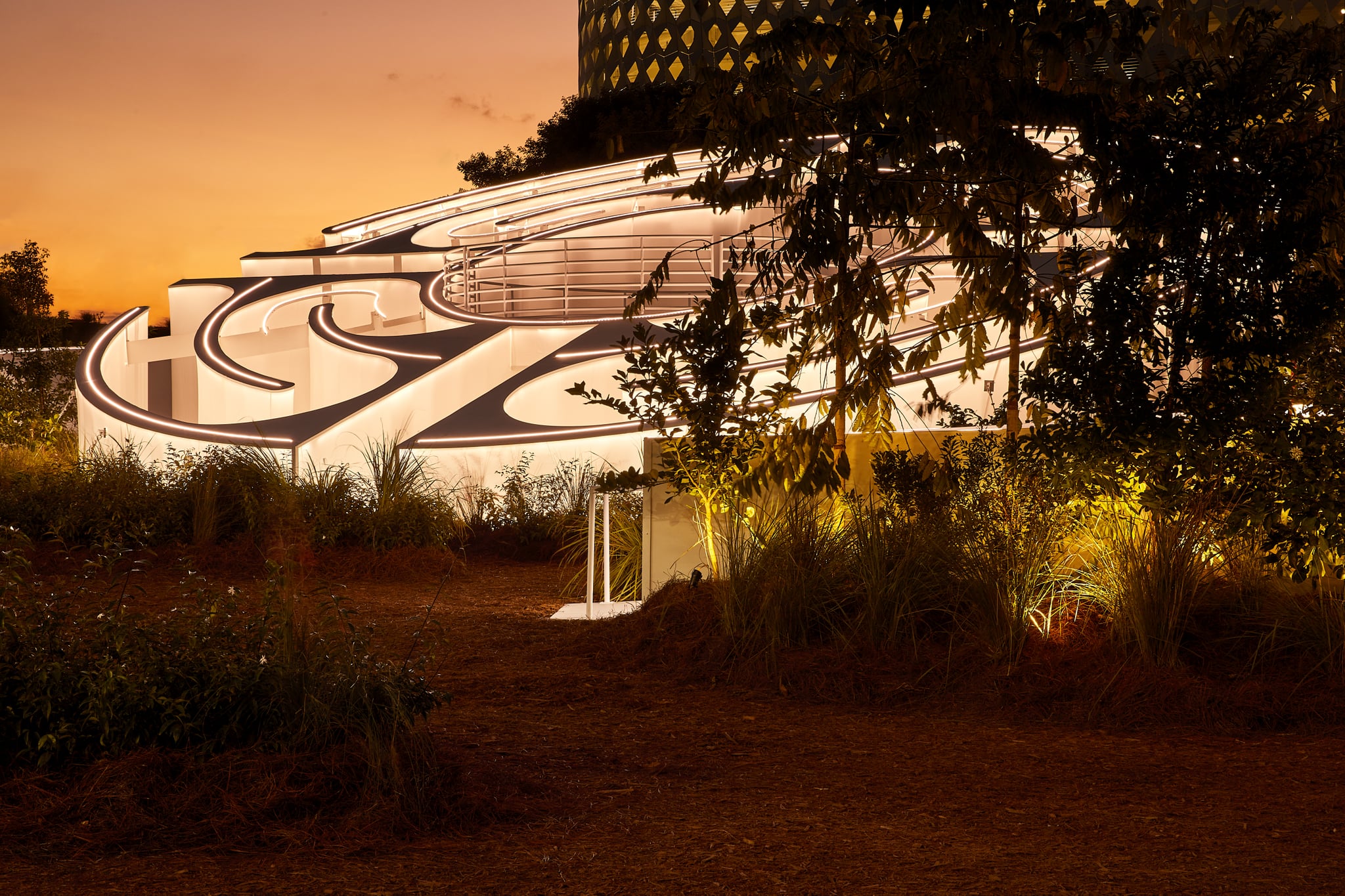 Image Source: Sam Frost / Chanel
Polge spoke with Devlin a few times during her creation of Five Echoes and remarked on how impressed he was with her attention to detail, especially how she incorporated the geometric shapes found in the stained glass of Chanel's childhood residence throughout the labyrinth pathways. He had only just viewed the exhibition for the first time that morning, and was excited to see it the following evening in a new light, predicting it would impart a new impression. Indeed, the next evening, lit up at a star-studded dinner to further celebrate 100 years of Chanel No. 5, Polge walked away with a new appreciation of the space. "Everything is heightened — the architecture, the smells, the sounds," he said.
It's that same "new impression" that the brand hopes to recreate by offering new versions of Chanel No. 5, but not because they're dissatisfied with the original. "It's the contrary," said Polge. "We are just trying to grasp a new aspect of No. 5. It's the backbone and reason why we make perfume at Chanel." To keep it fresh, the brand enlists new and timely faces, from Marilyn Monroe to, most recently, Marion Cotillard. "We invent new interpretations, but always keep the original." (Fun fact, the original face of Chanel No. 5 was Gabrielle Chanel herself.)
This, of course, all goes back to Polge's remarks on what makes a great perfume: its connection to memory. You'd be hard pressed to find someone who doesn't have a mother, aunt, or grandmother who's stored one of the famous, square glass bottles on their vanities or sprayed the flowery elixir on their wrists. "There's an intimate relationship between someone and their perfume," said Polge. It's that relationship — to people, places, days, decades — that makes Chanel No. 5 timeless.