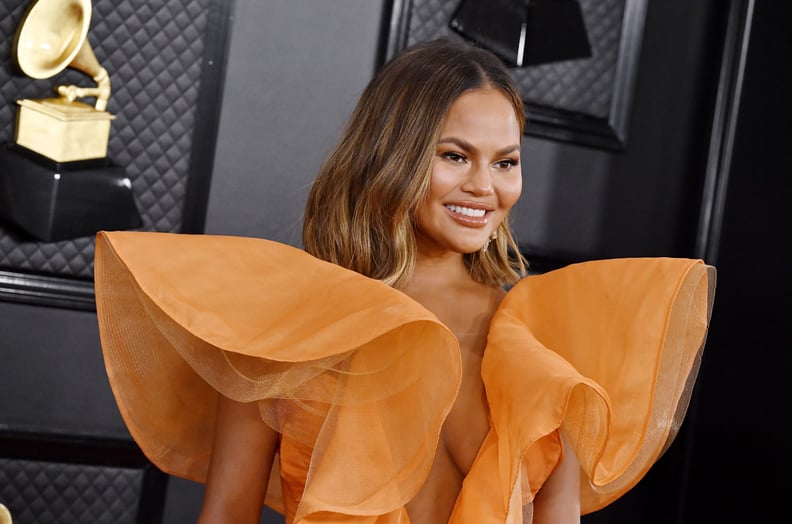 In the five months since The Queen's Gambit hit Netflix, we've seen celebrities like Gigi Hadid and more slather on the red dye in an effort to re-create Beth Harmon's sleek and fiery-red look. Just shy of going full redhead herself, Chrissy Teigen layered on the foil sheets and transformed into a coppery blond with the help of Hollywood hair colorist Tracey Cunningham.
Teigen documented the process on Instagram, sharing snaps throughout the dyeing treatment and even pausing to take a few selfies halfway through when her hair was a sandy blond hue. "Crap should we stop here?" she captioned one photo. But anyone who's ever gotten a little hair-color happy in the salon chair knows one shade is never enough. After generously layering on some red dye, Teigen was left with fresh, coppery blond hair. "Almost there," Teigen said as she showed off her new color. A day later, she shared more photos of her finished hair color: a beautiful pastel pink!
Delve into Teigen's full hair journey ahead, and check out her new soft pink look from all angles.
Step 5: Quickly Add More Dye For a Shimmery Pastel Pink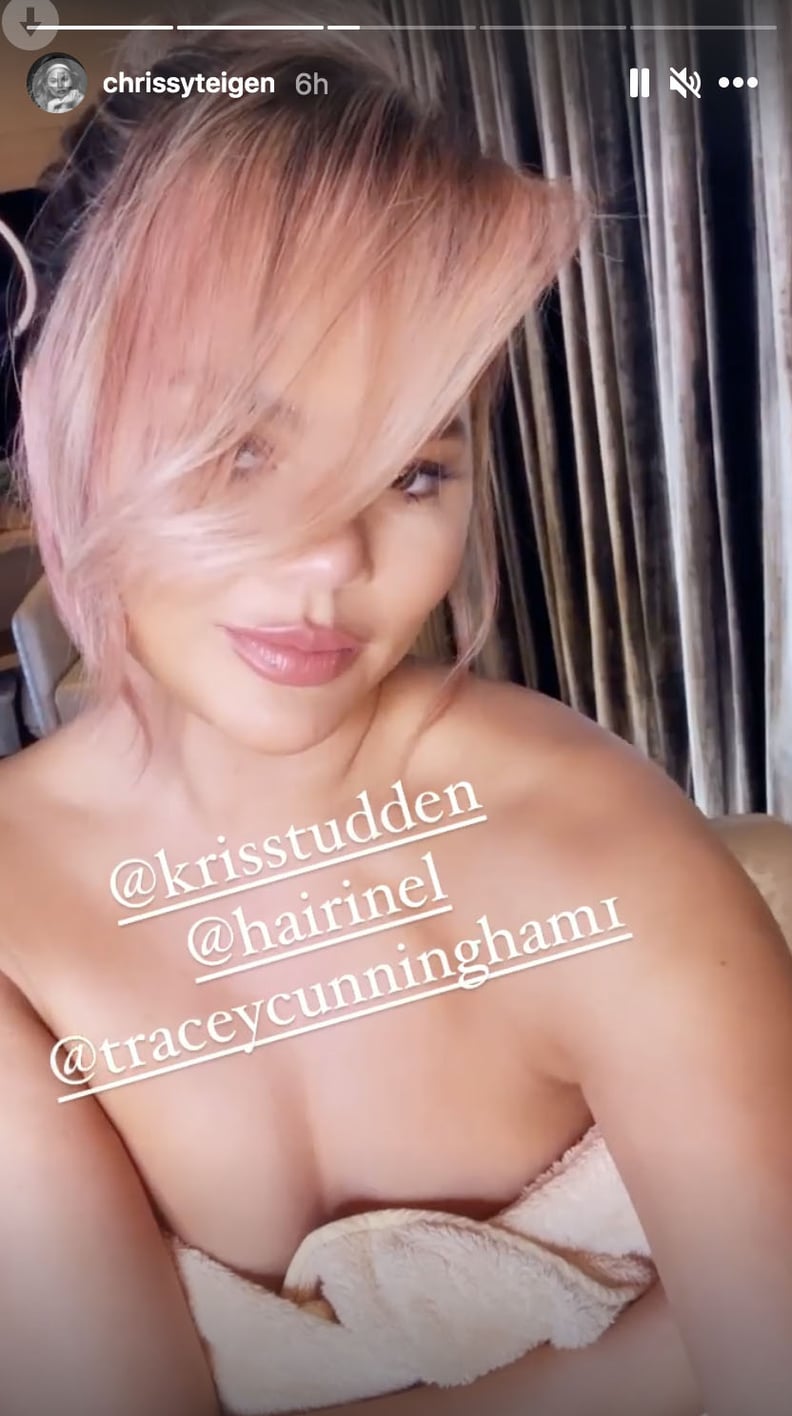 Step 6: Rock That Lovely Pink Look All Season Long!