Chrissy Teigen Wears Pore Strip Under Face Mask
Chrissy Teigen's Life Hack Is a Must-Try in the Era of Mask Wearing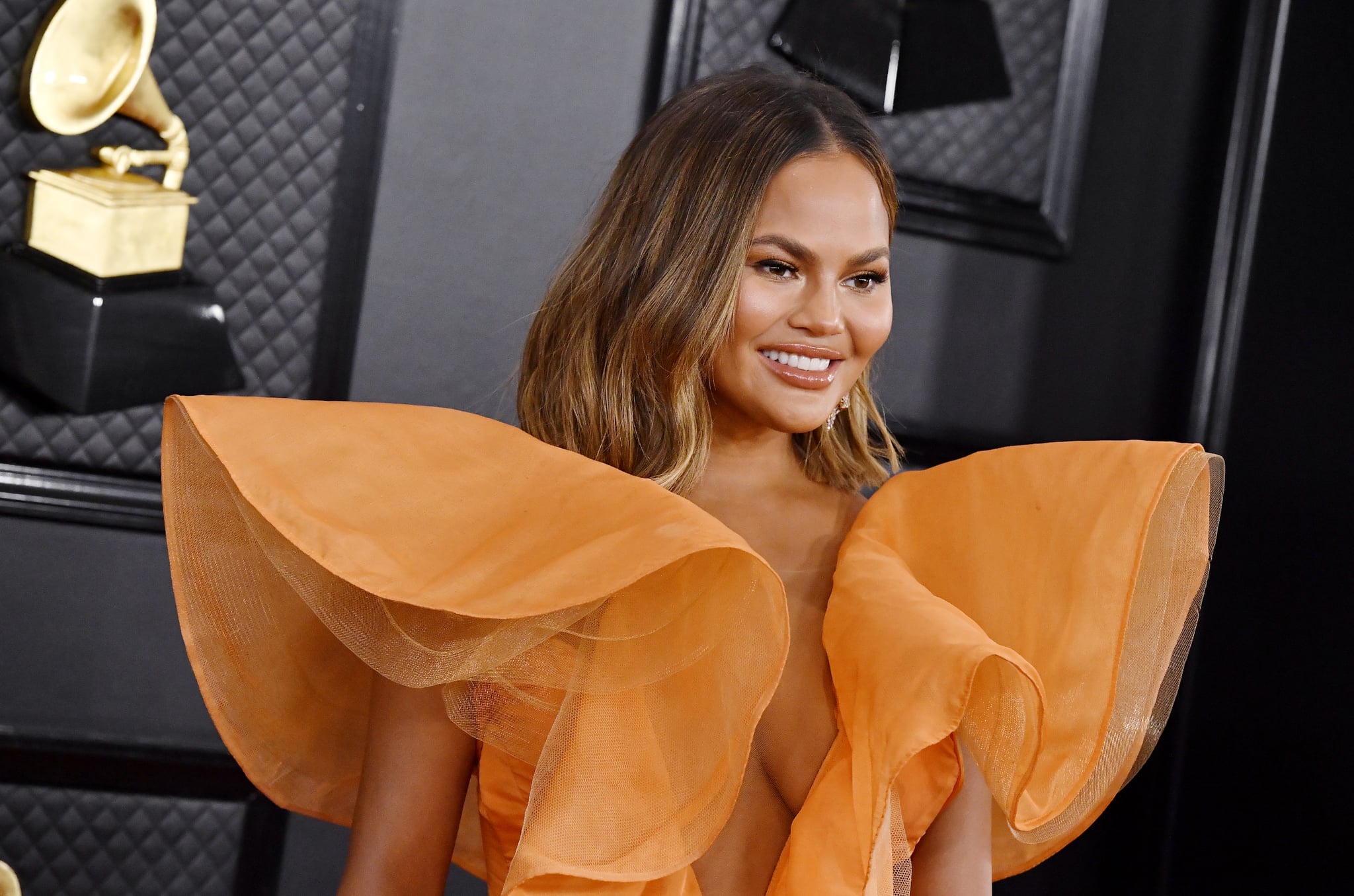 While we can all agree maskne is no fun, wearing a face mask admittedly does have some silver linings, aside from its obvious function of curbing the spread of COVID-19. A mask can also hide stubborn zits, a necessary pimple patch, or in Chrissy Teigen's case, a pore strip. On her Instagram Monday, the cookbook author shared a pretty genius skin-care hack in the era of mask wearing: rocking a nose strip under your face mask.
"Life hack: nose strip under your mask," she captioned an adorable family photo where she's showing off the clever tip. "Keep safe AND get those rent free blackheads out." Teigen, who's shared her love of pore strips in the past — she uses them for both her nose and chin — is wearing a Bioré The Original Deep Cleansing Pore Strip ($6) in the photo.
Why not let the strips do their thing while you're out wearing your mask, rather than adding another step to your skin-care routine at the end of the day? Get a closer look at Teigen's relatable hack ahead.