Chrissy Teigen's Reverse French Manicure: See the Photo
Chrissy Teigen's Spring Nail Art of Choice Is the Reverse French Manicure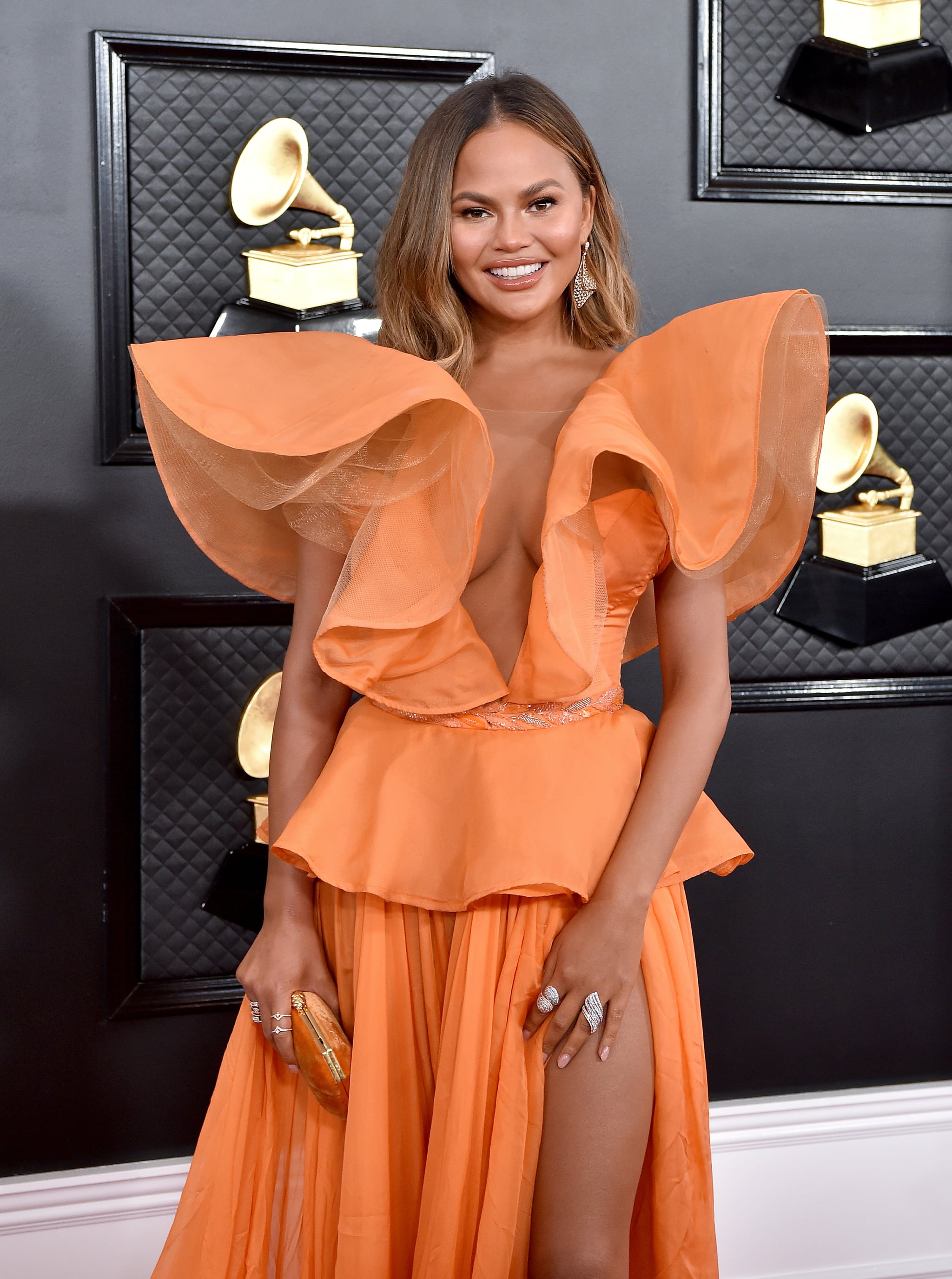 French manicures have made a huge comeback in the last few years, but we're not just talking about the classic variety with a pale base and a white tip. The inverted french manicure in particular has been one of the biggest nail trends of late, and its popularity is still holding up today — even Chrissy Teigen hopped in on the trend this week.
The model and author shared a photo of her manicure on Twitter following a request from a fan who got a small glimpse of Teigen's nails in a video she shared of her son, Miles. In the photo, Teigen wears almond-shaped nails styled with a pale-pink base and white cuticles painted in a crescent shape. "Moons for the moon!" she captioned it.
She, of course, isn't the first celeb to jump on the reverse french manicure trend. Megan Thee Stallion just showed off her jelly blue take on the trend last week, and Janelle Monáe even updated the classic manicure during her appearance at the Oscars last year by adding crystals to her cuticles. Head over here to see a few more celebs who've been putting their own creative takes on the french manicure.